This post may contain affiliate links. Read my disclosure policy here.
This is a compensated post, but our writer's opinions are always her own.
My husband is an active, sporty guy. He likes to run, play basketball, and doesn't even mind doing work in the yard outside in our blazing Texas heat.  But he's never been a stinky guy, and for that, I'm thankful. But hey – sweat happens, right?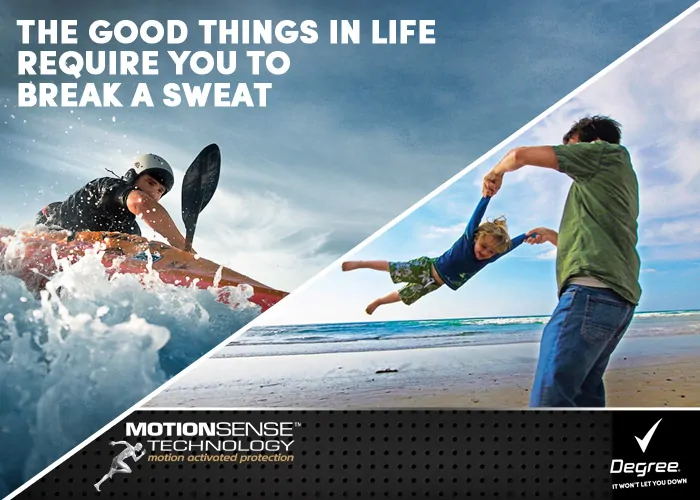 Sam's Club and Degree invite men to "do more." Degree® with MOTIONSENSE™ is a revolutionary new formula that responds directly to your body movement, beginning to work harder when you are working your hardest.
If your household is anything like mine, you are the one buying the deodorant and other personal care items for the whole family, and I assume that like me, you want to keep your husband smelling sweet.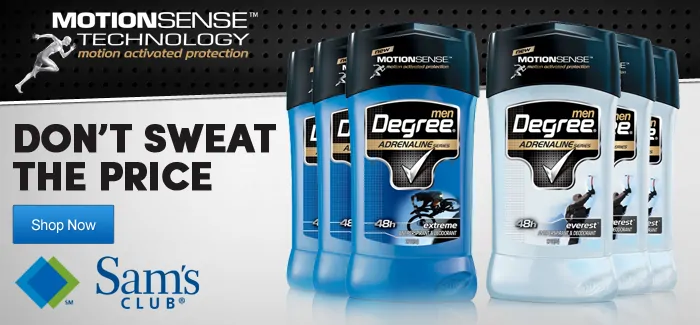 Sam's Club and Degree have teamed up, so that you can beat your perspiration without sweating the price. I love shopping at my local warehouse store, and drug and beauty items are among the best deals to be had. The next time you're at Sam's Club, take a look at the new Degree® Adrenaline line with MOTIONSENSE™, so you can keep your man smelling sweet.