This post may contain affiliate links. Read my disclosure policy here.
Jennifer here to share with you about the importance of breakfast time with family during those hectic school mornings. While we were compensated to write this post, all opinions remain our own.
Breakfast is THE most important meal of the day. From my own personal experience, I can tell you that when my family has been running around all morning trying to piece together clothes, lost homework, keys, backpacks, and more, sitting down to breakfast is essential.
When my kids would run around like that, and then me scramble them out the door without sitting down to eat, their days pretty much ran and felt just like the morning had been — totally chaotic.
Here are 3 tips you can use to bring back breakfast and create a peaceful morning in your household again.
Bring Back Breakfast with these 3 Tips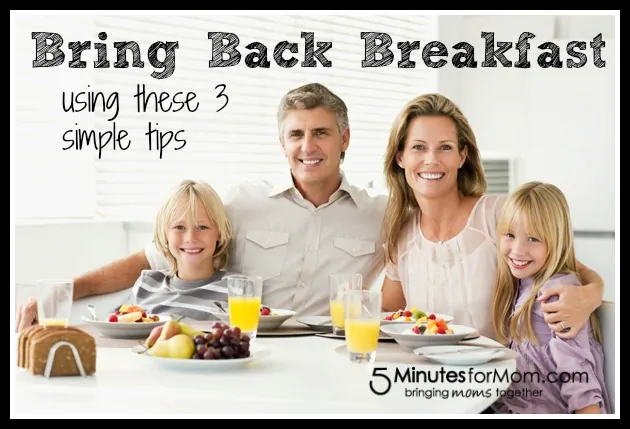 Regardless of how chaotic, stop and eat breakfast
One thing that helps bring peace to my family and removes the chaos is to sit and have breakfast together, regardless of how chaotic and late we are.
I cannot tell you how this has calmed my children, calmed me, and helped us to really refocus the morning.
Serve quick to make meals
Breakfast does not have to be this huge smorgasbord of eggs, bacon, toast, potatoes, etc. Just a few simple pancakes or waffles will do. Nothing like a buttery, delicious pancake to start the morning right.
Try to get up 30 minutes earlier than normal
Getting up 30 minutes earlier than everyone else will give you plenty of time to get breakfast going and your head in the game. Not only will this help everyone else to have a calm morning, but you will also be on top of whatever else needs to be taken care of during the morning time.
Start Your Family Day with Hungry Jack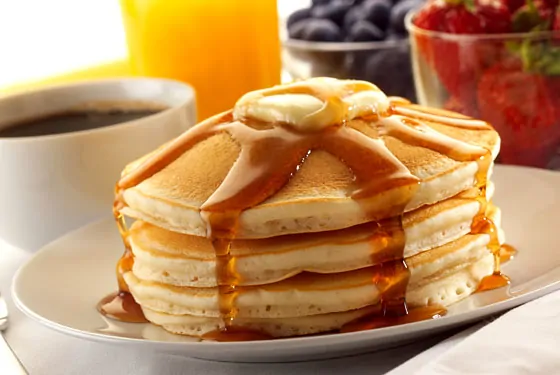 Hungry Jack has everything you need to make breakfast the best part of your family's morning. You'll find great pancake, waffle and specialty breakfast recipes. Make breakfast time family time – with Hungry Jack!
Whether you like the convenience of our "Just Add Water" products or prefer to add in your own milk, oil, and eggs. There's a Hungry Jack mix for you.
Get new Hungry Jack breakfast recipes, promotions, product news — once a month in the Hungry Jack Family Meal Time Newsletter. Sign up today.
Enter to win
To help you get your mornings back on track, one reader is going to get their chance to win a Hungry Jack Breakfast gift package.
In your gift pack, you will get Hungry Jack products and a Hamiliton Beach Belgian Waffle Maker. Use the Giveaway Tools form below to get started.