This post may contain affiliate links. Read my disclosure policy here.
Who doesn't like cute, fun food? This breakfast recipe has become a favorite with my two kids and with me. I've listed the suggested variation below, using biscuits instead of bread, because we far prefer it. The bread gives it a fancier presentation, but I eat with my mouth more than my eyes, and the taste is so much better with the biscuits, since the bread tends to dry out that it's the method we prefer.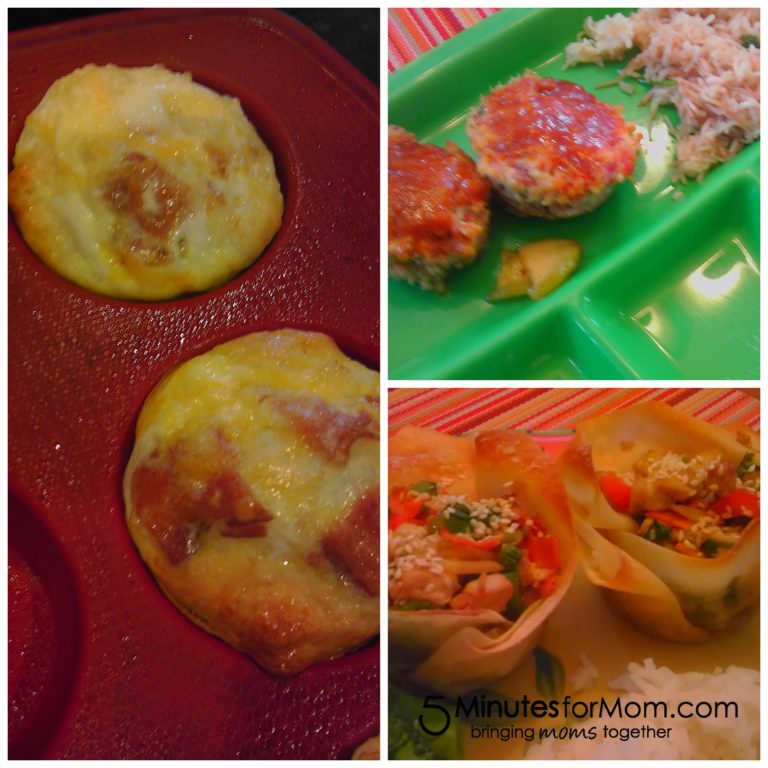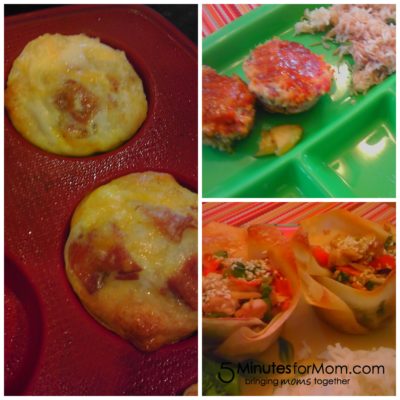 When I received a copy of the Savory Bites cookbook for review at 5 Minutes for Books, I knew that I wanted to share this concept and the book with the 5 Minutes for Mom readers as well. Please check out my full review of Savory Bites, where I've also included a 2nd recipe (both printed with permission from the publisher).
Recipes pictured: Egg Mini Muffins (left), Upside-Down Green Apple Ham Loaves (top right), Chicken and Vegetable Rice Vermicelli Cups (bottom right)
Have you used your cupcake tins to make creative meals? Share in the comments.
If you would like to share a recipe on our site and you take beautiful food photography, fill out this form to submit a guest recipe post on 5 Minutes for Mom http://www.5minutesformom.com/5MinutesforFood
Jennifer Donovan was one of the first non-founding contributors to 5 Minutes for Mom. She manages 5 Minutes for Books, where she shares her love of books and blogs at Snapshot, where she shares about her family.