This post may contain affiliate links. Read my disclosure policy here.
Michelle from Honest & Truly!, 5 Minutes for Mom contributor, is here to share her insights into Lilla Rose Flexi Clips through this review and giveaway. While we were compensated to write this post, our writers views and opinions remain her own.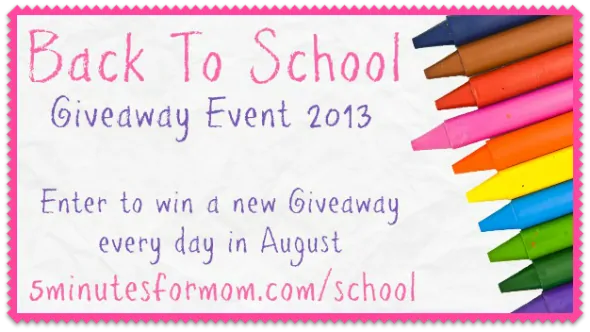 As my hair is getting longer, I've noticed that I'm tending to put it up more and more often, especially on those "not so good" hair days. The same ponytailer I wear on my wrist every day just isn't quite what I'm looking for from my hairstyle, but I don't have the time or patience most days to do something fancy. When I received the Lilla Rose Flexi Clips, I was thrilled with how many fun way I could style my hair with their clips.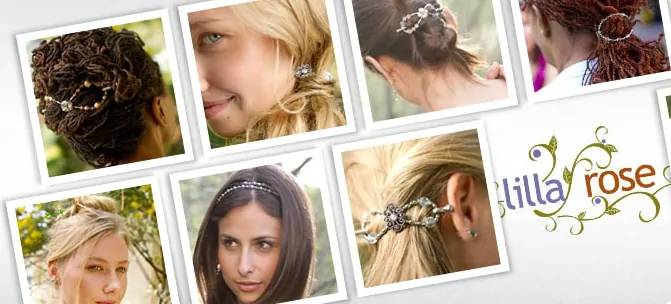 My favorite part about them, bar none, is the fact that there is no elastic to them. That means they'll never stretch out and break. And the metal doesn't comb or pull your hair back, which has two huge benefits for me. The Flexi Clips don't hold my hair too tightly, which frequently gives me headaches by the end of the day.  And my hair doesn't get snagged in them, which means I'm not breaking or pulling out strands of hair when I remove them. The fact that the Flexi Clips are gentler on my hair is a win right there.
Lilla Rose Flexi Clips come in seven sizes, ranging from mini to mega, and start at $11. There are styles to suit everyone from Poinsettia for Christmas to turtles to contemporary or classic designs in a variety of metals.  Of course, right now if you order one Flexi Clip, you get the second at 50% off. I have to admit that there are few more Flexi Clips that I have my eye on for my own collection.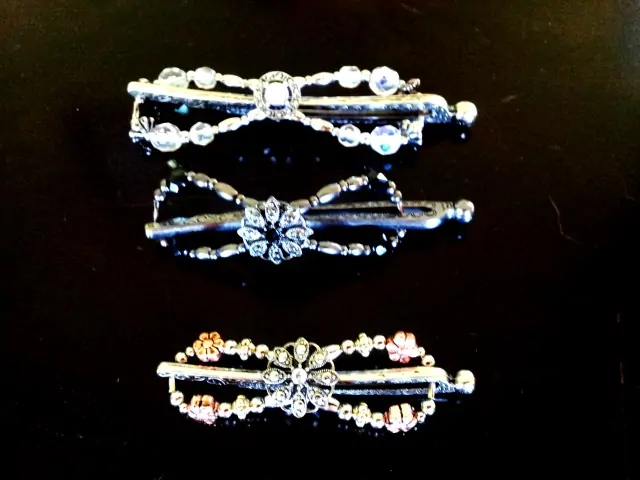 There are styles to suit every occasion from the everyday floral design jet in small ($14) that I use to hold a ponytail most days to the more fancy divinely framed jewel in large ($15) that I can use to do a French Twist or other updos.  The hairstyles are all super quick to do, and they stay in place remarkably well.  I was a little concerned when I first tried the pin format of the Flexi Clip, but the design works!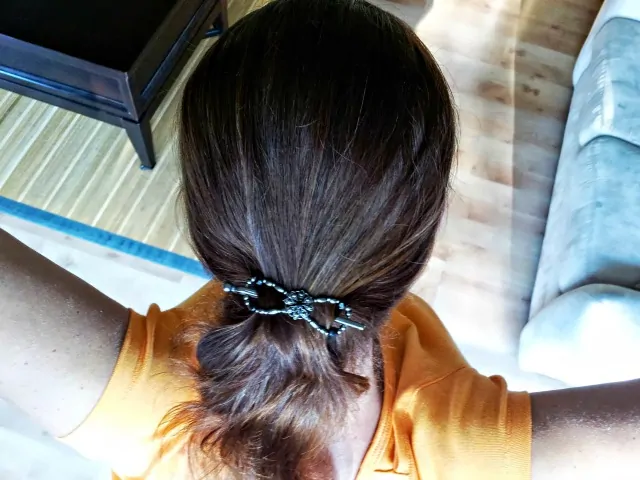 When my hair just needs to be back from my face, I can use the extra small to put up just a bit of my hair and leave the rest down. The benefit of the different sizes means that there's something for just about any hairstyle and just about any hair type of texture. If you purchase coordinating Flexi Clips, you can use multiple clips to create even more fancy hairstyles, though I'm not quite there yet.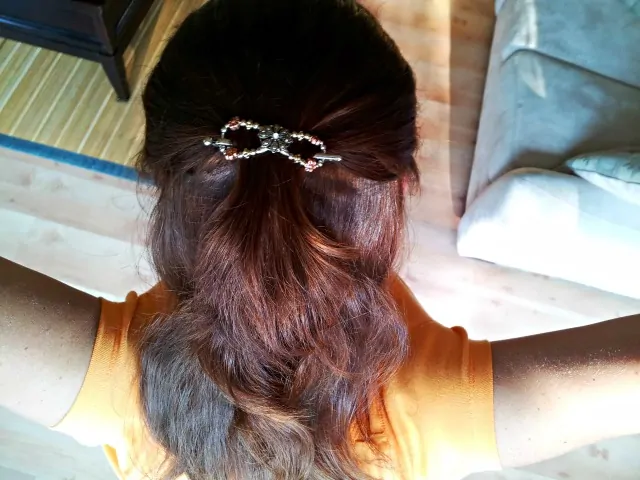 To figure out what fits your hair the best, Lilla Rose has a sizing chart and video that helps show the different options. Interestingly, I've found that if I straighten my hair versus leaving it curly, I actually require a different size Flexi Clip to handle my hair – which of course is why Lilla Rose has made so many different sizes.
Whether your hair is baby fine or thick, long and curly, there is a Flexi Clip that will allow you to create fun hairstyles. Little Miss, of course, is the exception, as her baby fine hair is still too thin to put into a ponytail even with the smallest clip I received, but I literally do not know a soul with as little hair as she has.
I've been having fun with my Flexi Clips, but I haven't been too adventurous. The most "fancy" I've done to date is the Up & Down, which is a take on the classic French Twist. There are more options that I want to keep exploring for date nights and other fun events where I want to have a more unique hairstyle.  Lilla Rose offers video tutorials for each style, including the Tails Up and Drop Bun, which are my next two aspirations.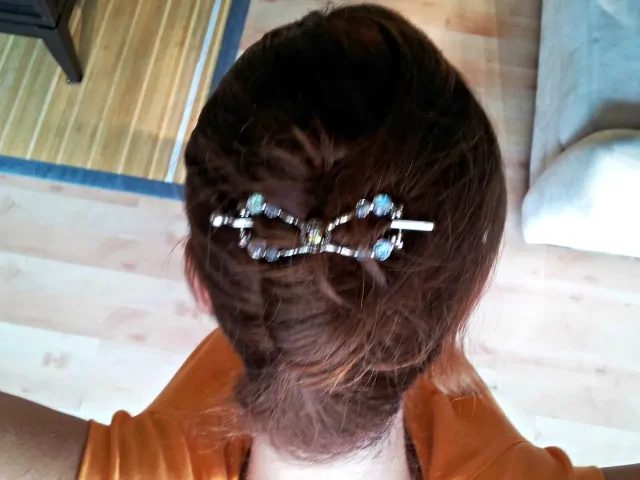 Now that I've figured out the correct size for my hair and the styles I want to use, I can easily purchase more  Lilla Rose smartly knew that I'd never remember that I use a small for a ponytail, so the pin for each Flexi Clip has the size stamped into the end of it. In fact, I thought I was using a medium for my ponytail until I went back to check and saw the small S there to remind me.
Enter to Win
One lucky reader is going to get their chance to win 2 Lilla Rose Flexi Clips. Use the Rafflecopter form to enter this giveaway. New to Rafflecopter? Watch this 45-second video on how to enter!
Michelle may never stop running around Chicagoland, but she always makes time for the important things in her life – her wee ones, cooking, reading, and spending time with friends – and of course, writing. You can see what she's up to on her blog Honest & Truly! or on Twitter where she tweets as @HonestAndTruly.