This post may contain affiliate links. Read my disclosure policy here.
Michelle, 5 Minutes for Mom contributor, is here to share her insights into LivingPlug through this sponsored post. While she was compensated to write this post, our writer's views and opinions remain her own.
When we moved, one of the first things I did to update it was to replace all our outlets. Granted, it was as much for childproofing as updating the looks, but when we did it, I made sure to find outlet covers that looked stylish, and I have several friends who have copied our hard-to-find outlets because they look so cool. LivingPlug is setting out to take the ubiquitous duplex electrical outlet and stand the concept on its head, far beyond the somewhat stylish childproof outlet covers I found.

LivingPlug isn't strictly for childproofing, but the company improves child safety with their first product, INLET. INLET includes three tamper resistant outlets that have a lock that won't pass electricity when metal items enter only one of the receptacles.
Electricity will only be able to flow when the plug is used properly, which will prevent electrocution from the child who is playing with scissors or other metal objects and sticks one end into the INLET. It covers the standard outlet completely and can be screwed into the wall to ensure that a child can't get to the standard outlets.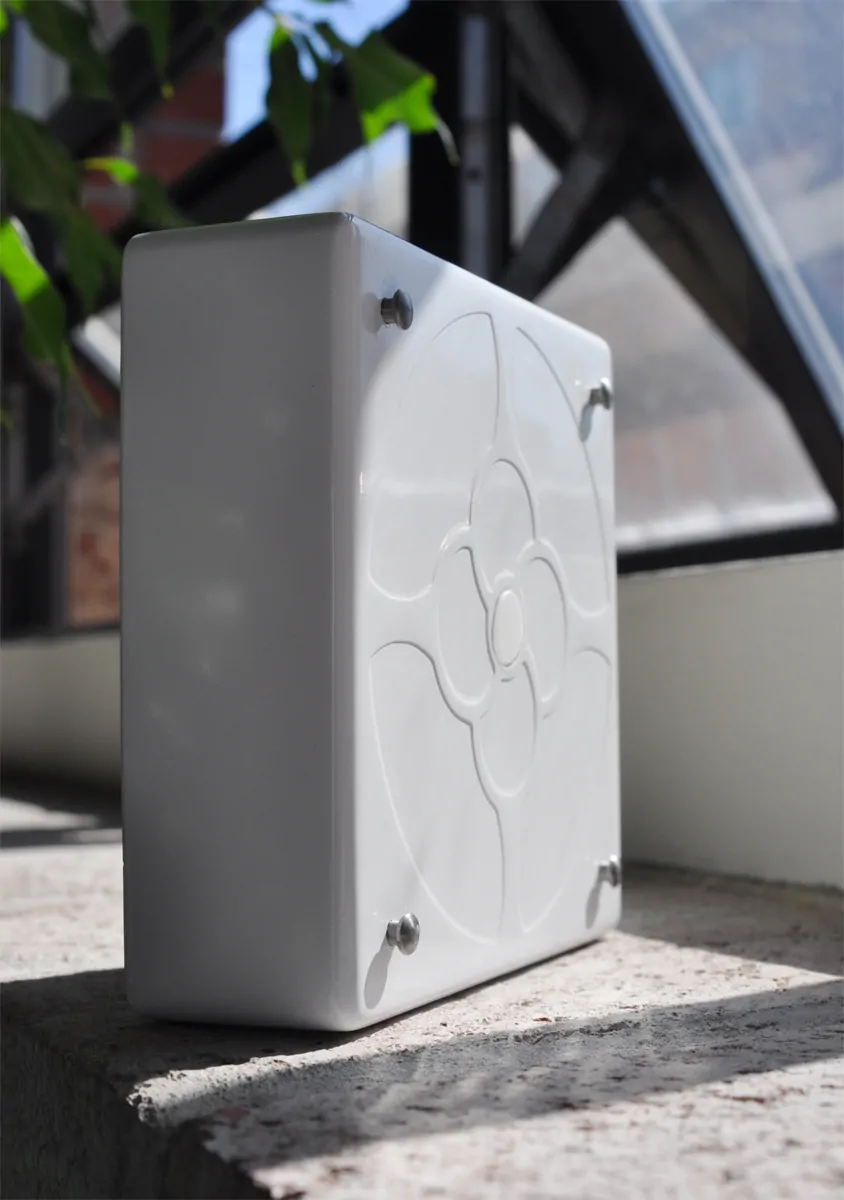 Yes, I did say three outlets  Traditionally, outlets have two places to plug in your devices. Maybe it's just me, but with the plethora of gaming systems and lights and music and more, I seem to run out of places to plug things in, even though we have a lot of outlets in our house. Adding an extra outlet receptacle is genius in this day and age.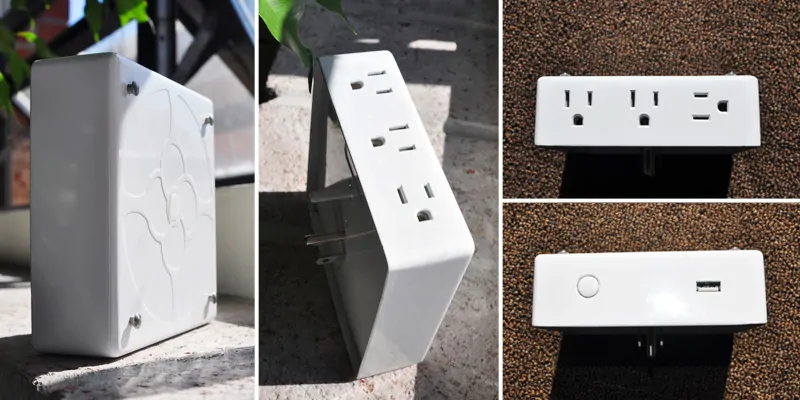 Even better, the inlet also helps save electricity. There is an unPlug button on the top of each inlet that allows you to stop energy loss from items you have plugged in but aren't using. We've all heard of vampire electricity where the toaster we keep plugged in continues to use electricity even when we aren't using it, up to 10% of our electricity bill. Rather than plugging and unplugging in all our items, with the inlet, you can simply press the unplug button and save on your electricity bill that way.
Lately, my electronics seem to be the items I'm plugging into the wall most often. And electronics now tend to come with USB chargers. The inlet recognizes this and smartly integrates a High Capacity 2.1v USB Charger into the top of each inlet.
No longer will I have to finagle my larger electronics plug into the wall to ensure that I can still plug something else into that outlet.It looks a lot sleeker to simply add my USB cord to the outlet rather than an extra bulky item that always feels like it's going to fall out of the vertical outlet.
The Inlet also offers a variety of faceplates. Ours now are all white. They stick out in a room – and yes, when real estate agents are photographing, they hide them whenever they can because they're simply not attractive.
LivingPlug has recognized this and has created an interchangeable faceplate system to further update your old outlet.  The faceplates vary from a walnut wood to photos that you upload to stainless steel and more. The outlet becomes a welcome part of your home instead of the afterthought it is today.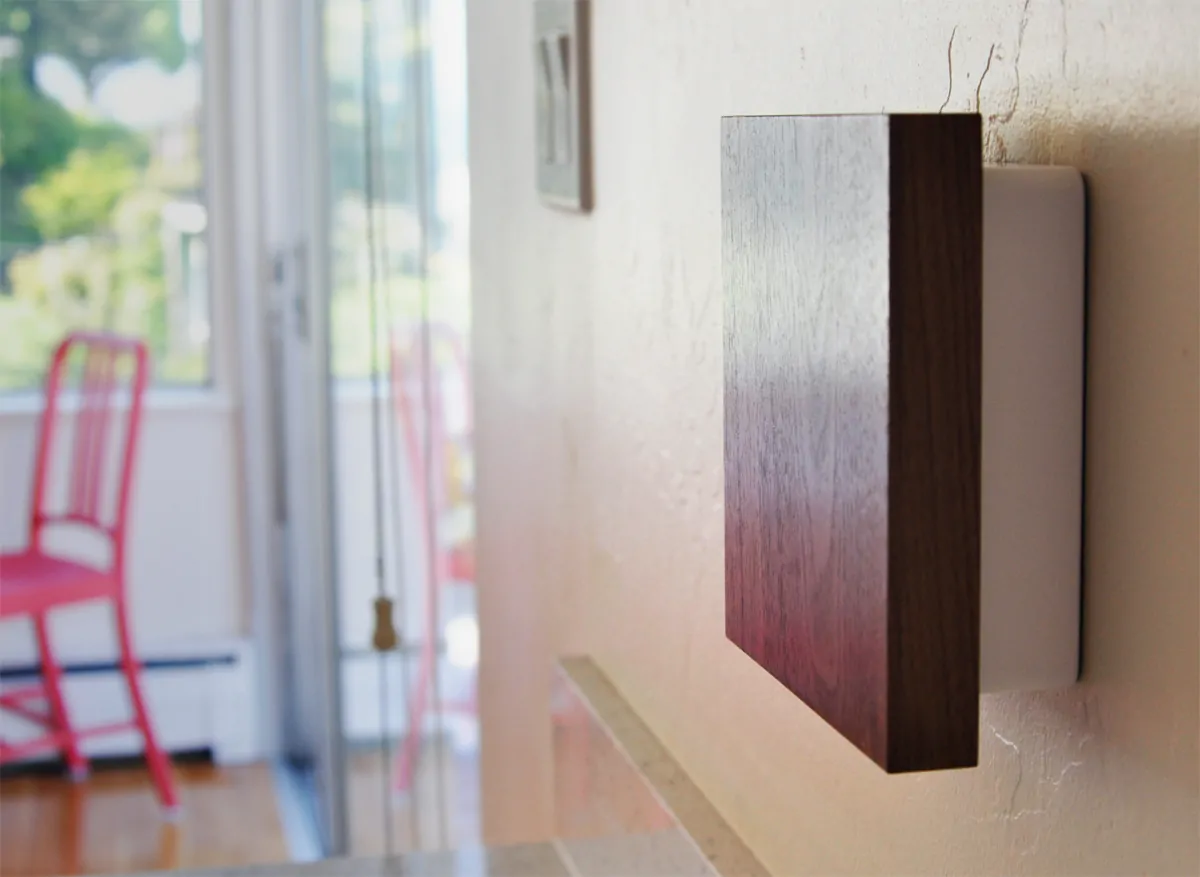 Unfortunately, the patent pending Inlet is not yet available. It is on its way to market and is part of a Kickstarter project. LivingPlug needs to raise $25,000 to complete the tooling required to make mass quantities of the Inlet and get the last steps complete. Check out their Kickstarter project, and see what you could receive by pledging your support at various levels. They already have 125 supporters. Will you be next?
Michelle may never stop running around Chicagoland, but she always makes time for the important things in her life – her wee ones, cooking, reading, and spending time with friends – and of course, writing. You can see what she's up to on her blog Honest & Truly! or on Twitter where she tweets as @HonestAndTruly.