This post may contain affiliate links. Read my disclosure policy here.
This guest post was submitted by Jacquie.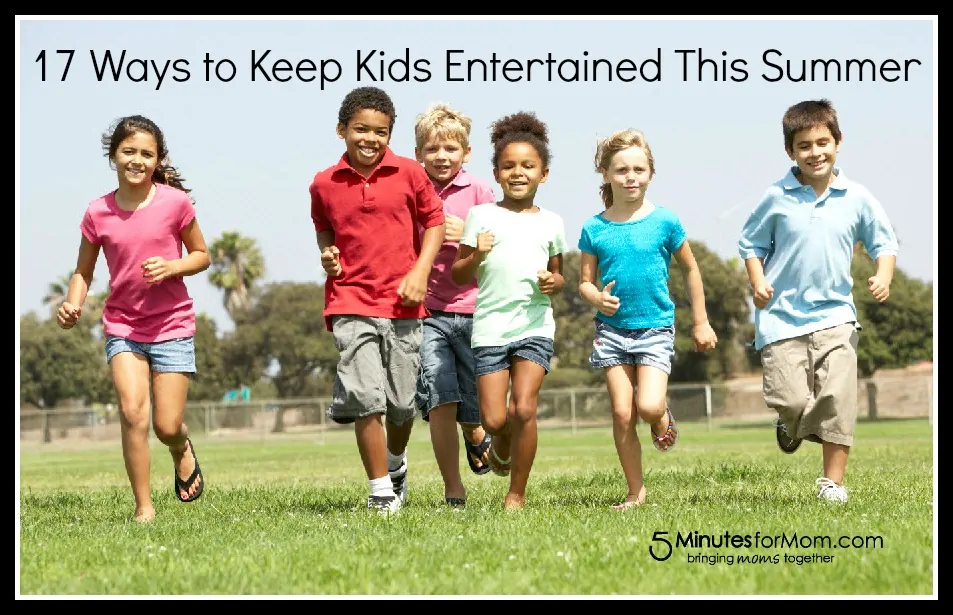 Want to keep your kids engaged this summer? Check out these 17 different ways you can keep your little ones entertained this summer.
Weekly Library Visits
Seriously, the library is an amazing place during the summer!  Almost all libraries participate in a Summer Reading Program – this year's theme is "Dig into Reading".  Check your local library for story times, craft sessions, science programs, read-ins, fun games and incentives for hitting the books this summer.
Relive Your Childhood
Kids love to learn what parents did as kids so teach them a few fun activities from your memorable summers.  Do they know how to hula hoop?  Have they ever flown a kite?  Spend an evening playing flashlight tag, catching fireflies or kick the can.  Try some throw-back backyard games like badminton, croquet or lawn darts.  Vintage can be really cool!
Explore Someplace New
Is there a museum you've been meaning to visit?  Maybe a new attraction or exhibit is coming to town this summer?  Schedule a day to head out and explore it together.
Read a Book – Watch a Movie
There are so many great children's books that have been made into movies!  Have a family read-aloud with classics such as Treasure Island and Charlotte's Web or newer book titles Percy Jackson and Harry Potter and then host a family movie night to watch the flick!  Browse this list of more than 100+ kids books that have been made into family-friendly movies for a few fun ideas!
Cook Up Some Fun
One of the best parts of summer is long, open days!  It's a great time to cook or bake together.  Experiment with fruit smoothies, frozen fruit pops or a fun dessert.  Try making individual pizzas for dinner one night.  Have fun creating your own family s'mores – what fun items would you include?  Or teach the kids how to make popcorn on the stove (they'll never want the microwave version again!).
Explore Nature
One of the rights of summer is heading outside to explore!  Take the kids to a park or nature center and let them hike the trails, look for bugs, walk through the creek and play to their hearts content!
Plan a 'Vacation Day'
You don't have to go out of town to have a vacation.  Plan a day to be a tourist in your own town by visiting a popular attraction, having lunch out somewhere special and attending a fun evening activity or concert.
Create an Art Station
Turn an outdoor area into an instant art station!  Round up a few cardboard boxes, markers, poster paints, glitter glue, large sheets of art paper and any other art materials that will encourage creativity and let them create!
Play with Water
Put out a sprinkler, set up a small pool or set up a fun water table for the kids to play in on hot days.  Let them wash the outdoor toys, float and sink boats and splash around to cool off.
Grow Something
Kids love to dig in the dirt so let them grow something this summer.  Whether its a few moon flowers in a pot or some huge sunflowers in the backyard, taking care of their own plant and watching it grow will be something they'll really enjoy.  If you have the room, try growing herbs (basil, cilantro) or a few fun salad items (tomatoes, cucumbers or peppers) and use them for meals.
Become a Jr. Ranger
Many state parks and most national parks have Junior Ranger programs for kids from ages 3 – 12 during the summer.  And some of the programs can even be completed online!  Check with your local state parks to learn about local programs and visit the National Parks Junior Rangers website for more than 200 programs at parks around the country.
Attend a Concert or Play
Most towns offer some great outdoor summer entertainment.  It's so fun to spread out a blanket and stay up late to enjoy a cultural event.   Check your city's website to find offerings near you.   Enjoy a music event, concert or theater production with the family.
Pitch a Tent or Build a Fort
Whether it's in your backyard or at a campsite, kids love to spend some time in a tent.   Forts are also a cool place to spend a summer afternoon.  Grab some old sheets and create a fort outside or gather all the pillows and blankets in the house to create an indoor cave.  Toss in some books and flashlights and let them read for a while.
Ride 100 Miles this Summer
Head out on daily or weekly bike rides and track how far you ride each time.  Create a chart with 100 squares and fill one in for each mile the kids or the family goes biking.  This is also great practice for younger kid learning to count to 100.
Let Them Be Entrepreneurs
Summer is a great time for kids to dabble in their own 'business'.  Let them open a lemonade stand, host a yard sale or start a dog walking business to earn a little spending money.
Head out on a Picnic
No need to plan anything elaborate, just grab some PB&J's, fruit, water bottles and a Frisbee along with a really big blanket and head out to a park to eat lunch one day.
Go on a Treasure Hunt
Have you tried geocaching yet?  It's fun, free and you can find a cache hidden in most cities around the country.  Anyone can hide a cache (which is a small hidden box that has 'kid-size' treasures – think trinkets, coins, mini-toys, etc.).  All you need is an app on your phone or iPad to help you find the cache.  Use the website www.opencaching.com , enter your zip code and you'll find the details for caches near you.
Whatever you decided to do, just have fun with your kids. They grow up so fast and will be out of the house before you know it!
What ways will you keep your kids entertained this summer?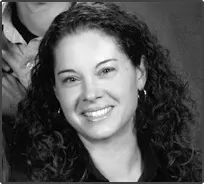 Jacquie is an educator, nature lover and mom to two curious kids.  She writes about kid's activities & literature, family travel and fun ways to learn at Edventures with Kids  http://www.kcedventures.com/blog.  You can also find her on Pinterest and Twitter @kcedventures.