This post may contain affiliate links. Read my disclosure policy here.
The most dangerous time of year for teen drivers is coming up.  Summer driving is when most crashes occur, as this is when they're out of school and both driving more and hanging with friends more.  This is the time to focus on making our teen drivers more aware of how and why they need to drive with safety in mind. Our writer Michelle was sent on an expenses paid press trip to learn about teen driving safety. All thoughts and opinions are her own.
While the wee ones are years away from driving at 7 and 9 – something I'm grateful for as I watch them not steer their bikes well – I still worry about teaching them to drive and doing whatever I can to ensure they'll be safe drivers.  While at the recent Lifesavers Conference in Denver as a guest of Toyota, I attended sessions on topics ranging from designer drugs to distracted driving to teen driving and more.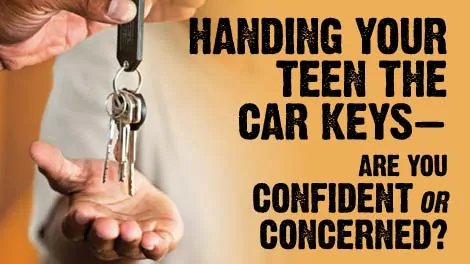 Photo credit: CDC.org
The teen driving topics really stuck with me.  Every state has different laws around driver's licenses, and I was surprised to find that  the state where I live, actually has one of the more strict policies in place.  That said, one comment made by a presenter continues to stick with me–
"The state laws are minimum guidelines.  They aren't maximums like a speed limit.  Just because your child can drive at night or with friends legally doesn't mean it's the right thing at that time for your child."
According to the Centers for Disease Control, motor vehicle crashes are the leading cause of death for US teens, accounting for more than 1 in 3 deaths within this age group.  Per mile driven, teen drivers are four times more likely than experienced drivers to crash.  Seven teens age 16-19 die in crashes every single day in the US.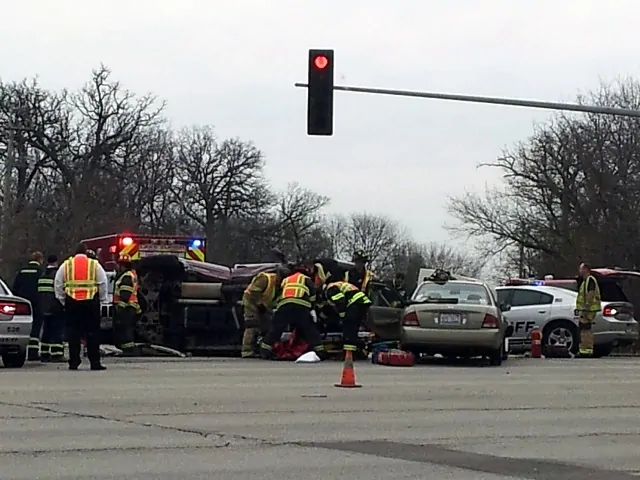 Those are scary statistics, and when you add distracted driving atop the inexperience of teens, the likelihood of crashing or other effects is that much greater.  Fortunately, the conference didn't simply focus on the negatives and statistics but gave plenty of advice on ways we can help teens become safer drivers.
The Checkpoints Program Can Help
One recommendation is to have a contract with your teen driver that lays out your expectations as a parent and consequences for violating the terms of the agreement.  It should also include periods to review,  the restrictions placed on the teen from not driving at night to number of passengers allowed,  to conditions they're allowed to drive in (e.g., light rain, snow, moderate rain) and more.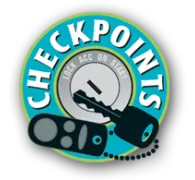 As your teen grows in experience, they can and should be trusted to drive in a wider variety of situations.  The Checkpoints Program is a free online resource that contains sample contracts and other materials to help increase safe teen driving.
Once teens get their license, parents frequently see it as freedom from carpools and other chauffeuring duties.  They hand over the keys and ask new teen drivers to shuttle younger siblings, something that is not recommended by many of the experts on various panels I attended.
Initial driving should be more restricted and monitored than that.   In fact, one panelist recommended that parents drive with their teens once a week long after they've gotten their licenses to evaluate how they're driving.  Studies have shown that this is an effective method to solidify the lessons teens received while learning to drive.
You are Being Watched Mom!
Most importantly, teens drive the way they see their parents driving.  What they perceive their parents doing – versus reality even – is how they tend to drive, which means we need to maintain our safe driving habits which means we need to use our turn signals, buckle up, and not talking or texting on our phones while driving.
As parents, we need to stay actively involved.  In a recent study, teens saw 48% of their parents on a phone while driving and 20% plus texting. When looking at teen behavior, over 80% say it's dangerous to talk and drive or text and drive, but over 30% still do it.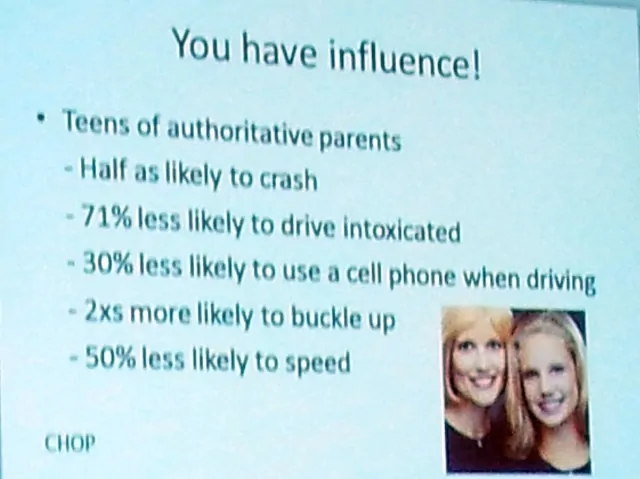 Driving Courses for Your Teen
There are also defensive driving courses, and the Consumer Reports recommends driving safety courses because drivers ed courses aren't sufficient for teens to know what to do in an emergency.  Fortunately, there are plenty out there.  Drive It Home has a free 14 city show for parents with a one hour program on how to be a better coach for their teen drivers presented by the National Safety Council and The Allstate Foundation.
The Teen Safe Driver Program from American Family Insurance offers in car technology to capture how your teen drives and has been shown to reduce risky teen driving by more than 70%.
Toyota also offers in dealership teen driver safety clinics that are free of charge, non driving clinics in a non sales environment that cover vehicle dynamics and safety features, defensive driving best practices, distracted driving dangers, and the importance of regular vehicle maintenance.
Do you have a teen in your home? How would the Checkpoints program help you?
Michelle is grateful that she still has five and a half years before she needs to start worrying about the reality of teen drivers, but she's doing what she can to prepare her wee ones while they're still somewhat wee.  See what she's up to with them on her blog Honest & Truly! or follow along with her on Twitter where she's also @HonestAndTruly.