This post may contain affiliate links. Read my disclosure policy here.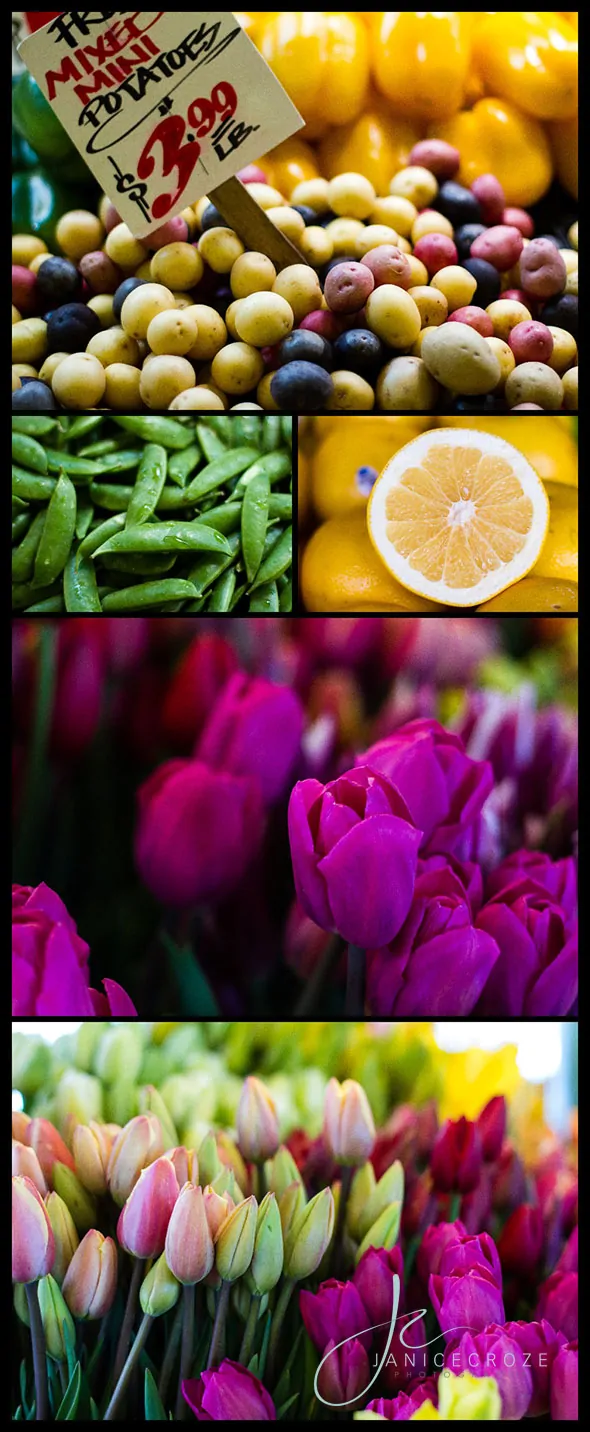 I love the bright colors at Pike Place Market.
I used the Windows 8 app called Memorylage to quickly put together this collage of photos I took during an outing to Pike Place during the #win8officevisit blogger event with Office and Windows 8 at Microsoft.
The Windows 8 team introduced us to Memorylage during one of our sessions and I thought it was a fun, quick way to make photo collages.
One of the things I like most about Windows 8 are all the fun apps that are available. It is like playing on my mobile phone — the options seem endless!
What are your favorite collage making apps or software?
Please note: We are Windows Champion Ambassadors. Microsoft covered our expenses for the Windows 8 and Office event. We were not required to post about Microsoft or our experiences. All opinions are always our own.
What is Your Weekly Photo?
Mom Bloggers (and Dad Bloggers too!) post a photo on your site, link up and find others… Wordless Wednesday is tons of fun. (And I know it says "wordless" but I usually just can't bear to not write anything! If I had created it, I probably would have named it something different! LOL So feel to link up your word-full or word-less Wednesday photos!)
Leave the URL to your photo (clearly mine are never truly "wordless") and then visit others!
Link Up:
Thanks to Uisce for creating Wordless Wednesday.
Written by Janice, co-founder of 5 Minutes for Mom. You can see more of her photography at Janice Croze Photography.