This post may contain affiliate links. Read my disclosure policy here.
This guest post was submitted by Maureen Fitzgerald.
Buying a car is, for most people, a huge purchase. Once you have decided on making that purchase and get your new car home, how do you ensure that it will live a long and healthy life? Even if you are someone who purchases a new car every few years, you will want to take good care of your new baby so that you can get the most for your trade in or resale, when that time comes.
The most important things you can do to protect your investment are the preventative things that need to be done before any problems start. Here are 4 things you can do to extend the life of your vehicle and keeping it looking and working as good as new.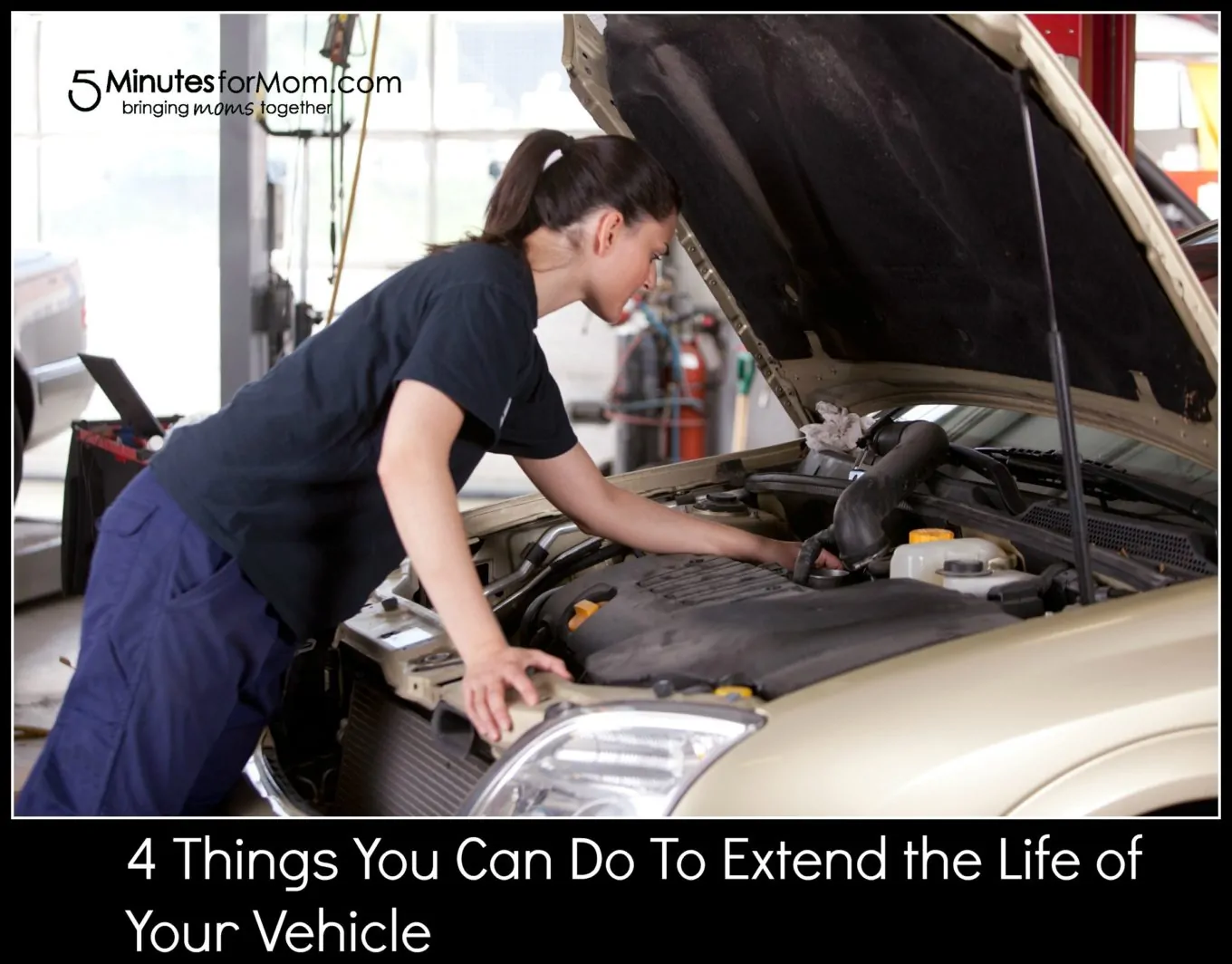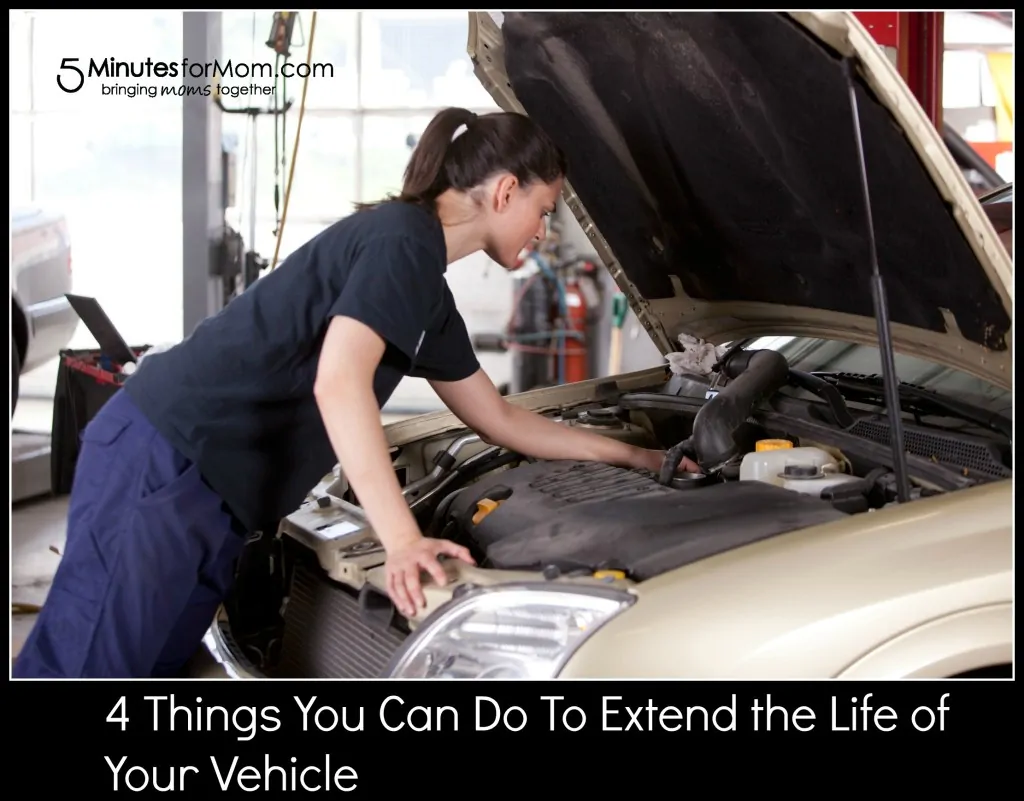 Protect the floors
Most cars show their age through the spills and marks found on the floors. Think about purchasing weatherproof interior mats which will shield your floors from liquids and dirt. Especially important if you live in a climate where a lot of salt and/or mud gets tracked into your vehicle as children and pets climb in and out. These mats are a must-have for frequent coffee spillers like myself!
Preserve your car's exterior finish
Protect your car from any unnecessary friction such as car washes that aren't "touchless". If you choose to wash your own car, be sure to use a gentle cleaner and do not let soap dry on the vehicle. Remove any bird droppings or other splashes from your car as soon as possible. If you live in climates that call for routine salt on the road, you will want to make sure to have your car washed more often than not, as the salt eats away at the metals in your vehicle, causing it to rust out.
Get scheduled maintenance
It always stings a little to pay to have your car serviced when nothing is wrong, but paying for scheduled maintenance such as oil changes and 30K mile tune ups help catch any issues before they do more damage.  Try to replace parts known to wear out over time, which will save you money in the long run. One scheduled service you should never skip is the timing belt replacement. Check your owner's manual for the suggested mileage for this service and make sure you bring your vehicle in or you will be face a huge repair bill should it break.
Keep up on recalls
Let the car manufacturer know if you move or change your address so that you can be notified of any recalls that may come up. Be sure to get your vehicle into the dealership to have those recalls addressed promptly and be sure to keep records of those repairs — you may be asked for them when you sell or trade in your car.
With a few easy steps, you can ensure that your vehicle is a safe and enjoyable method of transportation for years to come.
What tips do you have for keeping your vehicle in tip top shape?
Maureen Fitzgerald is a Milwaukee, Wisconsin freelance writer, social media marketer, community manager, and brand enthusiast. She helps brands reach more potential customers through targeted consultation sessions, press coverage, product reviews and campaigns both at WisconsinMommy.com and by leveraging her blogger network, the Wisconsin Mom Squad.