This post may contain affiliate links. Read my disclosure policy here.
Jennifer, 5 Minutes for Mom assistant shares her insights on moms and the gifts that they can give to us. This post has been sponsored by Springboard Media, however all opinions remain her own.
My mom was not an easy woman to get along with. She had a lot of mental issues which caused us to have a strained relationship. However, the one thing that she really taught me that I can truly count on, is how to take care of myself and to never be afraid of a challenge.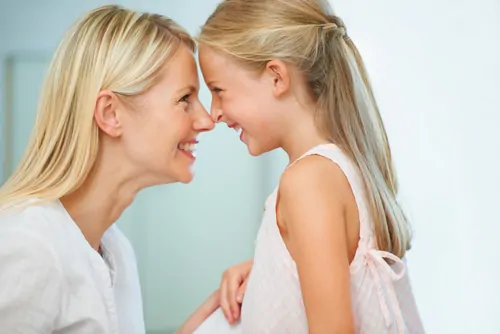 Our jobs as moms is to give our children gifts that will help them grow and flourish in their adult life. Things like love, nurturing, time spent together — those are the things that matter the most.
The Gift My Mother Gave Me
We all owe who we are to our mother's devotion. In this film Maria Shriver tells the story of how her mother, Eunice Shriver, founded Special Olympics, broke through social barriers, and in doing so, showed Maria the gift of possibility. http://www.facebook.com/thankyoumom   http://www.twitter.com/thankyoumom

Take a minute if you will and answer this simple one question survey.

What special gifts did your mother give to you that helped you as an adult?