This post may contain affiliate links. Read my disclosure policy here.
This post was sponsored by Wendy's and written by Lesley Peck.
We don't eat out a lot but when we do Wendy's is one of our favorite fast food restaurants. Since 1969, Wendy's has had the same logo but now they are changing things up! This year one of the changes they will be making is updating their logo and revamping many of their locations.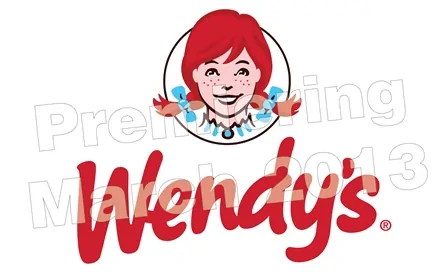 Not only is Wendy's updating their logo, but they are also updating their menu with some new "right price, right size" options. Wendy's new menu features up to 18 favorite menu items and 4,896 tasty trios. They all have fun nicknames (such as: Freshy for a salad, Sizzle for a bacon burger, and Tasty for chicken nuggets).
Which item on the new menu do you think you would choose?
Get your 15 minutes of fame!
When you go to the website ClaimYourTaste.com you get to choose your three favorite nicknames also known as the "tasty trio". You will have the opportunity to become a virtual spokesperson for Wendy's "Claim Your Taste" game. Your Facebook profile photo will show up online, in place of the Wendy's face, and will be visible to all of your Facebook friends on Wendy's Facebook page, wendys.com, custom banner ads, and more!
What  would be your tasty trio?
About The Wendy's Company
The Wendy's Company is the world's third largest quick-service hamburger company. The Wendy's system includes more than 6,500 franchise and company restaurants in the U.S. and 27 countries and U.S. territories worldwide. For more information visit http://www.wendys.com, or http://www.aboutwendys.com.
This post has been sponsored by Wendy's. All opinions listed here are 100% our own.
Lesley is a mom of two kids – one girl and one boy. She's married to her first and only love, Robby. Author of Life with Lesley. Her blog has a little bit of everything – life, love, parenting, along with product reviews and giveaways.