This post may contain affiliate links. Read my disclosure policy here.
This post was submitted by Paperstyle.
One of life's greatest joys is having a baby. When you discover that you are pregnant, you are going to want to share the good news with everyone. The same can be said for when the baby is born. Before you do this, you need to make sure that you tell the right people at the right time. Getting everyone together can be a little difficult, so it is important that you tell everyone you have a big announcement to make. Your newborn is going to be an important addition to your life. Due to this, you will want to make sure that all of your friends and family will be able to share in this new joy.
 The way in which you announce the birth is going to be entirely up to you. Some parents like to make a big deal of it, but others may prefer to keep it quiet and only between family and a few selected friends. Of course, the celebration is also going to be very important.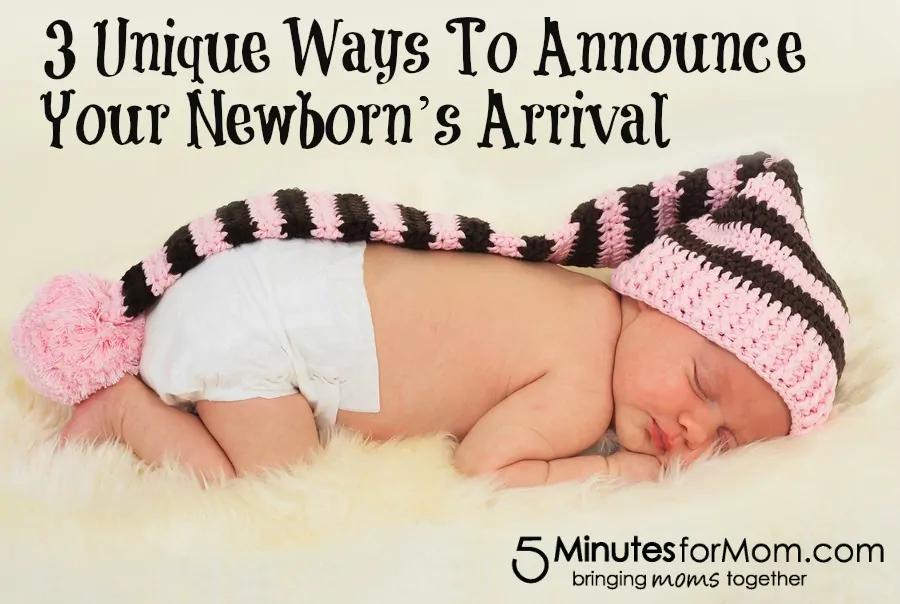 Invite Everyone to a Get-Together
 You could decide to have a small gathering with friends and family. This is going to mean sending out invitations to everyone. Try to think of some great invitation ideas by adding a bit of a theme to the event. You can send out spring-themed invitations if your baby is born around March or April. The same could be done with the decorations as well.
When you are organizing your little get-together, you can give the whole place a theme. There is no doubt that this will help to give your home a bit of a festive mood and ensure that most of the attention is focused on your newborn. If you can, try to tie up the event with something of religious significance, such as a christening or a child blessing.
 Write a Blog
 A blog is a great way to track your progress. Perhaps send out an e-mail to all of your friends telling them of the new birth. You can then post up pictures, texts and more regarding your baby. Most of the time, you will be able to make the blog private if you do not want anyone other than family having access to your information. You can send the links to other people, and they will then be able to create an account. With an account, they will be able to go online and see the blog and read any of the latest updates that you have.
 Make It Sweet
 You can send out personalized sweets along with a small announcement card. You can also tie this in with the first idea by inviting everyone to the event. Handing these out to people will certainly grab their attention and will be appreciated by all. Again, you can also use themes. If you are doing this in the Spring or Summer, then perhaps hand out little umbrella type announcements or ice cream treats with a hidden message.
 There are many more unique ways in which you can announce the birth of your child. Ultimately, you want to let everyone know that an important new person has just been introduced into your life. If you want more options, you can look at online companies that offer baby invitations.
What is one way that you can create a special birth announcement?
This post was submitted by Paperstyle.