This post may contain affiliate links. Read my disclosure policy here.
Now that St. Patrick's Day is over and we all have had enough of corned beef and cabbage why not try another Irish dish? One perfect for this cold, wet weather. We love eating shepherd's pie when it gets cool out as it does even in Florida. It's been a bit cold, rainy and dreary here – perfect timing for this hearty dish.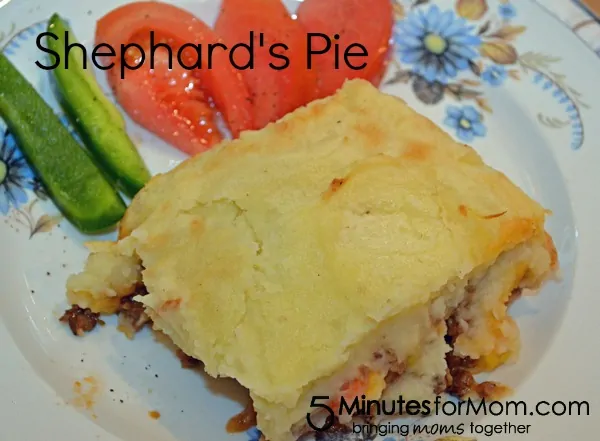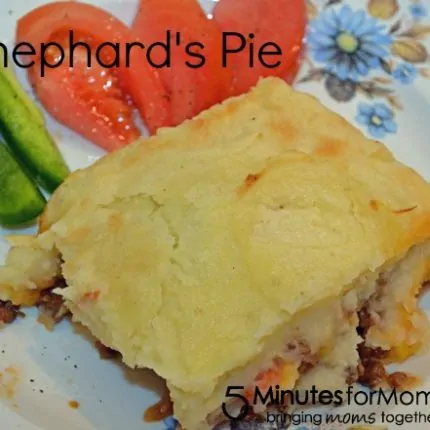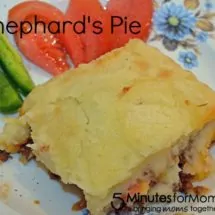 Ingredients
For the potatoes:
4-5 large russet potatoes peeled and cut into squares
¼ cup of half and half
4 tablespoons unsalted butter
¾ teaspoon kosher salt
1 egg yolk
For the meat filling:
1 lb. ground lamb or ground beef if you prefer
2 tablespoons canola oil
1 medium onion chopped
2 carrots peeled and diced
2 gloves garlic chopped fine
1 teaspoon kosher salt
2 tablespoons flour
2 teaspoons tomato paste
1 cup chicken broth
1 teaspoon Worcestershire sauce
½ cup frozen corn kernels
Pepper rosemary, thyme to taste
Instructions
First, peel and cut the potatoes, bring to a boil and simmer until potatoes are fork tender – about 15 minutes. Then, place the half and half and butter into a microwave safe dish and warm through until butter is melted – about 35 seconds. After draining the potatoes, mix in the half and half and butter mixture, season with salt and pepper, blend well and add egg yolk. Stir until well blended. Put aside.

Preheat oven to 400 degrees F.

Now, using a big sauté pan, brown the lamb over medium-high heat until cooked through, drain and set aside. I do not add any additional oil.

Chop up all your vegetables.

Add canola oil and vegetables to pan and cook until onions just begin to turn golden in color – about 5 minutes. Add the garlic and stir to combine.

Next, add the lamb back into the pan and mix with the vegetables. Season with pepper, rosemary and thyme. I use about a teaspoon each of the rosemary and thyme.

Sprinkle the mixture with the flour, stir to combine. Add the Worcestershire sauce, tomato paste and chicken broth.

Bring to a boil, reduce heat to low, cover and simmer for about 5-10 minutes until sauce is slightly thickened.

Last, add the corn, mix and spread evenly into a 9x9 glass baking dish.

Carefully, top with potatoes. Spread all the way to edge to create a seal to keep the mixture from bubbling over. I use a rubber/silicon spatula.

Put 4 slices of butter on top.

Place in the oven on middle rack and bake for 20 – 25 minutes just until the potatoes begin to brown.

Remove from oven. Let cool for about 10 – 15 minutes.
This recipe is great when you have a lot of leftovers around. You can just throw them together and create a delicious style of Shepherd's Pie.
Do you make Shepherd's Pie? What ingredients do you use in your recipe?