This post may contain affiliate links. Read my disclosure policy here.
Walking into the interview room, she immediately brightens everything up with her gorgeous smile. At thirteen years of age and full of energy, Joey is super excited to talk to all of us mom bloggers about her role in Oz the Great and Powerful.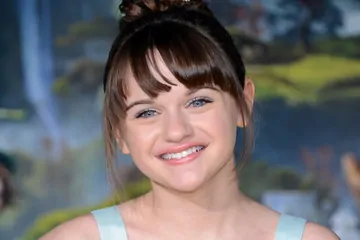 Photo credit
Joey may seem like just another teenager, but she knew when she went in to audition for the movie, that she wanted it badly. She got to meet Sam, read for the role of China Girl, and pretty much sealed the deal for her role as the feisty but adorable doll. She said that the audition experience was breathtaking and really, really fun.
Like all girls her age, she has a handful of best friends, one of them being Sam's daughter, Emma. They had great fun at the after party, and one of the mom bloggers actually got to snap a photo with the pair.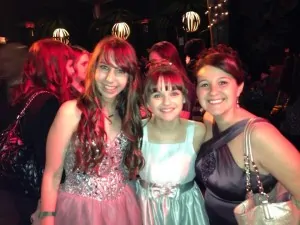 (L to R) The beautiful Emma Raimi, Joey King, and Enza from Enza's Bargains.
While on the set making Oz, Joey found a mother figure in Michelle Williams. I can see why. She seems like the motherly type with her quiet personality. Joey laughed when she told us about the time Michelle asked her how old she was when she got her phone. She wanted to get Matilda one, but wasn't too sure what would be a good age. When Michelle found out that Joey was only 10 when she got her first cell phone, she was shocked, but Joey laughed it off and told her that it was very normal for a 10 year old to have a cell phone at that age.
While Joey plays the adorable China Girl in the movie, she has yet to get her hands on that sweet and beautiful doll. She said she's almost there, so hopefully she can get her hands on one soon.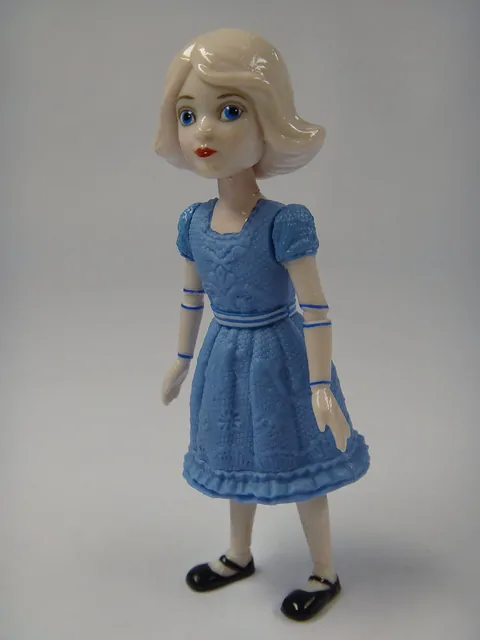 The first time that Joey saw the completed film was at the premier. The reason for this is because her character was CGI animated. She shared with us about how her facial expressions were filmed and then used to paste onto China Girl. When you watch China Girl in action, you can see Joey's sweet face.
Joey says it was easy playing China Girl because her character was so close to her own personality. She's very energetic and a little bit manipulative, pulling pranks on people, which is how Joey likes to think of herself. What teenager is not energetic and full of pranks, right? One of her favorite pranks to pull with fellow co-star Zach Braff was to make noises in the ear pieces they had to wear in the scenes with James. She and Zach would talk in scary, funny voices and try to spook James on set. He was quick to catch on though! It's hard to fake out the wizard!
Joey got to spend a lot of time on set with the puppeteer who moved China Girl around the set. She was amazed at all the strings attached to her and felt like she was at a real live puppet show while watching Phillip work with the doll. It was cool to watch which string made her blink, step, and move her arms.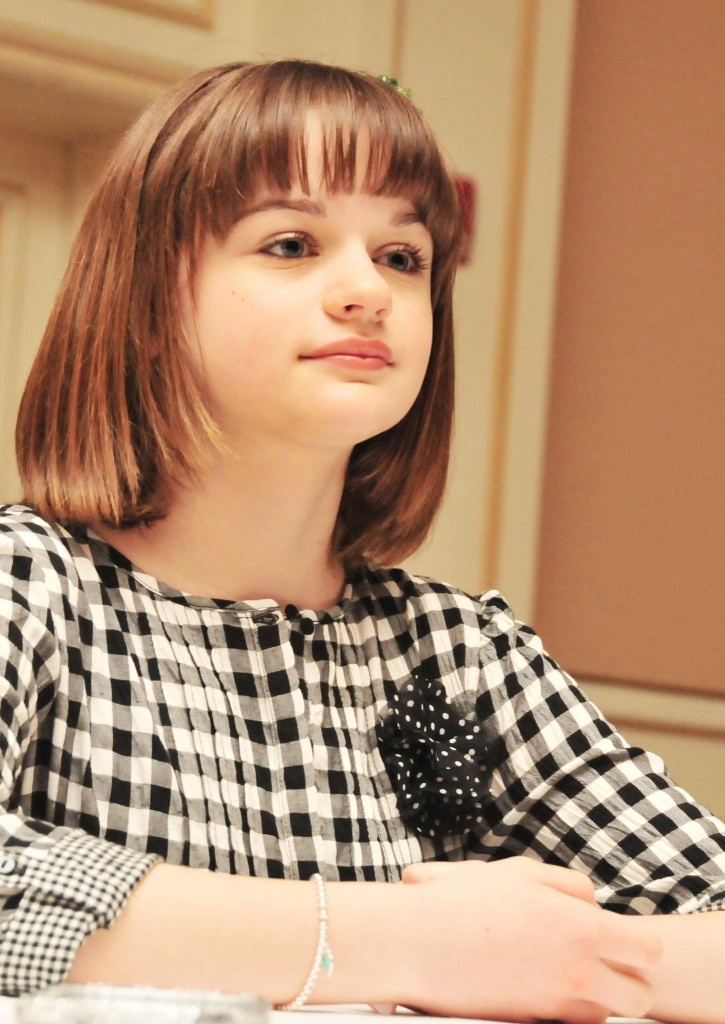 Photo Credit: Jeanne Sager from InsideOut Motherhood
She has always been a long time fan of Oz so working on this film with everyone was an amazing career choice for her. She loved Sam's attention to detail and how he catches little things, and she loved how he allowed all of them the ability to add their own personal spins on each character. The whole cast is like a family to her with Evanora and Mila being sisters, Zach and James being brothers — always teasing her.
Joey loves that her job allows her to travel and enjoy life. She has learned how to balance life and still be a kid who enjoys spending time with her friends and family. She never feels like what she does is a burden, because like James, she loves what she does.
She truly enjoys being a role model for other kids. She says she is not a normal teenager though, because she loves spending time with her mom. She considers her to be one of her best friends and said that her mother was amazing and funny.
Joey has been acting since she was 4 years old. Since she has that much experience under her belt with films like Crazy, Stupid Love, Ramona and Beezus, Ice Age Continental Drift, and The Dark Knight Rises, she shared this tidbit of information for kids who are interested in acting.
There is a lot of auditioning and getting close, but then there is also rejection. The thing to remember is never give up, because you never know when your dream is going to come true.

Oz the Great and Powerful opened in theaters on March 8th. Make plans to take your family to see this wonderful movie. I've seen it three times now!
I was sent on an all expenses paid trip to LA for the Oz the Great and Powerful Premier. All opinions listed are my own.