This post may contain affiliate links. Read my disclosure policy here.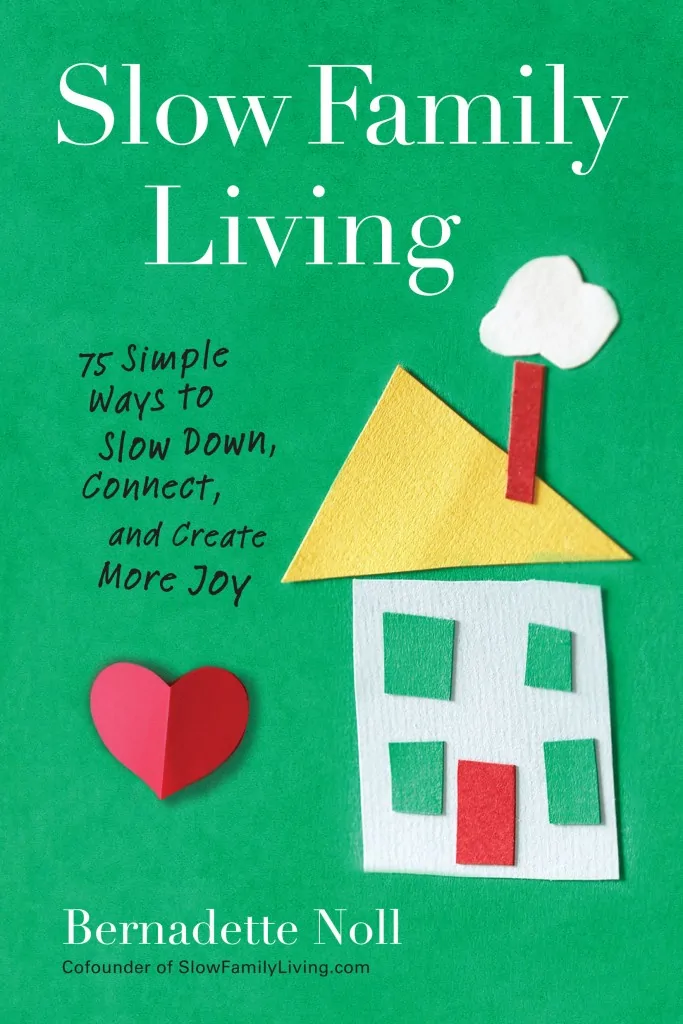 If you ask a mother of school-age children about her week, I would bet one of the first words that will spring to her mind is "busy." Juggling children's activities, work and/or volunteer service, household maintenance (we all have to eat and need clean clothes to wear) eats quickly into those 24 hours we all have each day. But even if we manage to get everything done, do we ever ask ourselves, "Is this working for us?"
That is one of the approaches Bernadette Noll suggests in her book Slow Family Living: 75 Simple Ways to Slow Down, Connect, and Create More Joy. Each short chapter gives one way that you can do what the subtitle says: slow down, be more connected or joyful in your day-to-day lives, and just enjoy each other more. Each idea won't work for each family, but I guarantee you something will work for you.
One that touched me is the "do over." Do you ever answer a child's question in a much snippier tone than he deserves? Does your child ever answer you with a disrespectful tone in her voice? Either party can just call "do over!" Then the question and the answer are repeated. Humor is effective to diffuse a situation, and it's a great way to get your point across about respectful communication without having a big lecture session.
Other ideas that you might want to learn about:
alternatives to organized sports
effective listening
practical ways to move from fast to slow
experiencing fun and togetherness while doing chores
Check out the Slow Family Living blog to read her manifesto and for more tips and encouragement. You can also like them on Facebook.

We have a copy of Slow Family Living for one of you. Follow the instructions in the rafflecopter below to enter, starting off by leaving a comment and indicating that you've done so! The giveaway will close on March 23.