This post may contain affiliate links. Read my disclosure policy here.
I have three daughters, so to say I shop a lot is like saying we need water to survive. There is nothing that brings me more excitement than finding perfect little outfits–whether they're for party, pictures or play. Luckily, there are endless options of adorable clothing when you have girls, but I'm always on the hunt for something new, unique and stylish. Which is why I was super excited to learn about Krickets.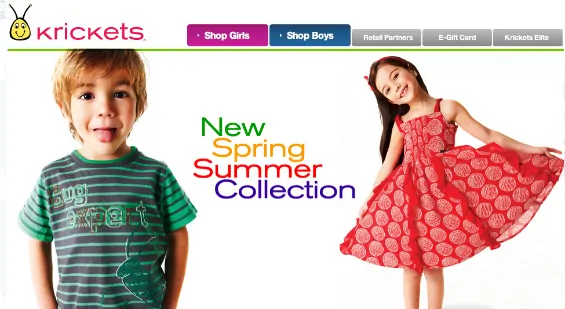 Krickets is a three-generation Canadian owned fun and fashionable clothing line for girls and boys, newborn to age 12. Inspired by French flare, Krickets pays attention to intricate details and coordinates outfits within themed groups–filled with fun, bright colors and patterns. After a short visit to their website, I was already hooked.
When the package arrived with an outfit for my two year-old daughter, the first thing I noticed was how "cool" it looked. It was trendy, tailored, and something I would dress any of my girls in without a second thought. I picked the items up out of the box and they felt solid and made of good material–like they weren't going to fall apart any time soon. This is hugely important to me because I have three daughters who sometimes pose as three tornados, so durability and longevity is a must in any piece of clothing they place on their body. And if that clothing is stylish and affordable too? It's a win in my book.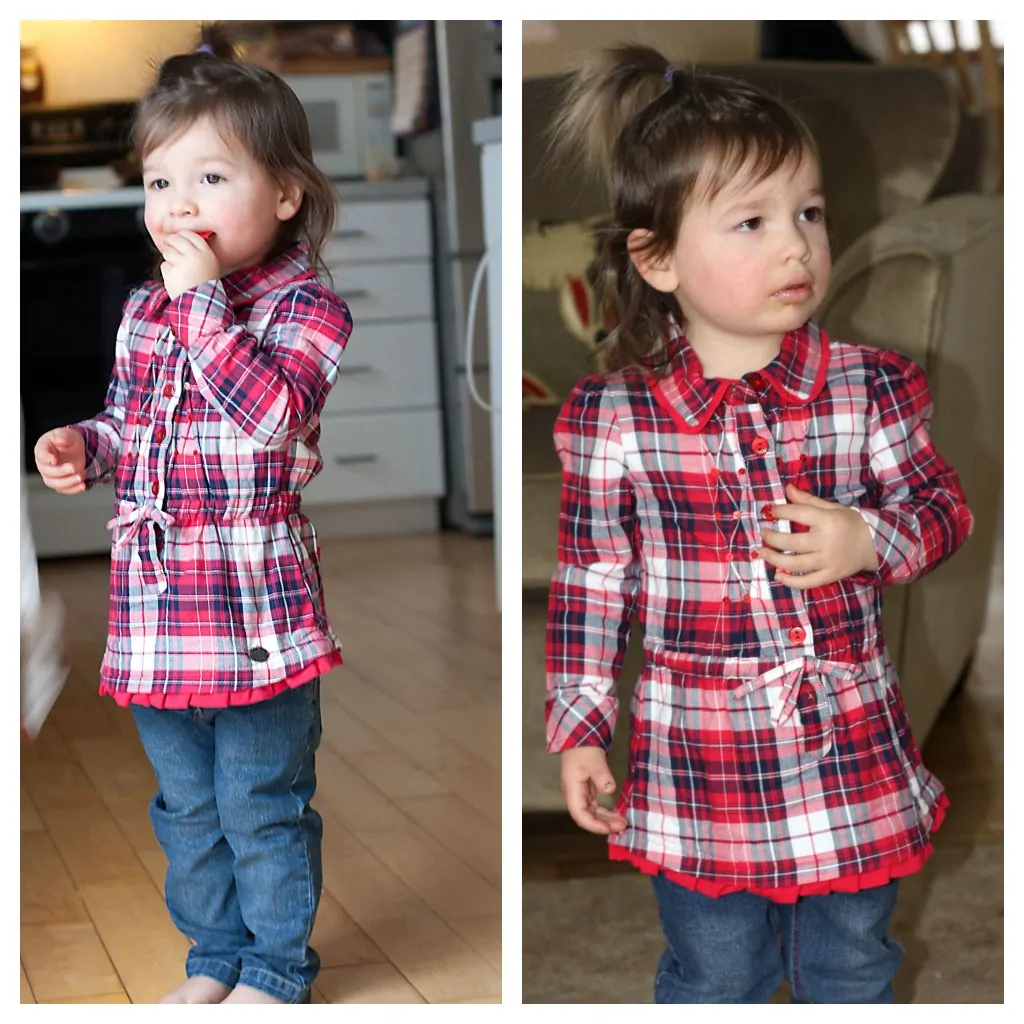 Charlotte is wearing the Margaret Rose tunic and blue denim pants. The cut of the shirt fits along her body perfectly, and is true to size for her age. The jeans have an adjustable waist and are soft and wearable, without restriction or stiffness. In fact, she had no problem demonstrating her flying ninja skills off the couch with them on.
But wait… there's more. I pulled out the rest of the outfit and my heart skipped a few beats after I put the Margaret Rose Lined Vest and scarf on her.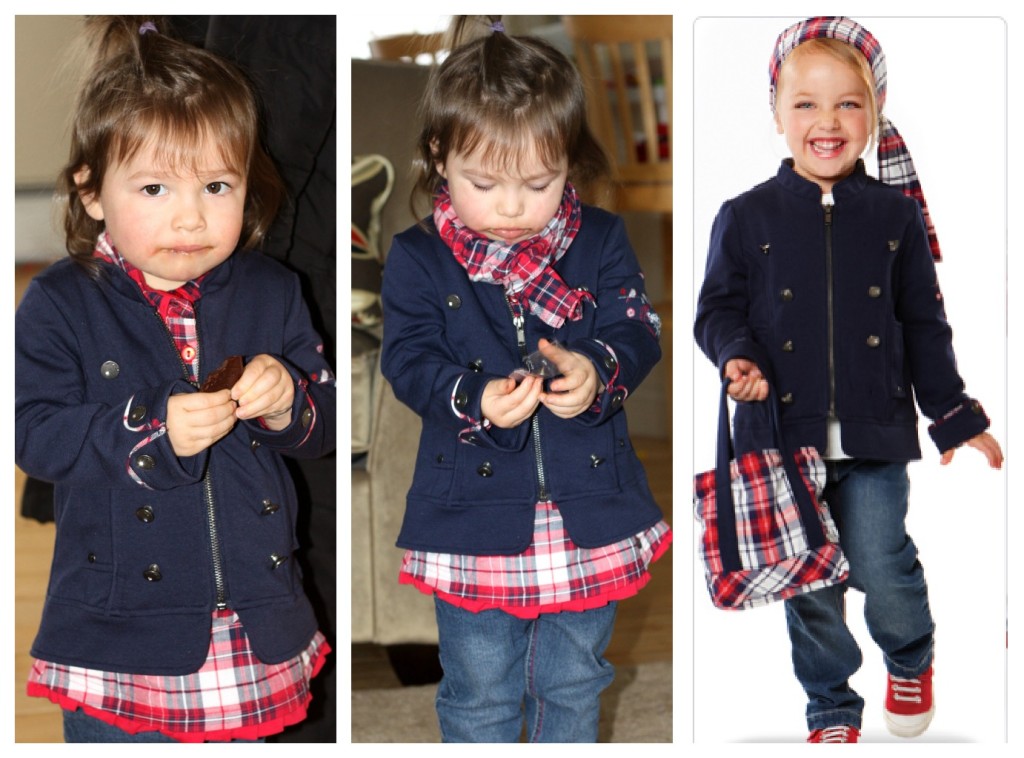 (My little girlie, paying homage to her French Canadian roots.)
I cannot get enough of that vest. It's lightweight, tailored, sophisticated, yet soft and completely suitable for a child. The scarf can be worn any which way you prefer–around the neck, as a headband, as a wristband–and she loved carrying around her new matching bag (shown on the model in the far right). I hardly even notice that piece of chocolate she isn't supposed to be eating because I'm so distracted by the cuteness that is emanating from her outfit.
And guess what? The Margaret Rose Lined Vest is $9.90. I know. I just fell off my chair, too.
The selections on Krickets' website are all as adorable (and affordable) as this outfit. We received boys clothing as well, and although I don't have any boys to dress up, I was impressed at the quality, fit and color of the sweater, shirt and corduroy pants.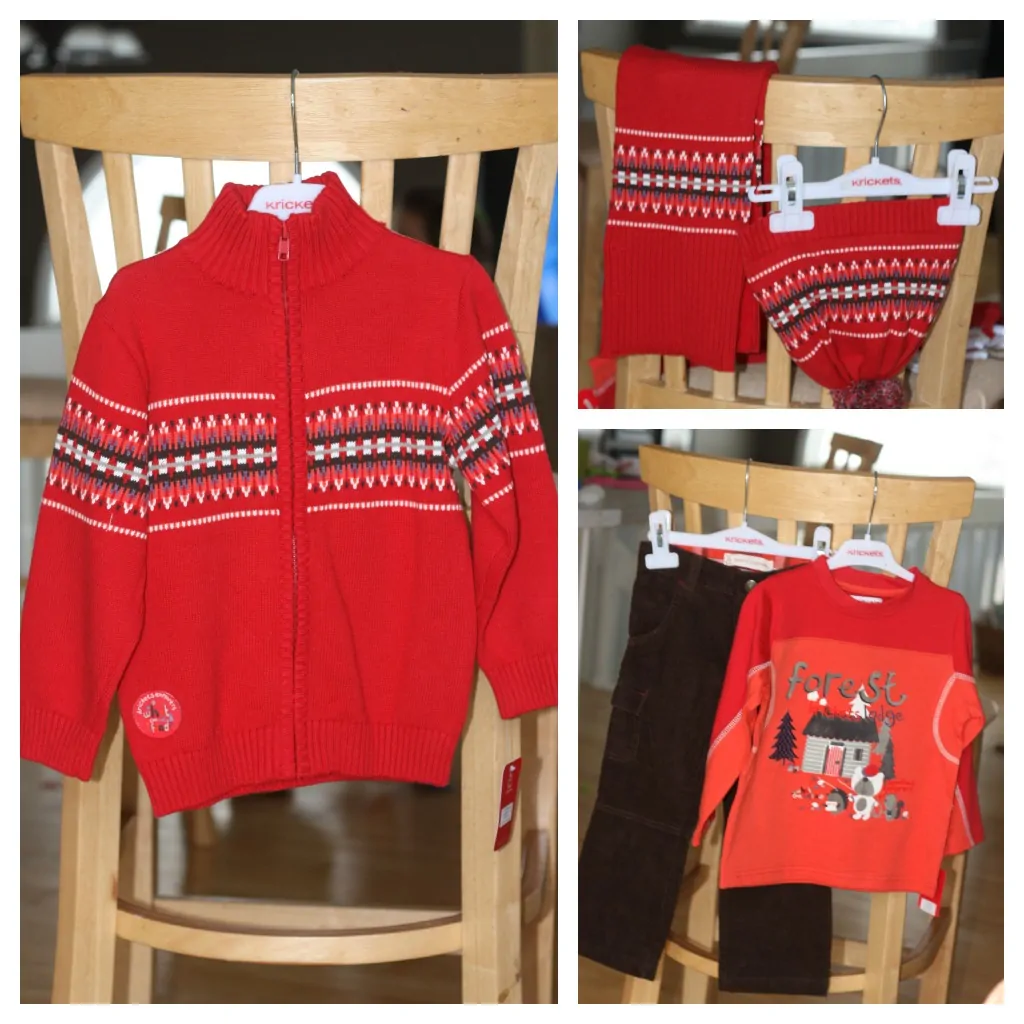 I'm excited to start shopping at Krickets. Fun, fashionable and affordable-all the words this shopping mama likes to hear. Check out their website and you'll be excited, too.
** I received clothing to review, but all opinions are completely my own.