This post may contain affiliate links. Read my disclosure policy here.
As a teacher, I have known the benefits of early exposure to books for children. I read to both of my boys from the time they were very young and continue to do so now. My 10 year old still loves to spend time in bed with me reading each night, I hope that continues for years to come. I have multiple bookshelves full of books. We have gone to the library together on a regular basis for years. Books have been a companion to their lives.
This has helped me to raise an avid reader. A child who loves to read and devours books. A child who enters the world he is reading about and interacts with the characters. A child who will, hopefully be a lifelong reader.
I also have a child who struggles with reading. He has enjoyed being read to but never really took an interest in learning about the words held within. He is struggling to reach his grade level at school even with interventions.
I was happy to receive The Reading Lesson reading program for reviewing. As an intervention specialist, I have worked with remedial readers who struggle to grasp even the basics, much like my son. I have used a number of different programs to help my students improve but haven't seen this one before.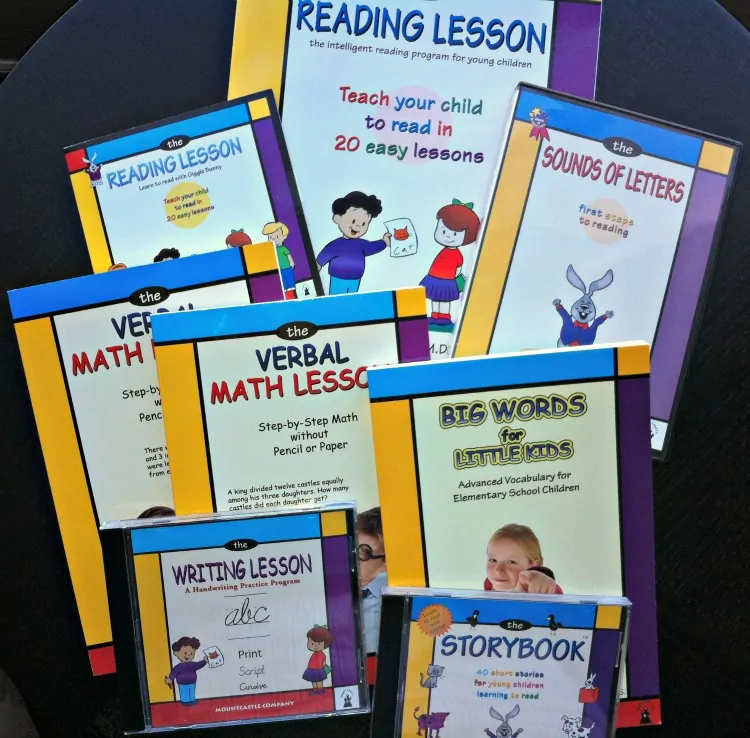 The Reading Lesson is described as an "intelligent reading program for young children." It is an award-winning, easy-to-use program that begins with the 5 most common letters of the alphabet and progresses in a logical manner.
The Reading Lesson offers a large book with 20 lessons that are all very easy to teach. Also available are three CD-ROMs and a DVD. One is an animated CD-ROM with reading lessons, another is a storybook CD-ROM with 40 short stories, and the final one is handwriting program that will teach your children how to print and write in cursive. The DVD features interactive activities that teach the sounds of the letters.
The lessons are similar to those that teachers use in school programs such as Reading Recovery and Title One. The letters are paired with visual cues that remind the child how to say a sound. This is not often used in a typical classroom but is very helpful for early and remedial readers.
I completed the first three lessons with my son who needs a great deal of support with reading. He moved through them very quickly as he does have some reading skills already. However, I did notice his confidence building as he went through the lessons. He read the passages quicker than he does the books he brings home from school. When it comes to reading, confidence is a huge component for success.
I intend to utilize The Reading Lesson as a supplement for my son to help him progress with reading. I believe The Reading Lesson would be a great program to use for homeschooling.  It would also be great to use for those parents who have a young children showing an interest in learning to read but aren't sure where to start. You do not need to be a teacher for your child to be successful with The Reading Lesson.
The companion pieces are great support for the child. The writing lessons can be printed as many times as you need and progresses from printing to cursive and even practices writing words and stories.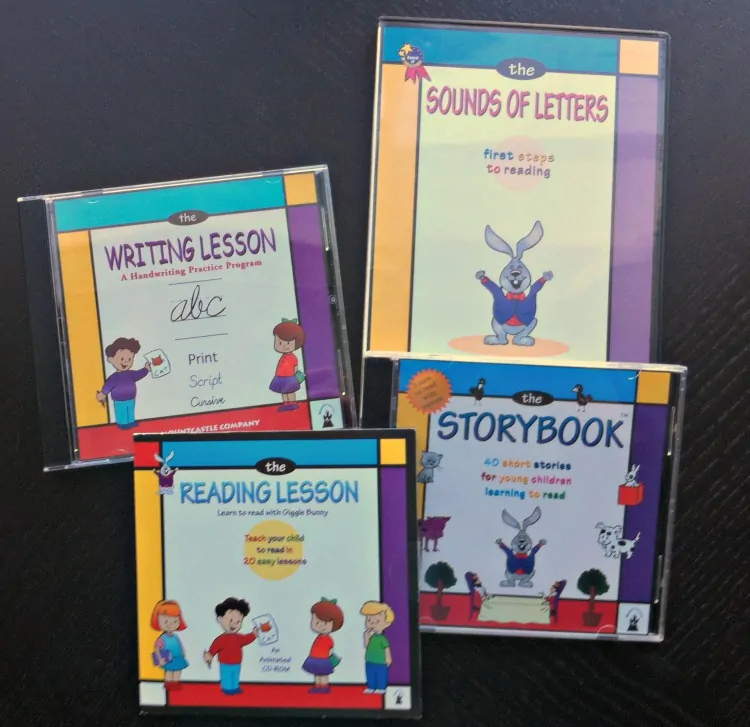 The creators of The Reading Lesson, Michael Levin, M.D. and Charan Langton, M.S. have also created a series called Verbal Math Lessons. These easy-to-follow lessons help your child compute math in their heads. The child who can compute math mentally at a young age is sure to have greater success as they progress.
This series comes with two books, the first is for children in grades kindergarten to first grade. The second book follows that. I really like how quick and easy they are to use. In my own classroom, I have always had the children complete mental math problems for a few minutes each day in addition to our regular math lesson. Children need to be able to compute basic math facts quickly to complete more advanced problems and The Verbal Math Lessons are definitely going to help with that.
Another great item created by Mr. Levin and Mrs. Langton is Big Words for Little Kids. It is an advanced vocabulary lesson book for elementary school children. Building a strong vocabulary is very important to a child's ability to write and communicate. Providing your children extra support with this book would be very beneficial to them for their reading as well. When children find larger words in a text, they often skip it. Doing that can sometimes change the meaning of the text.
By providing exposure to more advanced vocabulary words, your child will be more successful in reading more advanced texts, they will comprehend easier and their own writing will improve. The standardized tests that are being given to children in schools have a writing component that is scored based on, in part to the vocabulary that is used. This extra support with vocabulary will help your child be more successful on those tests as well.
The Reading Lesson and additional items from it's creators are a great resource for homeschooling families, classroom teachers and any parent who wants to support their child's school success. The price of $124.95 is reasonable for a kit of this size. I definitely think it is deserving of the awards it has one.
Enter to Win
Thanks to the folks at The Reading Lesson, one lucky 5 Minutes for Mom reader will win a package from The Reading Lesson which includes:
A copy of The Reading Lesson; 20 easy lessons to teach your child to read
The Sounds of Letters DVD
The Storybook CD
The Writing Lesson CD
"Teach me Handwriting" ebook
A copy of the Verbal Math Lesson
Use the Rafflecopter form to enter this giveaway. New to Rafflecopter? Watch this 45-second video on how to enter!
a Rafflecopter giveaway
Jessica Streit is a freelance writer and author of The Debt Princess. She shares her struggles with debt and the road to living a royal life on less.