This post may contain affiliate links. Read my disclosure policy here.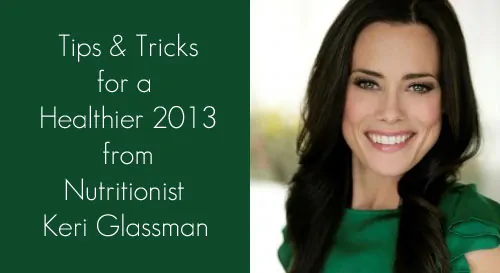 Did you make any resolutions or goals to get healthier in 2013? Do you feel like January is already moving too quickly and you're still not sure where to start or have the time to evaluate your options?
You're not the only one. According to a recent survey from Impulse and MSN, nearly 30 percent of people wanted to eat healthier last year, but couldn't find enough time to make a lasting change.
Well, good news… This year, in partnership with MSN for Windows 8, Nutritionist Keri Glassman offers easy tips and tricks to transform your habits into healthy ones.
Some of Keri's tips include:
Tech is your friend for staying healthy. Instead of sifting through countless websites and apps, head to MSN for Windows 8 to get health news and tips with one click (or touch).
Start fresh and ditch your old pantry food to make room for NEW healthier food.
Embrace your inner chef and get creative in the kitchen with fun new recipes.
Want to learn more? Check out the MSN blog post to see how MSN for Windows 8 at www.msn.com, and tips from Keri Glassman can help you and your readers improve your well-being and achieve a healthier lifestyle in 2013.
Cheers to a healthier New Year!