This post may contain affiliate links. Read my disclosure policy here.
My favorite thing in the world, even better than lounging on a beach or buying a fabulous pair of shoes, is capturing my sweet children in a photograph that reveals exactly who they were at that moment in their lives — and then getting to see those photos every day hanging on my wall. Honestly, it just makes me smile from the inside out every time I look at those images.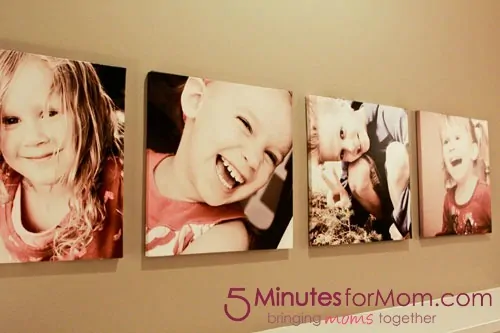 Canvas prints are such a gorgeous way to turn your photographs into works of art. I made the canvas grouping here two years ago from Canvas People and it still makes me happy every day as it decorates my living room. (And I receive compliments on it every time people see it.)
Stretched canvas prints can be very expensive — often over $200. But, with Canvas People and their incredibly affordable prices, canvas prints can be affordable! In fact, their prices are so unbelievably affordable you will wonder why you have not ordered any canvas prints.
Black Friday Sale EXTENDED for YOU
Since it is the holiday season and the perfect time to make sure your walls are covered in images that make YOU happy and the perfect time to give gifts to family and friends that will make THEM happy, I asked our good friends at Canvas People if they would do us a special favor and EXTEND their fabulous Black Friday Sale offer of 60% Off and FREE Shipping on your ENTIRE order. And they said YES! But hurry, this offer ends on MONDAY!
Get 60% Off Your Order + Free Shipping at Canvas People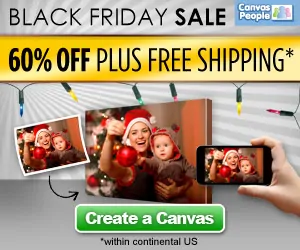 Right now, you can get 60% off your entire order at Canvas People. So hurry over NOW and stock up on these beautiful canvas prints!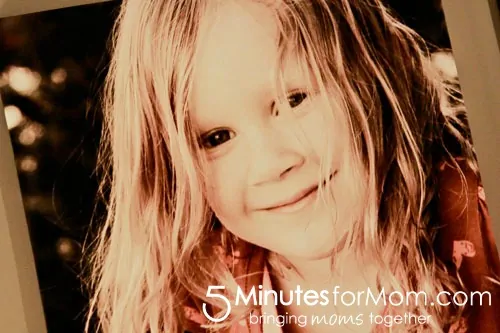 MORE Savings…
Canvas People has also given us discounts on three of their most popular sizes. Check out these great deals: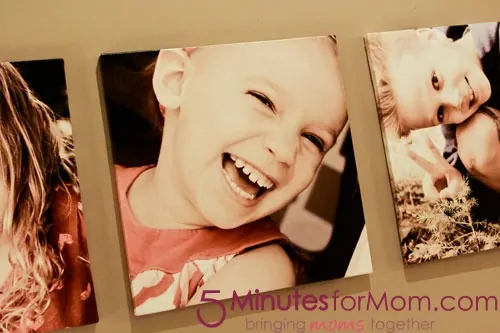 I love my canvas prints from Canvas People and canvases are such wonderful gifts to give for the holidays — so click over now and place your orders in time for Christmas. (Please note that we are affiliates with Canvas People — because we LOVE them!)
Okay — start shopping! And please let me know what sizes you order too. I am so excited for you to get your canvases!
P.S. Free shipping is only good within Continental USA. So sorry if you are Canadian. I know as Canadians we miss out on a lot of online shopping fun. Since I live near the border, I ship my US online purchases to a Mailboxes Etc. and then drive across and bring them back. So if you live near the border you can try that or send one to a family member or friend in the states. They can keep it as a Christmas gift, or you can get it from them.

Written by Janice Croze, co-founder of 5 Minutes for Mom.
Talk with me: @5minutesformom and Facebook.com/5minutesformom.
Please Note: This post contains affiliate links — and when you use our affiliate links, you help support 5 Minutes for Mom. THANKS!
If you found this post helpful, we would love it if you gave it a Stumble, Tweet, Pin, or Facebook Like. Thanks so much! We really appreciate your support of 5 Minutes for Mom.