This post may contain affiliate links. Read my disclosure policy here.
Before I blinked and looked at the calendar, it seemed Thanksgiving was knocking at our door. Now we are in the full swing of the Holiday Season — which means I will start working on some quick and easy holiday gift tags.  Since these are small I usually have my kids help to make them.
Remember in my last post we got a bit messy? Well we are at it again!
I believe messy fun is the best fun. Especially when creating with your kids they will be sure to want to join the fun.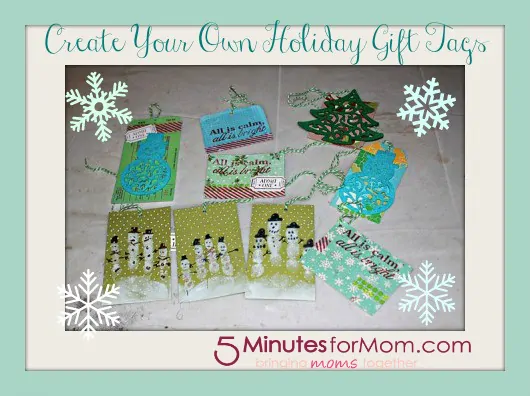 Material Needed
Card stock
Paint
Scraps of Patterned Paper
Small Sweet Hands
Sponge Brushes
Giggles (yes these are needed again)
Punch Hole
Twine
Stamps
Ink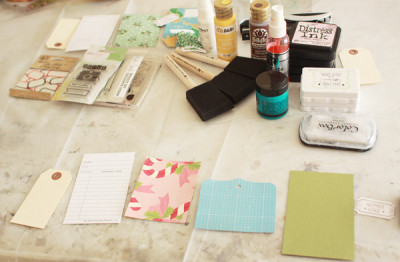 The first tags we created is one I have done each year as a tradition because not only is it super cute (I think) you can are able to see how much your "snowmen" have grown each year
To create these tags cut out a square from cardstock. I usually will use a 3 x 4 pieces. Have each child have their palm up while you or they could do it themselves but I find you get more giggles if you help them. Ink up only the four fingers leaving off the thumb. Then have them stamp on the cardstock to form the snowmen.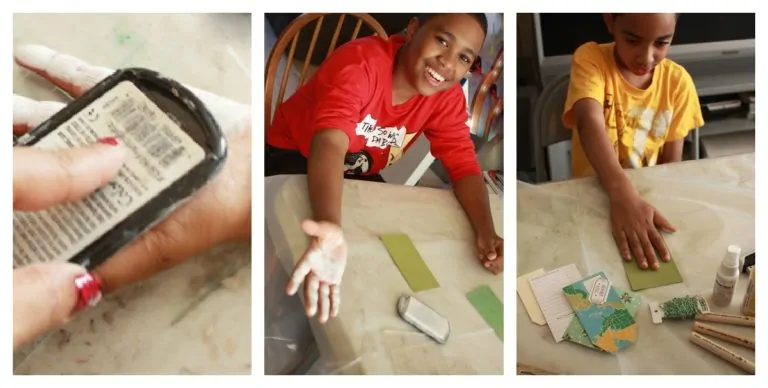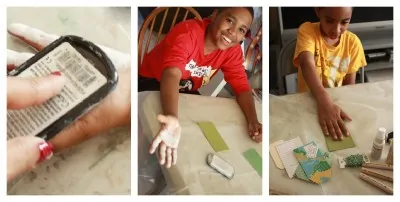 After they have stamped their hands let them go to town creating their snowman. I gave my boys the markers so they could create as they liked since they are older. I helped my little girl with hers.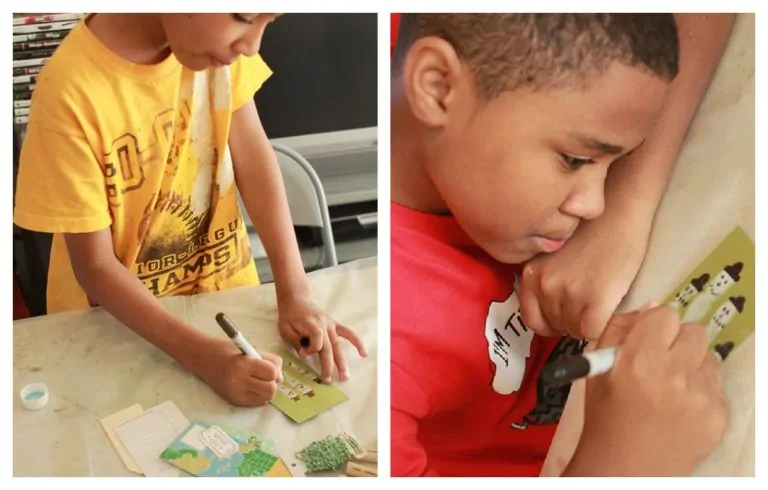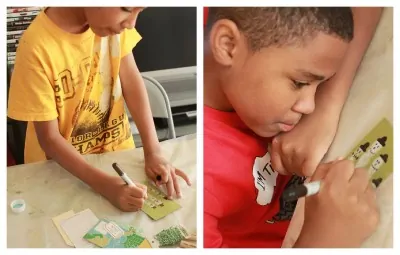 After they had created their snowmen, we used one of the stamps that we purchased from the dollar bin at the craft store. The stamp has a dots pattern to make it "snow" and they loved the turn out.
We set those tags to the side to let the ink dry and started to work on the other tags. We had some left over Felt Holiday pieces and used that to create another tag.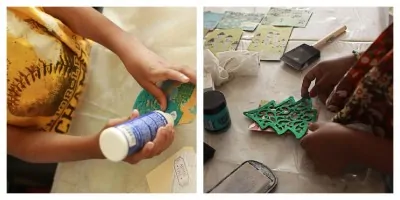 It's fun to see them put together pieces to make these tags and it makes it that much more special because they are hand made by them. Our Family loves to see a gift with one of these tags. It's as if they are getting a bonus little gift.
Here was my little girl working on a stamped tag. We used the sponge brushes (we bought 15 foam brushes for a dollar at the craft store) to use on the edges of each tag for an added element to the tag.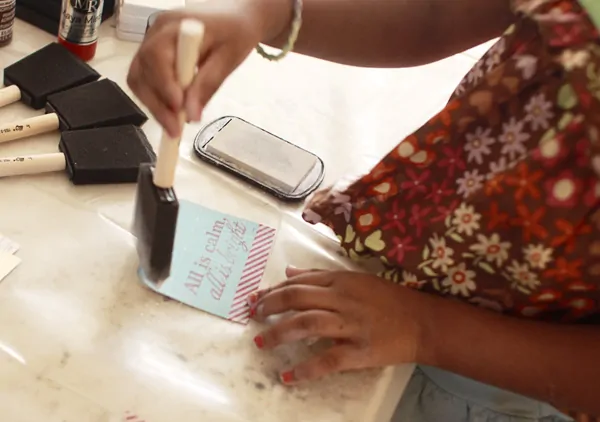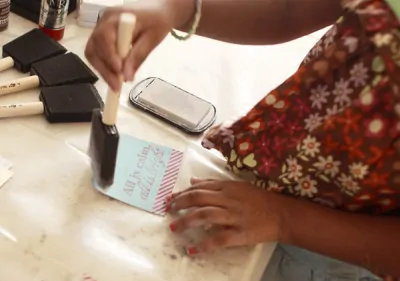 After finishing the tags I took my punch hole maker to make the holes to insert the twine for each of the tags. This was our first batch we created. We plan on making some more then weekend so we can be ready to add these when we have our gifts wrapped.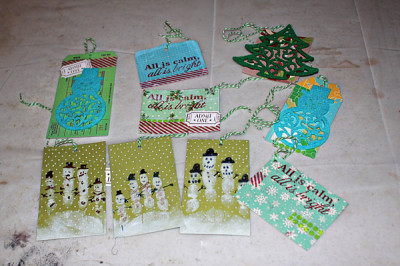 I hope you will give any of these tags a try with your kids and as always I would really love see what you might create.