This post may contain affiliate links. Read my disclosure policy here.
Can I admit something to you? Feeding my children can be the bane of my existence. My older child, who is now ten, was never a picky eater. But, ever since my daughter arrived on the scene five years ago, trying to get healthy food into her, while having a peaceful meal time, has been difficult to say the least.
But I have found a few (sneaky) tricks that help us all enjoy dinner time.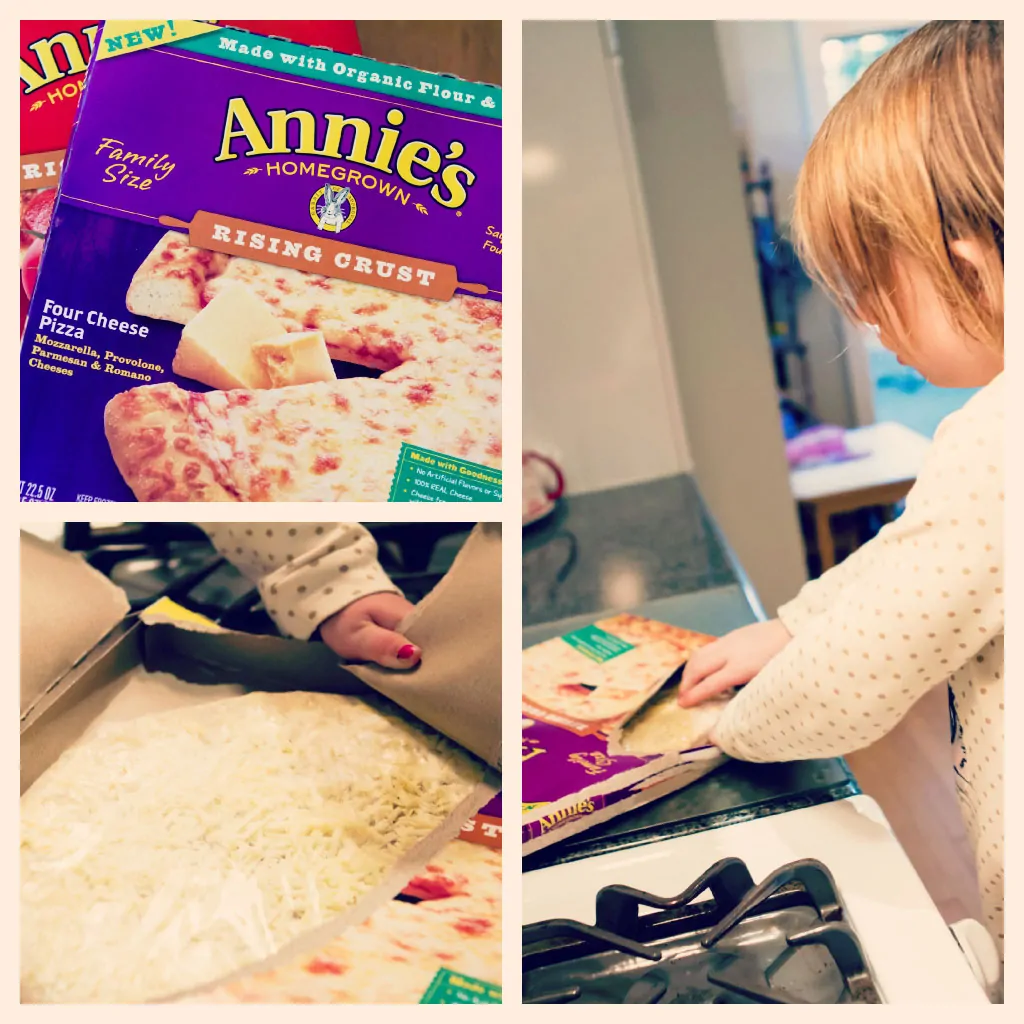 Hop on over to the Annie's website to read my tips for sneaking in those veggies on pizza night.
If you want to share the love, we would love it if you gave it a Stumble, Tweet, Pin, or Facebook Like. Thanks so much! We really appreciate your support of 5 Minutes for Mom.
Written by Janice Croze, co-founder of 5 Minutes for Mom.
We want to get to know you better — Tweet with us: @5minutesformom, find us on Facebook: Facebook.com/5minutesformom, or join our newsletter list.