This post may contain affiliate links. Read my disclosure policy here.
The essence of childhood is play.
The ability to step into an imaginary world and make believe is a gift we hold only for a few years until it disappears into the reality of grown-up reasoning.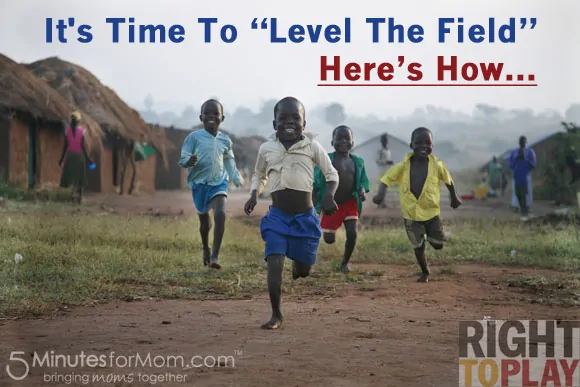 Watching my children play amazes me. Almost every sentence from my 7 year old starts with "Pretend we are…". They turn into unicorns, kittens, doctors and patients. They run wildly chasing each other in an all-out quest to tag each other.
I try to remember being able to find joy in simply running from one side of a room to the other, but I can't quite bring the memory clear enough to feel it. All I can muster are vague memories of being that age and playing the same games, but the magic of play has faded as the worries of life fill my mind.
But that's ok. I had my time to play. My childhood years were full of creative play, sports games and running free. I climbed in playgrounds, soared on swings and zipped down slides.
Like most children in North America, I had the chance to play.
We often think of the outrageous suffering of many children all over the world – the lack of clothes, shelter, food and medicine. But I know that I've often overlooked one of those children's most fundamental rights — the right to play.
As we reach out to help struggling children with food, shelter and medicine, we need to remember that to be a child means to be able to play.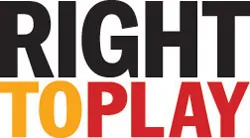 So I am thrilled to join the new "Level the Field" program with the fabulous organization, Right To Play.
Right To Play is a global organization that uses the transformative power of play – playing sports, playing games – to educate and empower children facing adversity.
They use sport and play to improve health, teach basic life skills, and develop peace and conflict resolution abilities for children and communities.
Through fun and educational games they're able to teach children about Malaria and HIV prevention. By including games into the treatment process, children are encouraged to come to health clinics to receive necessary medical treatments.
Level The Field Program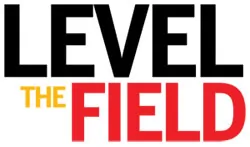 Over the next few months, I will be joining 5 other Parenting Bloggers and 6 Athletes to raise awareness for 6 different Right To Play projects in various countries.
Please visit their Facebook Page to learn more about the program.
On Facebook, Canadian Residents may enter for a chance to join a field trip and also vote for which field trip they'd like to join.
For US Residents, please visit the Facebook page and vote for one of the field trips that resonates most with you and that you'd like to see blogged about.
We really want to spread awareness about Right To Play and the important projects they're running throughout the world. To do so, we want to help them increase engagement on Facebook. Please click through and "Like" the page… also remember to add the page to your Interest Lists so that you continue to see updates.
The project we at 5 Minutes for Mom will be championing is:
We Promote HIV Education located in Rwanda.
We'll be partnering with the talented athlete: Rosie MacLennan.
You can learn more about the other five blogger projects on the Right To Play Facebook page.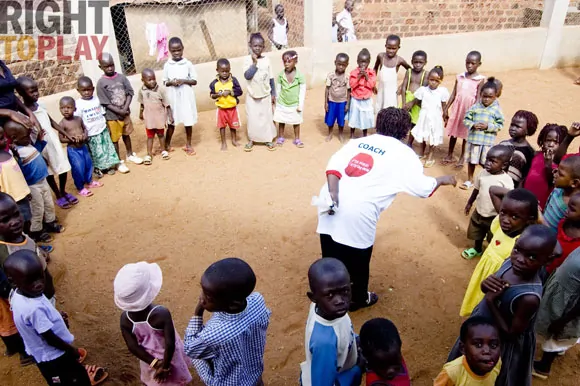 We are so excited to participate in the "Level the Field" program and we hope you'll help us spread the word.
What About You?
How much do you remember about playing as a child?
Have you heard of Right To Play?
Written by Susan Carraretto, co-founder of 5 Minutes for Mom
This campaign was made possible through funding received from the Canadian International Development Agency (CIDA)
The Level The Field campaign focuses on countries in the WAFA region (Liberia, Ghana, Benin, Rwanda and Mali) and raises awareness about the work Right To Play does in their communities.