This post may contain affiliate links. Read my disclosure policy here.
When I was expecting my oldest son, I wanted to be able to document everything and anything about his life. I wanted to be able to have a place where he would be able to refer back to remember his childhood as he got older.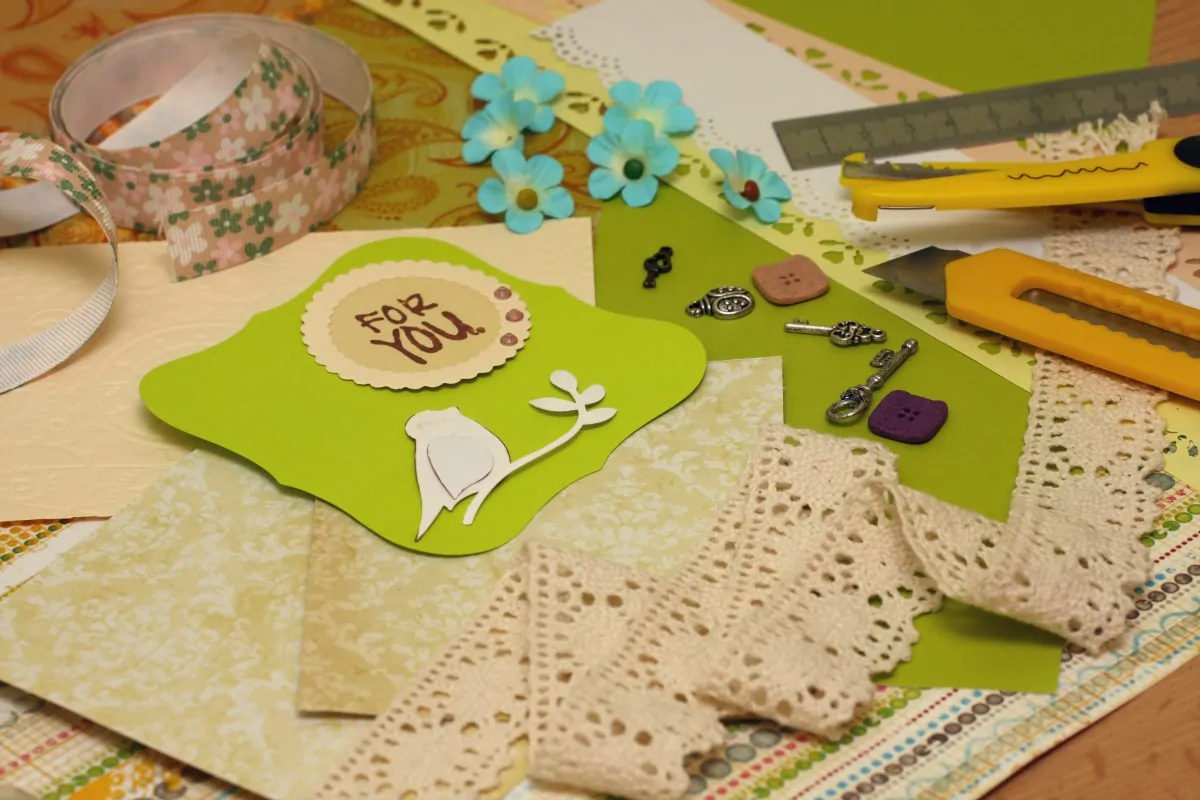 Wanting and knowing what to do was a bit overwhelming at first because I didn't know where to start. I remember seeing baby albums sold, but I wanted to be able to personalize what I made for my child.
I did end up buying a baby album for my son, but also discovered the craft store – talk about overwhelming! Today I want to share with you what you will need to start scrapbooking so you don't go through that same overwhelming feeling I did.
Basic Tools and Supplies for Scrapbooking
Paper Cutter
Scissors
Adhesive
Cardstock
Patterned paper
Embellishments
Another tip is purchasing a paper kit which will make it easier as you will have a collection that already is put together and coordinates. Most collections now include stickers that you can use for embellishments which also help you save you on what you spend. Also, check out my post for tips on how to make scrapbooking embellishments.
This is one just an example of what a paper kit might look like: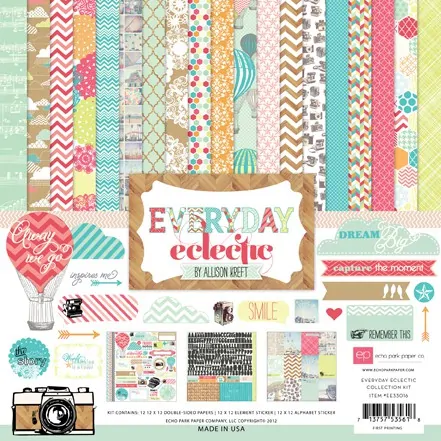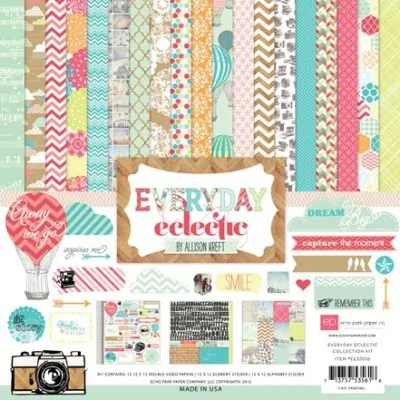 A few of my favorite companies that sell fun scrapbooking papers and supplies are: Studio Calico, American Crafts, and Echo Park.
Tips for Printing and Using Photos
If you want to scrapbook older pictures that are originals, I suggest scanning them and using those copies for scrapbooking. That way, if anything happens in the process of creating your layouts, you still have your originals and don't need to worry about not being able to duplicate those images again.
Also, look for deals on printing your digital photos, that way you can have a couple of batches printed at a discounted price. Just file them for later – sorting them by subject or date of the pictures – that way when you are ready to scrapbook, you have your pictures ready to go!
What's Next?
In my next "Scrapbooking Made Simple" post, I'll share ideas for easy page layouts using your new papers, kits, and scanned photos.
I hope if you have been thinking about scrapbooking this post will help you feel confident in giving it a try.
If there are any questions you would like to ask please feel free to leave comment and I'll see if I will be able to answer them on upcoming posts.
Pin it for Later