This post may contain affiliate links. Read my disclosure policy here.

I have learned so much from the great folks over at Stop and Shop. They really are committed to helping families out. I've been a devoted customer for many reasons: it's the closest store to me, I am absolutely addicted to the ease of the Scan It! system, and I've been generally pleased with the prices and selection.
But recently I visited another store in my area that I always considered to be the bargain place to shop. I hadn't been there in a while, because it's on the other side of town, but I used to go in every once in a while and stock up on some staples.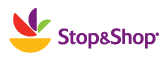 As I walked the aisles, I was shocked at how expensive everything seemed! I now believe Stop and Shop's promises about lowering prices with their Real Deals and other lower prices — I've seen it for myself!
If you have a Stop and Shop (or Giant) in your area, and haven't shopped there in a while, I invite you back to compare. You might be surprised!
And how is $50 as an enticement? We have one $50 giftcard to Stop and Shop and one for Giant. This contest is limited to U.S. shipping addresses.

Please indicate which store serves your area in each comment that you leave.
To enter this giveaway:
Leave a comment on this post. This giveaway is open to US shipping addresses only. Please indicate which store serves your area.
Either link back to our Mother's Day Giveaway 2009 post and include a "Mother's Day 2009 Giveaway" button in that post or on your sidebar or link to this post.
As always, non bloggers are welcome to participate. We understand you can't link, but please spread the word to your friends!
Additional entries can be earned by Subscribing to our Feed, Signing up for our Newsletter, or spreading the word via Facebook, Twitter, email, etc.
Please visit our Mother's Day Giveaway 2009 post and our site's Terms and Conditions of Use for a complete list of our contest and giveaway rules.