This post may contain affiliate links. Read my disclosure policy here.
One of the surprising things about starting to make healthier food choices is that it gets easier. Your tastes start to change and your body starts craving real food. In this guest post, Lisa shares her experience with becoming a healthy eater.
There was a version of me… not too long ago… that ate everything. Absolutely everything. Oh, how I loved food… and those days when junk food seemed to have no adverse affect on my health or weight.
One day, in an effort to shed my unwanted pregnancy pounds, I decided to become a vegetarian.  I stopped eating meat about three years ago, after my son was born, and allowed myself to have one "cheat food" – pepperoni pizza. Oh, that pepperoni pizza! I let myself eat it whenever I wanted. I ate it pretty much on a weekly basis, but slowly I didn't have a desire to eat pepperoni pizza as much, and my intake decreased. My tastes were changing, and I was ok with that.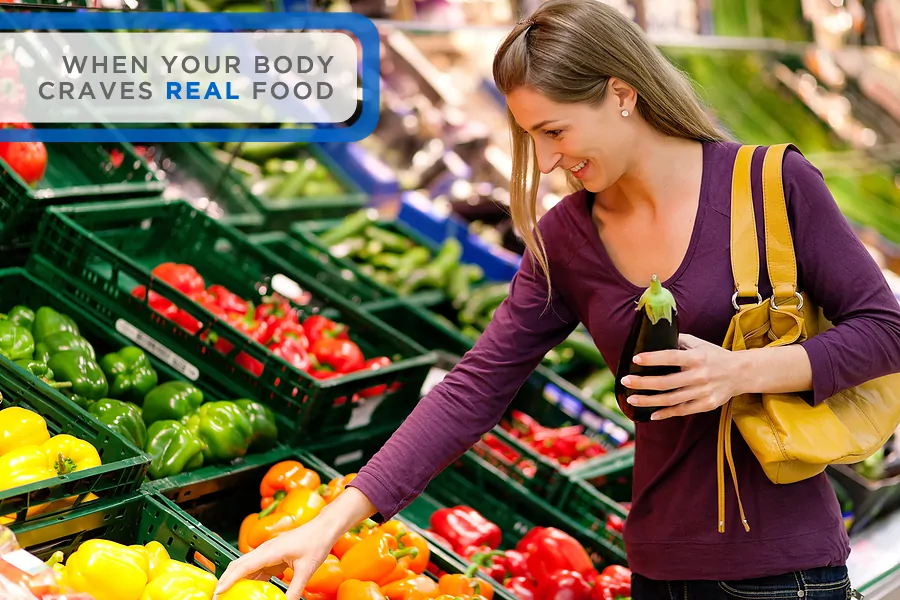 But, it was the day I decided to try "natural' peanut butter that truly changed my life. Well, it wasn't the day I tried it, so much as the next time I had "regular" peanut butter. I tasted things in that regular peanut butter that I have never tasted before. It tasted like chemicals, not food. I couldn't believe I had eaten regular peanut butter for so long without ever noticing.
Since then, I've been making more of an attempt to eat more real foods. You know – the foods that nature created for us to eat. Real fruits, real veggies, real beans, real grains. I started eating things that came from a tree instead of a box.

But I didn't realize what I was doing to myself. Slowly, ever-so-slowly, I was un-poisioning myself. I was teaching my body what real food tasted like. And, I started to become a quite picky eater. The things I used to love started to taste less and less like food. There was a growing list of foods I could barely force myself to eat.
Those pre-packaged rice sides became inedible – they tasted like I had poured a packet of dirt over some rice.
Ramen noodles went from bad to worse.
Boxed macaroni & cheese? I can't believe my body used to process this stuff as food.
Pizza rolls? Oh, they still sound yummy… but they taste nothing like pizza, sauce, cheese, or anything. I don't know what these are supposed to taste like, but it sure ain't pizza.
Lays potato chips? They taste like they've been sprayed with Windex. A LOT of Windex.
Everything tastes like processed junk, and I have no choice but to learn how to make my own food from scratch. I had never imagined I'd turn into this quasi natural food advocate, but It's certainly something I am fully embracing. But, I still have my "cheat foods" – Doritos, Diet Coke, and others. I will stop eating whenever I decide to. Or whenever they start tasting like crap. Whichever comes first.
What about you? As you get older, do you find your food choices changing? Is your body speaking to you about what you are putting in it?
Lisa Brown is the proud mother of a 3-year-old Phoenix and 9-month-old Ariana. In addition to being a vegetarian, she's also a stay-at-home-mom, breastfeeding advocate, cloth-diaper lover, and a loving wife. She spends her little bit of free time blogging at It Keeps Getting Better. We first published a version of this post in 2012, but we wanted to share it with you again.
Pin it for Later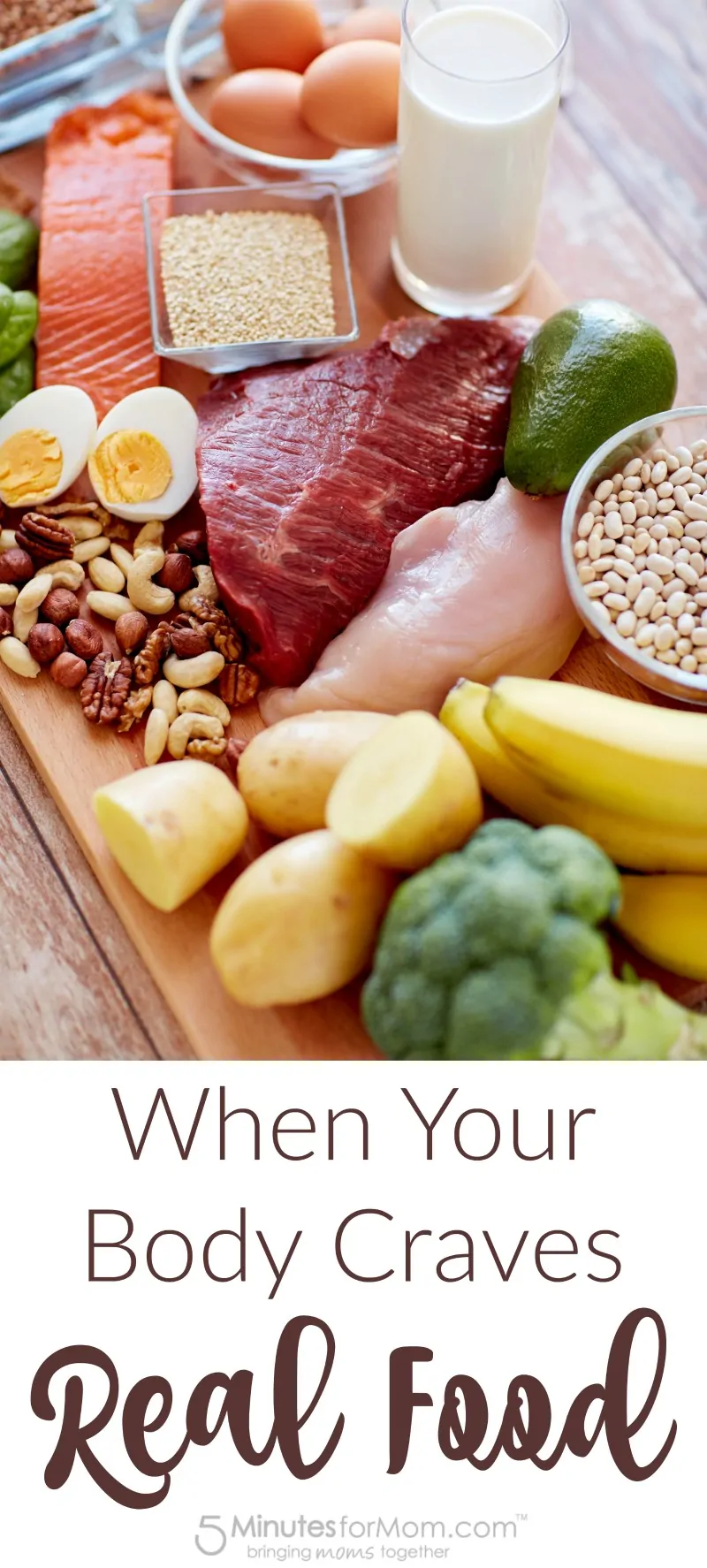 Find Healthy Recipes
Here are a few of our favorite tips and recipes for eating healthy…
Also be sure to follow our Healthy Food Ideas Pinterest Board.