This post may contain affiliate links. Read my disclosure policy here.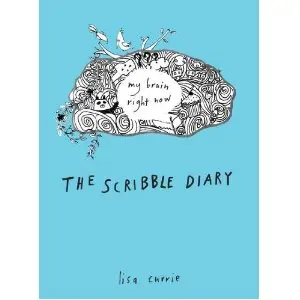 My eight-year-old son had talked a lot about wanting to keep a diary. I thought that was a great idea, so I gave him a notebook as he requested, but he didn't use it a whole lot. I'm still hoping to tap into that desire, because as I writer I know how therapeutic and inspiring and cathartic writing can be.
With two creative and artistic kids, I definitely thought that The Scribble Diary: My Brain Right Now by Lisa Currie could help them entertain themselves as they examine their days. This is a book that is a twist on a traditional diary — designed for all ages to be able to use.
Each two-page spread has a place to record events and feelings in a creative way, either writing or scribbling. Honestly, when I first looked at it, I wasn't sure how it would really work in a practical way.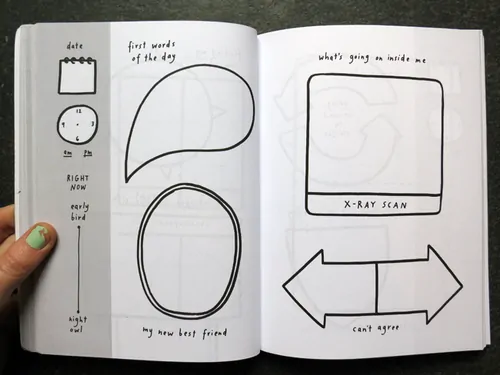 But my son LOVED it. He has used it consistently for the last week, even doing more than one entry during a day when he was feeling inspired. I even picked it up and left my own entry for him to discover.
So whether you want to encourage your child or teen to record their lives, or give them a creative activity for the summer or a long road trip, or create a fun family book, The Scribble Diary: My Brain Right Now is a unique way to do that.
We have TWO copies to give away today. Just leave a comment, and we'll announce the winner in our 5 Minutes for Books column right here on June 4.
The winner of I Never Promised You a Goodie Bag is #46 Lori D.