This post may contain affiliate links. Read my disclosure policy here.
Hey guys! Jennifer here–
Friday is THE day when Marvel's The Avengers hits the big screen. I was one of the lucky ones and got to see it early and I am SO glad that I did. We're big superhero fans in our house anyway, so I was extremely excited and giddy for the movie start.
It was amazing at the energy that was in the movie theater. As the Avengers logo sprawled across the screen, everyone (including myself) let out a whoop and yell for the Avengers team!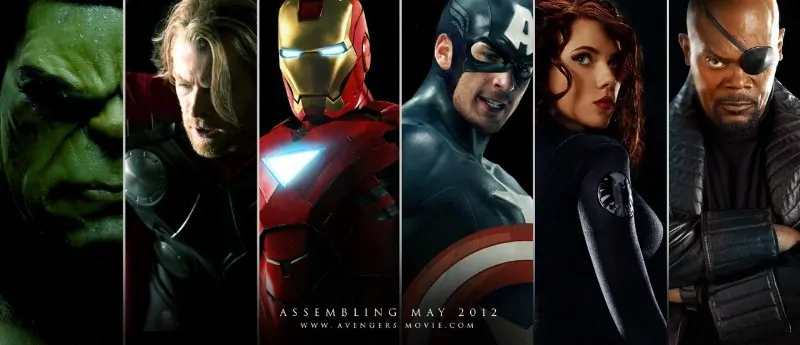 From the very beginning of the movie until THE very end, I was on the edge of my seat. There is so much action packed into each and every scene. You can't help but cheer them on as they fight the evil brother of Thor — Loki.
While watching this movie, I began to realize just how much of a family movie this is. This movie is not just about superheroes and villains — no — this movie has a bigger story than that behind it.
For me, this movie teaches us as families that no matter what our differences are we have to learn to work together as a team. For instance, in the movie you have very different personality types:
Iron Man — Your classic playboy who reminds you of the annoying family member who KNOWS he is always right and everyone is wrong. It's gonna be his way or no way.
Captain America — He reminds me of the relative that always tries to find the good in everything. He wants so badly to keep the peace.
Thor- Thor reminds me of the relative that takes his family issues very seriously. Whatever wrong has been committed MUST be paid for!
HULK- Hulk reminds me of the family member that has the anger issues. One little word wrong and, well, he's gonna be the family member that loses his cool!
Black Widow and Hawkeye- These two remind me of the brother and sister who will fight to the death to save the other one from going down the wrong path.
They all have their differences, each one unique in their own way, and yet, they have to learn — like all families do — how to be unique and yet still work together and learn to be respectful of the other one.
Marvel's The Avengers opens in theaters everywhere on Friday, May 4th.
I urge you to take your family to go see it. Here is one of my favorite movie clips!
Written by 5 Minutes for Mom Advertising and Communications Contact, Jennifer. You can find her sharing her thoughts at her own blog Jen's Journey. Connect with her on Facebook and Twitter.