This post may contain affiliate links. Read my disclosure policy here.
Nnothing says party quite like a spread of finger foods. When we're partying it up at home we love having a good variety of food on the table that can be eaten in small portions.
One of my favorites is an appetizer that takes ordinary oyster crackers to the next level. A variety of spices and flavors will perk up this ordinary cracker and leave everyone craving for more!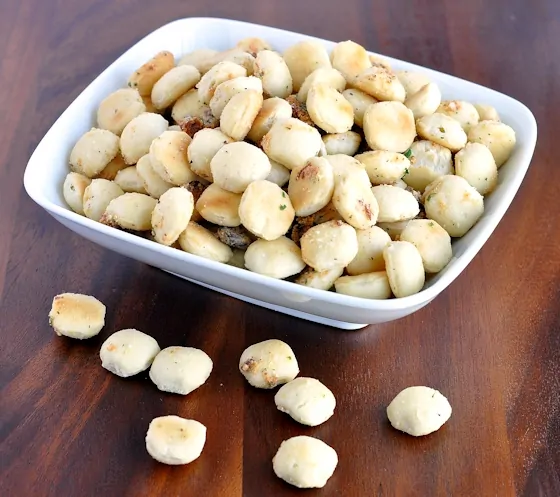 How you flavor your crackers is completely up to you with endless possibilities. Me personally? I love Parmesan, Bacon, Ranch with a nice dose of garlic thrown in. The best part … you can make these for any size crowd without costing a fortune.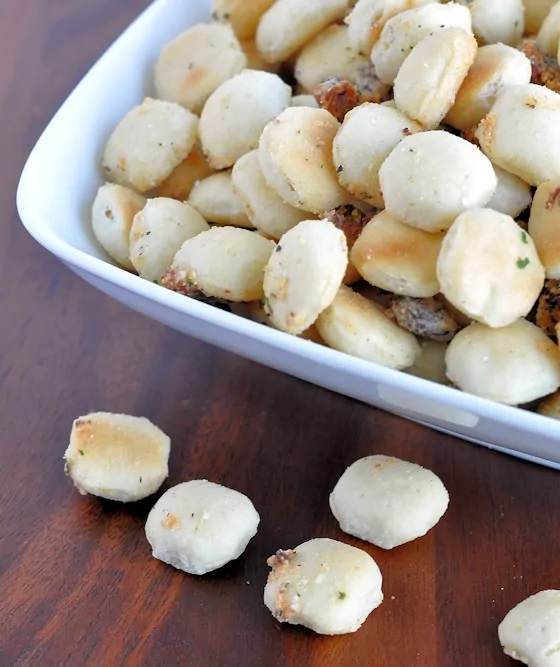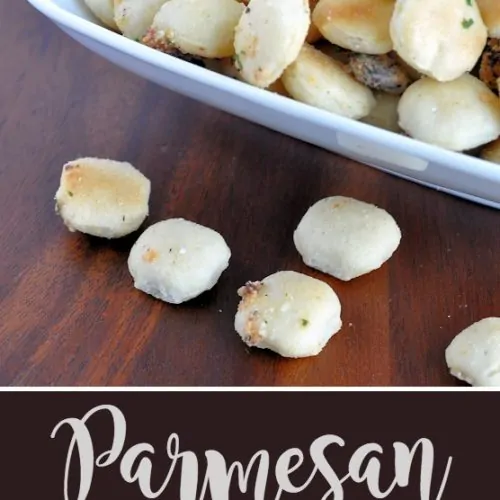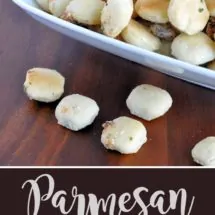 Ingredients
1/4 cup canola oil
1 oz pack of dry ranch dressing
1/3 cup fully-cooked crumbled bacon
1/4 cup grated Parmesan cheese
4 cups oyster crackers
1 teaspoon garlic salt
fresh ground black pepper
Instructions
Preheat oven to 300 degrees F.

In a small bowl, whisk together the oil, ranch dressing, bacon and cheese.

In a large bag, toss together the crackers and ranch mixture until well coated.

Spread the crackers in a single layer on a baking sheet and sprinkle with garlic salt and a bit of black pepper.

Bake 15 minutes, stirring the crackers every 5 minutes.

Serve warm.
Need more party food inspiration?
We've got you covered with some sweet and savory recipes. Each recipe can be cut in half to enjoy while you're blog hopping from home or double them up to serve the ultimate party crowd.
Pin it for Later