This post may contain affiliate links. Read my disclosure policy here.
It is the question everyone is asking…
"What does the Inauguration mean to you?"

And probably for every passionate reply about hope and change, there is a disinterested shrug or a cynical retort.
But we like to focus on the positive here.
While our political views may range even among the editors and writers here at 5 Minutes for Mom, (and I can only imagine how varied the views must be within our readership!) I am sure that we all hope the United States can move forward, unified and with hope for a more peaceful and prosperous future.
"Will he take away all the guns…"
Tonight, I said to Jackson, "Tomorrow, Barack Obama will become the 44th President of the United States."
My seven-year-old son looked up at me, and said with his voice cracking, "Will he take away all the guns — not the ones for decoration, but the ones for killing?"

"Oh, sweetie," I didn't know what to say, "He can't do that."

Everyone has different issues they wish an administration could fix.
Some may be reasonable, attainable goals that can be achieved through political means.
And some may be as unrealistic as a seven year old's dream that there would be no weapons available for criminals to kill innocent people, or for distraught and angry youth to gun down children and teachers at school.
Family Life…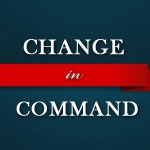 A site called Change in Command recently asked me to write about how the Inauguration might impact family life.
I was honored to add my voice to the incredible panel writing on a vast array of issues such as foreign policy, the environment, religion, and more, and to
share my thoughts on the impact of Obama's Presidency on family life.
Here is an excerpt from my post on Family at Change In Command:
"…Family life is bigger than an administration. It is shaped over generations and varies from country to country, city to city, and house to house.

But Barack Obama represents perseverance, determination and hope. He is a symbol of realizing the impossible.

Regardless of political opinions, we can look at his humble beginnings and see the sacrifices and commitment of family. He triumphed and changed the world because of family members coming together to raise a child.

Right now, families all over the world are dealing with the consequences of war and economic crisis. There are no quick and painless solutions to the challenges the new administration meets.

But there is hope. And we can bring that hope into our homes. We can teach our children that the world is changing. What was unimaginable just a few decades ago has happened…"

–Please click over to Change in Command to read my full post and leave your thoughts.
You can view all the issues at http://changeincommand.com/issues.
And they have now opened up a new version of the site Change In Command asking readers to answer the question, "What does this inauguration mean to you?" So you can click over and add your point of view to the growing discussion.
What are YOU writing?
What does this Inauguration mean to you?
What are your thoughts as you watch the change in command of the United States?

If you are blogging about the Inauguration, make sure you LINK UP here.
Also, don't miss the chance to read what other bloggers are writing about their perspective on this historical day. Click here to get to the links.
And, of course, please share with us here in the comments your thoughts about the days ahead with the Obama administration.
(Please keep your comments respectful. We reserve the right to remove offensive comments.)
God Bless!
Written by 5 Minutes for Mom Co-Founder Janice Croze
Have you subscribed to our 5 Minutes for Mom RSS Feed and our
Giveaways RSS Feed?
Are you on Twitter? Follow us and let's tweet.