This post may contain affiliate links. Read my disclosure policy here.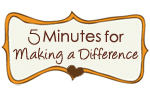 For many, taking part in Operation Christmas Child is a Christmas tradition. Many families spend an afternoon together picking out toys to fill a shoebox for a child in need. It is such a wonderful ministry of Samaritan's Purse.
A couple of years ago, I had the true pleasure of volunteering at the Operation Christmas Child processing center in Denver, Colorado. It was such a blessing to give of myself in that way.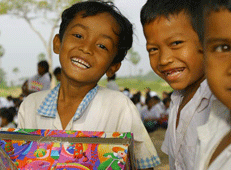 This Christmas, as a part of 5 Minutes for Making a Difference, we wanted to ask for your help.
One of our readers, Rebecca, has a church/ministry in Mexico that was given the opportunity to participate on the receiving end of Operation Christmas Child.
Here's where you come in – Her church ministry needs $250.00 to be able to distribute shoeboxes to the 500 children of their village and the 2 smaller villages nearby.
She has written a post on her Ministry Blog that explains the need a bit more in depth.
We understand that times are hard this Christmas. We are all feeling the pinch. There seem to be so many more in need this holiday season.
For those that are able to or called to help fill this need, we thank you.
If you just don't have the money to spare, we thank you for taking the time to read her post, sharing it with friends and keeping the need in your prayers.
Please visit Samaritan's Purse for more information on Operation Christmas Child.