This post may contain affiliate links. Read my disclosure policy here.
We are really down to the wire now, right? And if you're like me (say you are like me — please!), you haven't finished all of your shopping. I'm almost done — mostly finished — and I think I know what I'm going to buy for those who I haven't bought for yet, but I do still have a few things to purchase.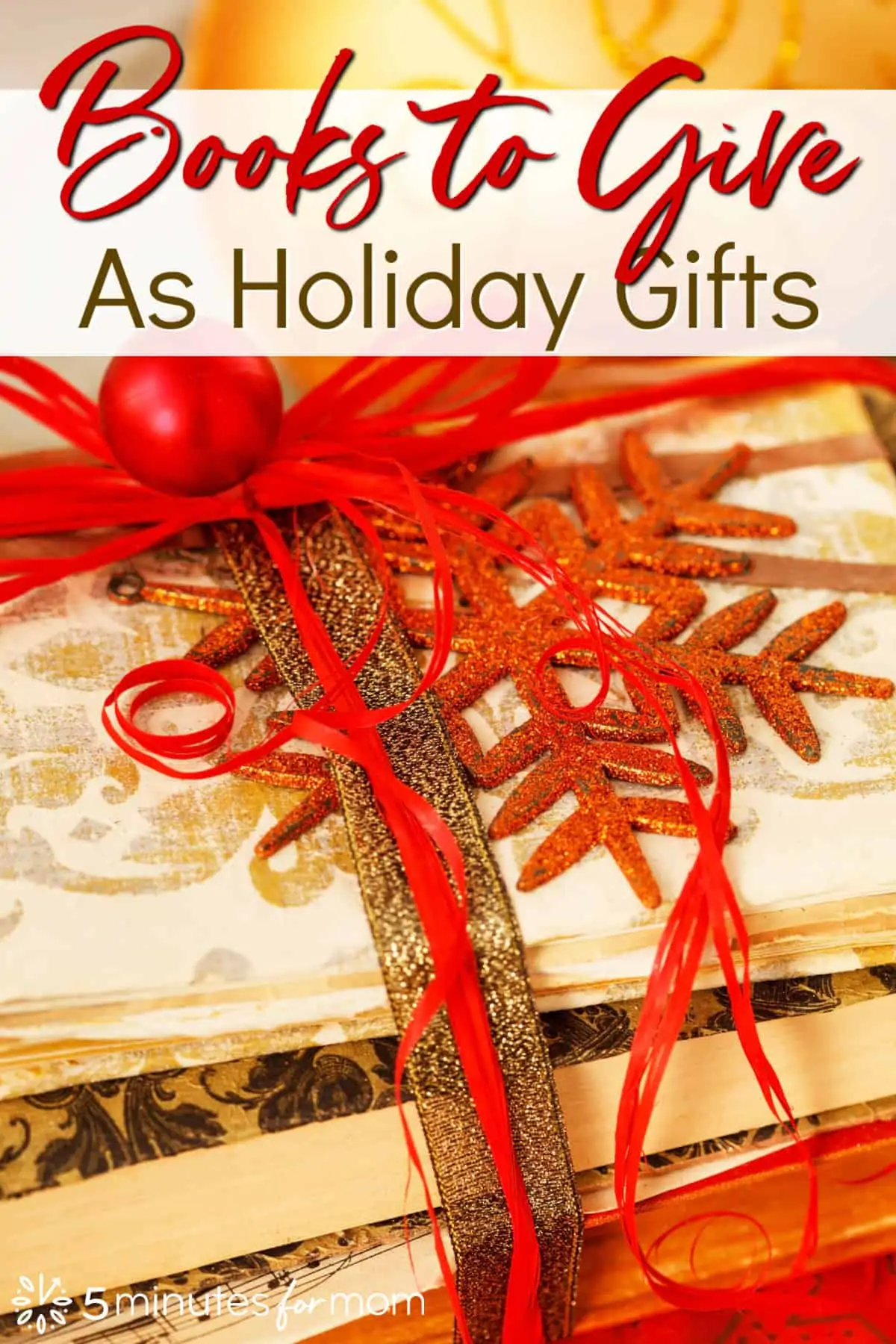 We've been talking over at 5 Minutes for Books about buying books for Christmas (big surprise, eh?). One reason is to support authors and publishing houses in this economic crisis. Just like other industries, they've been hit. I wrote more about this in the Book-industry Bail Out post.
The reviewing team also compiled some gift suggestions in 5 Minutes for Books Recommends, but beyond that, you can simply visit 5 Minutes for Books and search by category in the right sidebar. Need a book for a ten-year-old niece? Check out the children's books for ages 9 – 12. What about a book for your sweet Christian aunt? Check out the Christian category (for fiction and non-fiction reviews), or perhaps Women's Interest.
So, stop in a bookstore and browse (armed with our recommendations) or hop online and grab it from Amazon.
Whether someone is a confirmed booklover or not, there is something to be found in a bookstore for almost everyone, and if not — at least I get to spend time in the Christmas rush at my favorite place: in a shop filled with books, or browsing my favorite online bookstore.
So, have you bought any books this Christmas?
Find More Christmas Gift Ideas
Be sure to check out each of our gift guides…