This post may contain affiliate links. Read my disclosure policy here.
I've been on one p&o cruises and let me tell you, I cannot wait to go on another!  Is it wrong of me to be totally jealous of my daughter who is going on her first one with her father?  I will freely admit that I am!  Love her dearly, but, I want to steal that vacation!  I'm almost tempted to say the heck with it, pull out the credit card and book a last minute one! Or…..  I can take a chance and win a free cruise getaway from LastMinuteCruises.com.
I guess I can share and put you all in the loop as well! Can't be too selfish, right?  All you have to do is visit the Last Minute Cruises Facebook page, help them find the hottest destinations for cruising this Spring and you can also be given the chance to win!
Just by visiting their site, you can save up to 75% off your vacation.  I'm loving that type of deal!  As a single parent, I'm all about saving as much as I can and having fun at the same time.  The cruise I went on, we went to the West Caribbean.   Our ports were, Ocho Rios Jamaica, Labadee, Haiti, Grand Cayman and Cozumel.  Take a look at the image below for all the possible ports in the Caribbean!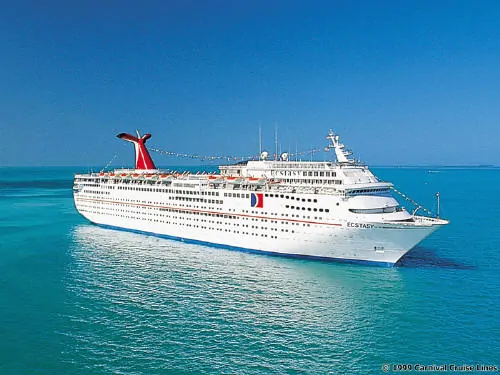 Do your research to see which one has the ports you want to visit the most.  My next one, I definitely want to visit Belize!
They also have packages geared towards what you may be looking for.  They have Cruise Deals for New Discount Signups, 55+ Discounts, EMT and Firefighter Discounts, Military, Singles and much more.  They have four night cruises starting as low as $219 out of Miami with a stop in Key West and Cozumel and 1 day at sea.  With as much as the boats have for their passengers to do?  You will be amazed at how fast the time will fly!
Have you gone on a cruise before?  Where were your favorite stops? 
This is part of a promotional campaign from Lastminutecruises.com. All opinions are our own.