This post may contain affiliate links. Read my disclosure policy here.
When we had our home built 15 years ago, I was ecstatic about everything. The new carpets, the way the furniture looked, the extra bedrooms. I loved hanging pictures anywhere I wanted. My home was one big blank canvas. Fast forward to today, and our home is well…not to put to fine a point on it…our home is lived in. We've got the scuffed baseboards. The hand print stains on the walls.The seen-better-days furniture.
You know how it goes. You learn to live with your home. It becomes a slightly messy, lived-in type of place. And that's OK. You can live with it. But, from time to time, you'll get a wild hair and want to redecorate a room or two. You'll breath in and out. Wondering how you will pay for this much-needed home improvement project.
You'll probably head to the internet. Do a google search or three. When you search, save yourself some time and key in "Brylane Home" to your search engine. You can thank me later.
BrylaneHome® is a home and lifestyles brand. This site is part of the Redcats' OneStopPlus Group. Of interest to those in the market for sprucing up their home is their new Scenario® home collection. This new collection makes it easy and affordable for those living on a budget to give their home a new look.
Many in the home decorating field say that light, bright, and spacious is what makes a room inviting. If you redecorate a room, you don't need to spend a ton of money to create a new look. Also, giving your home a makeover can be done without replacing the furniture. In fact, BrylaneHome give some tips for redecorating by:
hanging light color window treatments
adding light color throw rugs and decorative pillows
removing extra clutter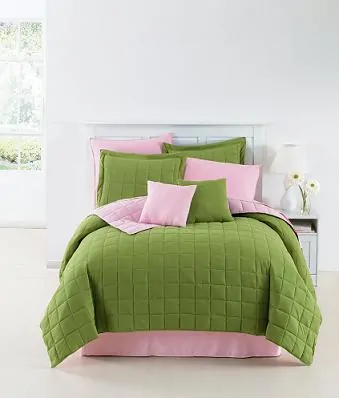 I would agree with the clutter. Two years ago my house could have been a second cousin to the homes on Hoarders. Purging, consigning, and donating have left my home rather clutter free. Not every room, but the family room is looking much better since I relocated the toys to the basement. It's a miracle…when you can actually see the floor!
BrylaneHome® has added a broader range of color options to its Scenario® home collection:
items that match existing home décor
new product assortments that provide everything needed to create an eye-catching look for any room in your house
varied comforters, extra deep sheet sets, window treatments, and luxurious cotton towels
the exclusive BrylaneHome® Scenario® collection can help brighten your home and give it that special touch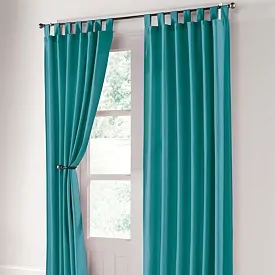 Here are some highlights of BrylaneHome:
In fact in the words of BrylaneHome:
Because of the difficult economy, today's consumer is more conscious than ever about how they spend their hard-earned money. That is why the BrylaneHome® team expanded its Scenario® collection, further developing an affordable product line that will help families enhance the comfort of their home and give it a "new" look for the upcoming spring season. —  David Milgrom, Vice President/General Brand Manager for BrylaneHome®

And you'll want to know about this discount! To promote its Scenario® collection, BrylaneHome® is offering customers 25% off their entire order from now until 3/31/12 with coupon code BHSCEN12. Check out the Scenario® home collection at BrylaneHome.com and order anytime 24/7.
If you'd like to learn more about BrylaneHome, don't forget to:
I was compensated to write this post for 5 Minutes 4 Mom. The views expressed in this post are my own. I follow the tenets of Blog With Integrity.
Jill Berry @MusingsfromMe is a writer who stays at home or a SAHM who writes…it depends on the day and her mood. While playing a writer on the internet, Jill has the gray hair AND blogposts from raising a kid, a preteen, and a teen. When not blogging at Musings from Me, Jill seizes family time whenever she can…dinner as a family, movie night, marathon family game sessions, traveling…you name it she wants to do it.
While by no means an expert on kids, parenting, or being a mom, Jill shares her expertise and knowledge on several national, such as, TypeAParent, Technorati Women's Channel, and AboutOne's blog as well as a couple of hyperlocal sites, The Baltimore Examiner, The DC Moms, and the Ellicott City Patch.