This post may contain affiliate links. Read my disclosure policy here.
Without exaggeration, Billy The Kid is THE coolest person I've ever met!
Now you may be thinking, "Well, Susan doesn't get out much."
But, watch the MSN documentary videos below and you'll understand why I am heartbroken that Billy The Kid won't be sitting in the office chair next to me for much longer.
She is a rockstar. And she needs to be out there… making music, changing the world. As much as we'd love to keep her here, an e-commerce cage is no place for a rock 'n' roll songbird. Thankfully, Billy is still going to work with us — virtually though — helping promote our businesses with her social media finesse.
So I'll have to adore her from afar with the rest of the world.
As her producer Raine Maida (from Our Lady Peace) says,
"There's an interesting juxtaposition from the way she looks and all the ink she has… I heard her solo stuff and it really struck me. Really melancholic and beautiful, you look at her and you listen to her music and obviously there's a lot there."
Her beauty is in her contrasts.
Billy left home at age twelve, but not in an irresponsible, rebellious, self-destructive way. She stayed with friends and chose safe places to live. Even in half-way houses, group homes and foster families, she yearned for a positive environment and didn't stop until she found one.
In the MSN documentary she explains,
"There's something in me that if I'm not totally happy with my situation, I'm not afraid to find a better way or a new path and open up the door and just walk out. And make life awesome again."
She played in punk-rock bands at night clubs when she was only 15 but, instead of letting it destroy her mind and body with a drugged out, crazy rock and roll life, it somehow added to her old-soul a maturity that contrasts with her cute "Skate Kid" look.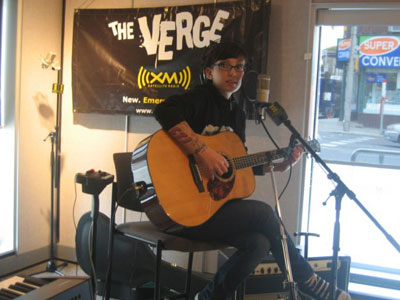 Her arms are covered in tattoos but, when you look closely, they say things like "Give Back" and "Forgive".
She dates one of the most sought after drummers in the music business — but he is the sweetest, most gentle man I've ever heard of.
Billy ran away from her parents when she was still a preteen but later reconciled with them and rediscovered two gifted adults with strengths and weaknesses of their own. That same house she left at twelve became a resting place at twenty-six as she took this short break from her life on the road.
You might think for a moment that you could size up a tattooed, guitar-toting, song-writing runaway, but Billy doesn't fit those stereotypes.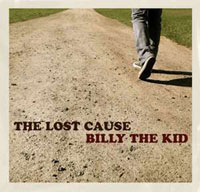 She's not a resentful, angry rocker — she's all about forgiveness. She perseveres through each of life's unfair blows. With sincere optimism, this passionate vegan lives to make the world a better place. Whether she's quietly doing her part to save a cow's life or singing a song that will touch a soul, Billy The Kid is changing the world.
Buy her CD here or get it from iTunes. And then tell all your friends.