This post may contain affiliate links. Read my disclosure policy here.
My family loves to see a movie each Christmas, whether it's on Christmas Day or the day after Christmas, and this year I'm taking my family to see Steven Spielberg's War Horse. Yes, I've seen the movie twice already myself, but I am eager to share it with my family, and I know that it's one that my kids, my husband, and my in laws will all enjoy (and sometimes it's hard to find a movie for everyone!).
I've been hinting around about my trip to New York City with Disney/Dreamworks and the incredible experience that I had attending the Red Carpet Premiere of War Horse, but now I'm finally able to share details about the movie, since it's coming out this weekend!
War Horse Synopsis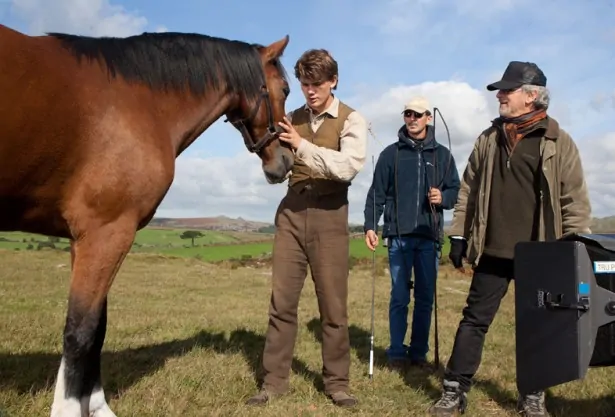 "From director Steven Spielberg comes "War Horse," an epic adventure for audiences of all ages. Set against a sweeping canvas of rural England and Europe during the First World War, "War Horse" begins with the remarkable friendship between a horse named Joey and a young man called Albert, who tames and trains him. When they are forcefully parted, the film follows the extraordinary journey of the horse as he moves through the war, changing and inspiring the lives of all those he meets — British cavalry, German soldiers, and a French farmer and his granddaughter — before the story reaches its emotional climax in the heart of No Man's Land.

The First World War is experienced through the journey of this horse—an odyssey of joy and sorrow, passionate friendship and high adventure. "War Horse" is one of the great stories of friendship and war— a successful book, it was turned into a hugely successful international theatrical hit that is arriving on Broadway next year. It now comes to screen in an epic adaptation by one of the great directors in film history."
What I thought about War Horse
War Horse is an emotionally-charged war movie that is more about relationships than it is about fighting. I was impressed that Steven Spielberg left out the gory details of war and made an impactful war movie that I can let my kids watch.
Note: My children are older (from 15 to 6 1/2) and I know what they can handle and appreciate/understand. The movie IS rated PG-13 for war-related violence. However, it is clean of bad language and sexual scenes, and the war violence is portrayed very tastefully in my opinion. Obviously, all children/families are going to have different levels of tolerance and it's up to each parent to decide what their children are ready for.
The story starts out by introducing the two main characters: Joey, the horse, and his owner, Albert Narracott, played by newcomer Jeremy Irvine. As Emily Watson mentioned in our interview with her, the movie is filmed in the county of Devon, in southwest England – a place that Emily, who plays Albert's mother, Rose Narracott, proclaims is the most beautiful part of England. The scenery (as well as the cinematography  – something I notice more since my husband does video) is spectacular. I would watch the movie over and over again simply for the beautiful scenery. This is definitely a movie that is enhanced by the big screen.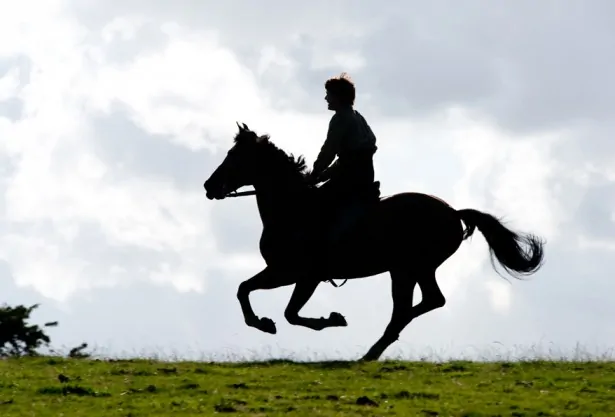 The story follows Joey from Albert's farm to the battlefields of World War I, with a few stops along the way. Joey's spirit touches soldiers and civilians from England to Germany to France. The ending certainly had the majority of the movie-goers wiping at tears, so bringing some tissues is recommended.
War Horse opens in theaters December 25, 2011
The final analysis? I highly recommend seeing War Horse in the theaters this holiday.
Written by 5 Minutes for Mom managing editor, Lolli. You can find me blogging at Better in Bulk and tweeting at @1momof5.
Disclosure: Disney/Dreamworks sent me to New York City to attend the world premiere of War Horse. I am eternally grateful that I was able to go on this trip. It was both an adventure and a deeply moving experience. All thoughts and opinions are my own, and I did not receive any monetary compensation for the time I took to go to New York or write these posts.