This post may contain affiliate links. Read my disclosure policy here.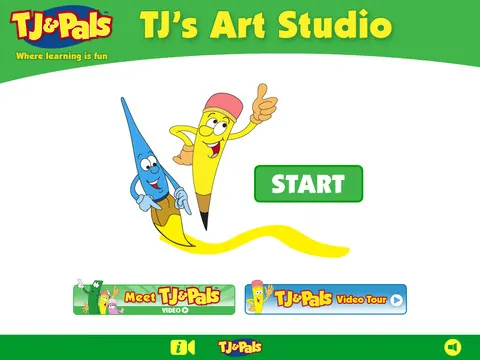 Hey guys! We just wanted to take a minute and tell you about TJ and Pals special freebie that they have going on for the next two days. TJ's Art Studio is one of the most popular apps that TJ and Pals has available. They are giving it away free today and tomorrow!
Using animated characters from TJ & PALS – a pencil named TJ, a paintbrush named DABNEY, a color marker from the KOKI MARKERS, and an eraser named BUTCH – together with a fantastic choice of other creative tools, kids can have a great time letting their imagination run free!
About the Game:
TJ'S ART STUDIO includes five videos to watch and learn from!

Other TJ's Art Studio creative tools include:

– Loads of fun stickers – including TJ and all of his Pals

– A choice of color or scenic backgrounds

– A great selection of creative shapes

– Bright, bold letters and numbers

– A unique, easy-to-use, enlarge, move, and rotate tool

– An updateable photo and art album/archive

– A color palette – filled with kid's favorite colors
Be sure and share with everyone you know that has small children that they can get this app for free. It's a great resource to keep those little fingers busy, especially when you happen to be waiting at the doctor's office.