This post may contain affiliate links. Read my disclosure policy here.


There are just a few more shopping days left until Christmas. During this time of year I am always looking for ways to gain a little from my shopping adventures. A couple of weeks ago, I told you about Mastercard's "Here's To You Mom" program where you can earn $20 for every $200 you spend. So. . .have you signed up yet? What's stopping you?
Here's To You Mom!
While I shop for my family members this year, Mastercard is going to help me out–and pay me $20 extra for doing so!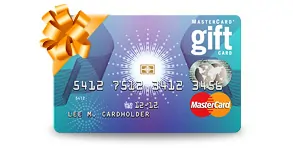 All I have to do is shop online through their awesome program. It keeps track of my puchases and when I hit a certain goal, they will email me a code to claim $20. It's a very simple and secure process. It is almost like signing up for a rewards program–without having to carry an extra card!
Here is the information straight from Mastercard:
Today I have a special holiday gift for all the hardworking moms out there!

MasterCard wants you to relax this season so why not take some time for yourself, avoid a trip or two to those overcrowded malls and get some of your shopping done online in the comfort of your own home, and get rewarded for it? Beyond that, you'll also enjoy the ease of budget management through simplified online tracking of your purchases!
Signing up is easy!
All you have to do to receive your $20 MasterCard gift card is go to this link , enroll with your MasterCard card (credit or debit) and e-mail address, shop online with that card between November 15 and December 31, 2011. After spending $200 online you'll receive and e-mail where you can redeem your gift card reward.
So what are you waiting for? Go sign up NOW and get started on your holiday shopping Mom! You deserve a break this year too.
This promotion is only for U.S. residents.
Happy Holidays!
This is a paid campaign through Mastercard. All opinions are our own.