This post may contain affiliate links. Read my disclosure policy here.
5 Minutes for Mom Contributor Lisa, mother of twin girls, has her hands full entertaining and teaching her two little girls. This past month, Lisa and her daughters had the chance to test out the site TJ & Pals for us. Here is their take on this fun and interactive website for kids.
About the TJ & Pals: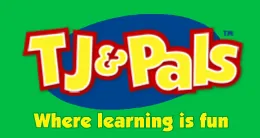 TJ & Pals was created by Ashley Lazarus, an award winning film maker. He worked with a dedicated team of children's educators, advisory pediatricians, writers, composers, illustrators, graphic designers and animators, to come up with a totally new and original concept – A "hands-on" digital playground where kids can play, learn and grow at their own pace, and that parents can trust.
To learn more visit the TJ & Pals ABOUT page.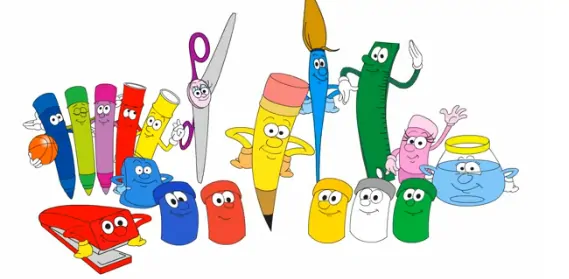 Here's our experience with TJ & Pals:
Pros:
TJ & Pals is unique and different, with original animated characters. I found this refreshing because over all I was a little tired of the over stimulation the gremlins get from USUAL suspects. The site offers an abundance of entertaining activities, including:
How To's
Games
Stories
Videos
Activities.
Live Play
TJ Connect
Safe Play
Original songs and videos
Most of the games can be enjoyed free, such as Seek and Find, Art Studio, Stories for Kids, Jigsaw Puzzles, and many more. The girls really loved these games. They were easy enough for them to navigate (proper level selected of course). The buttons were large and obvious, so the girls could easily distinguish their functionality. I found that I, as a parent, had to interfere (ie – help) a lot less than many of their other computer games (HUGE PLUS). The girls navigated through the game pretty much on their own easily.
There are also members-only games and activities that really make becoming a member an affordable and enticing gift for my own kids or for our friends.
Our favorite features
Safe Play is my favorite. I love the fact that all the accessibility to the computer are beyond reach. They cannot open another window, mess with the setting, and ACCIDENTALLY rearrange ANYTHING. I cannot tell you how many times they get side tracked from a game because the right clicked, clicked on the dashboard, etc.
Another awesome feature is the Live Play –  it enables up to four TJ Club members to synchronously connect and play games, or engage in other activities, on the TJ & Pals website and through mobile Apps – to and from anywhere in the world – at the same time. This will come in handy once we get some of our little friends on board.
I also love the fact that the games offer a broad range of difficulty, which means that the gremlins will be able to learn AND grow with them for a few years to come without getting board.
Cons:
The games are very engaging, but the only con would be all the games that are "coming soon". The fact that they couldn't enter some of the buttons frustrated my gremlins (THIS could just be a genetic flaw, and I take FULL responsibility). This can also be seen as a PRO, only depends on HOW you interpret it, Because it can only mean MORE, more and MORE!! (WHO doesn't love MORE.. hehehehehe)
UPDATED: *TJ&Pals listened! They have taken the "coming soon" feature down and will simply be adding new games and activities as they are ready!*
BONUS:
Apps, apps and MORE apps. I am an app addict so the TJ & Pals apps kind of gave me little goosebumps. I am addicted to taking educational entertainment on the GO!!! Cause let's face it.. One of the descriptions of motherhood is NONSTOP GOGOGOGOGOGOGOGO!!
TJ & Pals is also running a "Just for Moms Sweepstakes" where you could win a $250.00 gift card to Amazon.com and a 1 yr. free subscription to TJ & Pals …. but hurry – the sweepstakes ends on October 31.
BIG thumbs UP!! for TJ & Pals …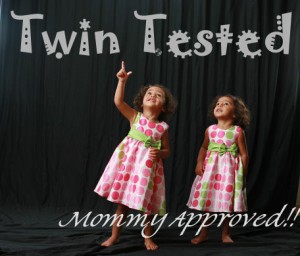 Stay tuned for more from TJ & Pals, including a twitter party on November 9, hosted by @5minutesformom, where we'll be giving away 100 free 6 month memberships PLUS an iPod Touch.
Disclosure: I was offered a free trial of TJ & Pals in exchange for my honest review. The opinions above are my own.
Written by 5 Minutes for Mom Contributor Lisa, mother of twin girls, navy wife, and author of the blog Mommying on the Fly. You can connect with Lisa on twitter @mommyinondfly.