This post may contain affiliate links. Read my disclosure policy here.
My youngest son has been begging my husband to retrieve the Halloween costume bin from the attic. In his 6 year old mind, once the calendar hits October, it's time to pull out the costumes and accessories and start planning for Halloween.
What are your kids going to be for Halloween?
My kids can never make up their minds…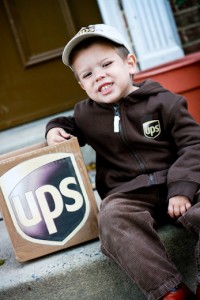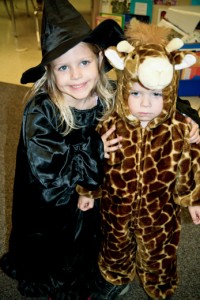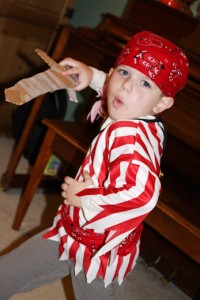 In years past, my youngest son has been everything from a giraffe to a pirate to a UPS delivery man (my personal favorite). Most years, he comes up with multiple costumes and wears them all throughout the month of October and finally settles on his favorite outfit for the big night.
I can't wait to see what he comes up with this year.
Once he's picked a good costume, it will be time to get ready for Trick-or-Treating (my favorite part of the Halloween season!). I mean…who doesn't love bucket loads of candy?
Stay safe this Halloween
As you prepare for Halloween, keep these Halloween safety tips in mind:
use flashlights instead of candles for lighting pumpkins
make sure you're stocked on Rayovac batteries so your pumpkins are not left in the dark
give each of your trick-or-treaters a flashlight to carry while going house to house
only approach houses that have their lights on
always check candy before anyone eats anything. Any wrappers that are opened or damaged go straight in the trash.
What are your Halloween safety tips?
Please Note: We are Rayovac Sponsored Bloggers. Our experiences and thoughts are our own. You can find a $1 off battery coupon and more at Rayovac's Facebook Page.
Written by 5 Minutes for Mom managing editor Lolli. You can find me blogging at Better in Bulk and tweeting at @1momof5.