This post may contain affiliate links. Read my disclosure policy here.
I have to admit it – packing my kids' lunches every morning before school is not one of the highlights of my day. I know that it's important to give my kids healthy options, but all too often I find the healthy snacks left in the bag after school, uneaten. I search and experiment until I find something that my kids will eat only to have them change their minds.
Week 3 — Disney D-Lightful Living
This week's Disney D-Lightful Living challenge is to bag the boring lunch and get your kids excited about their midday meal. The trick, I discovered, is making Olivia and Jackson's lunches look fun while actually sneaking healthy choices into their lunch bags.
Olivia is loving the Disney princess snack and sandwich bags and I am loving the fact that anything I put in the fancy princess bags suddenly becomes "cool" – even if it's a simple sandwich.
And who doesn't love GoGurt (especially when Phineas and Ferb are on the package)? This is always a staple on my school lunch shopping list.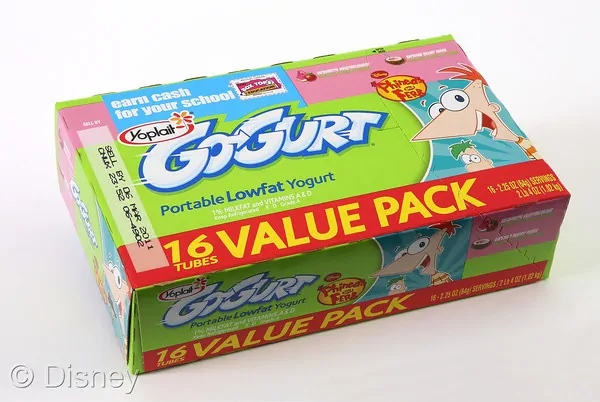 I also love adding fresh fruits and vegetables into my kids' lunches, and love the convenience (and the ultimate cuteness!) of these convenient fruit and cheese packs.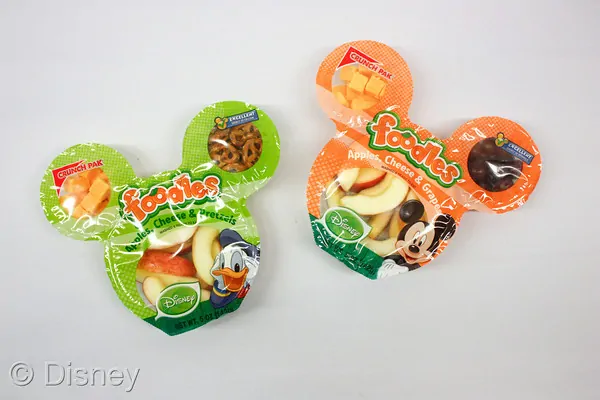 Try these three tips to help your kids get a healthy lunch every day this week:
Allow your kids to participate by making decisions about what to pack in their lunch
Include your kids when packing their lunch to teach your kids about the different food groups
Remember, it's not just the food that gets kids excited – let them choose a lunch bag or container with their favorite character

What are some of your kids' favorite healthy lunch options?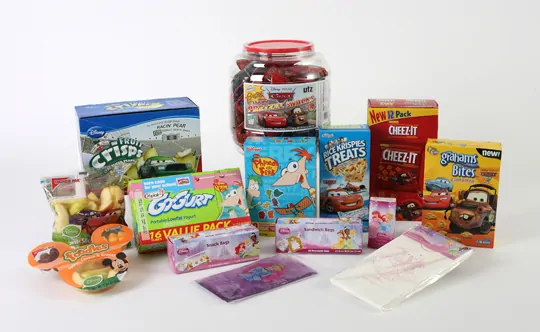 Get your kids excited about lunch with this week's video challenge
Head over to the DCP's official Facebook page known as
Disney Living
to find out more about this week's challenge and tips from the "Go-To Mom," Kimberley Clayton Blaine, who has partnered with Disney to bring weekly video parenting tips.
Please note that we are compensated Disney Brand Ambassadors, but as I said, our love of Disney and all of our opinions are completely our own!
Written by Janice Croze, co-founder of 5 Minutes for Mom.
Wanna chat? Find me at: @5minutesformom, @janicecroze and Facebook.com/5minutesformom.