This post may contain affiliate links. Read my disclosure policy here.
She pauses, her pen poised to capture my next reply, and leans slightly towards me. My son's therapist is young with a timid voice that caught me off guard the first time I met her, but she is surprisingly powerful.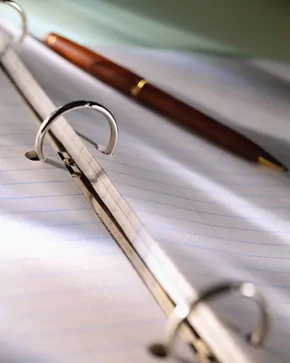 "So… how are you doing with the focused play time?" she asks me, "Have you been able to schedule in a daily time to spend alone, playing with your son?"
I scan through the past week. I had had a chance to sit down and play Lego with just him only once. Life seems like a blur of driving and activities — school drop off and pick up, homework, hockey, preschool, play dates… I explain, "I was out of town until late Sunday night, but yesterday I had a good afternoon with him shopping for my daughter's birthday and having dinner together. And we have our bedtime routine of stories and talking."
Unimpressed, she replies, "So… only one time of focused play then, when your son was leading the activity?"
"Yes," I concede, "I know, I need to do it more."
Her pen scratches away and I swallow my shame.
What kind of mother doesn't have time to play with her son for fifteen minutes a day?!? It sounds so simple, but life parenting older kids seems even busier and more chaotic than when they are younger. Sometimes it feels like there is no slowing down until they are asleep. "I tend to be task orientated," I admit. "But yes, I will try to make sure I schedule time for it every day."
But I know I will fail. My good intentions will be ripped apart as I am pulled from every direction.
I will come up short. Again. Weekly. Daily. Hourly.
I can cut this cake into only so many pieces, and it will not feed everyone.
My husband and I will fight over my schedule, I will be behind post deadlines, I will not answer even a tenth of my emails, and I will still not schedule my daughter's fillings. (Oh yes, I will fail to book mine as well.)
It seems I am constantly failing someone. At every point in my day, I should be at least three other places as well. Even my dog, (the one my son promised to look after,) will whimper and beg me for just one more walk.
Yes, my daily routine is crazy, probably madness by most people's standards. But it is what I need to do — want to do.
I am cramming as much into this short life as I possibly can. I own that. I realize that many people would not make the same choices I do.
But still, I think this pulling is a condition most of us parents face. The stress and demands of life leave us battered and coming up empty at the end of most days. There is simply too much to do and too many people who need us.
As I walk down the hall, my son takes my place on the therapist's couch. I stand outside facing the sun and wrestle with guilt and stress, as if my depression has long arms reaching out and physically pulling me down inside myself.
I won't be able to satisfy everyone. I won't even be able to satisfy myself.
But somehow I need to release the need to try. I am flawed. I will make mistakes and disappoint those around me. I will not have enough of me to go around and sometimes I will misuse what I have. But I will try. I will do my best.
I hope that one day my children will offer me more grace than the notes therapists take. I hope that they will know how much I loved them and how I tried to not break as I was pulled, stretched, and torn.

Written by Janice Croze, co-founder of 5 Minutes for Mom.
Wanna chat? Find me at: @5minutesformom, @janicecroze and Facebook.com/5minutesformom.