This post may contain affiliate links. Read my disclosure policy here.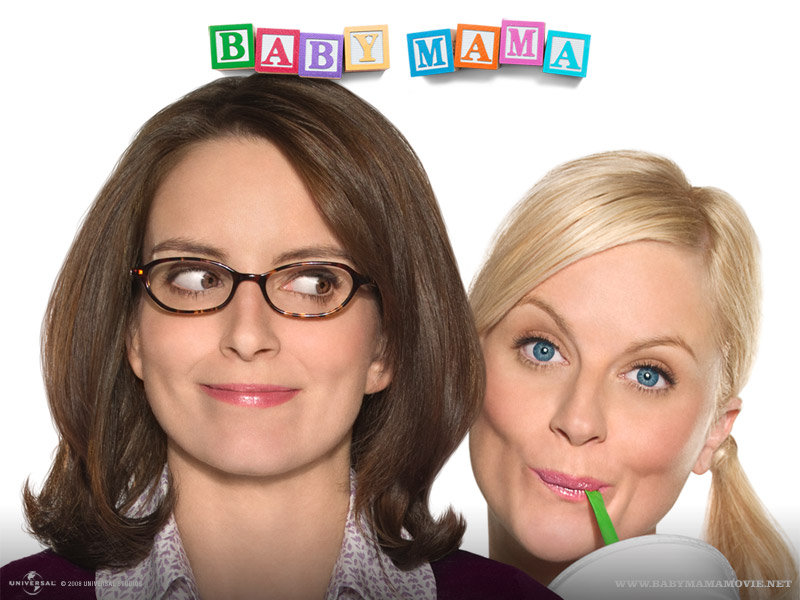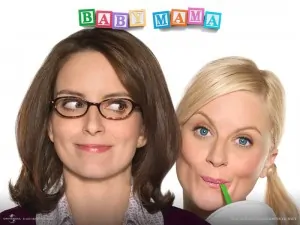 When I saw Steph's twitter that she was in active labor and about to watch
Baby Mama
, I almost felt jealous!
Here's what Steph twittered while in active labor:
now under 4 mins apart- getting stronger! My mom is here, midwife almost here and we're all very excited! : )
still moving right along and about to watch Baby Mama- ha- i am loving this homebirth thing!
coming along- definitely more powerful contrax but still enjoying the movie w/ mom, hubs & midwife! 🙂
No, I was not jealous because I want to have another precious baby to mother. I love my girls, but I'm not ready to birth another.
My tinge of, "Hmmmm, I wish I were…" was triggered by the idea of watching Baby Mama.
This crazy work-at-home-mom life of mine is so all consuming, that I — like most moms — have not taken time for a real mom-me break.
As stimulating as Super-Why is, I long for more from my TV.
And sitting next to me here at my desk is a screening copy of Baby Mama that I am supposed to review. But even with a 'must-do-for-work' excuse, I haven't carved out 99 minutes of child-free couch time.
But, when I realized that I was almost jealous of a woman who was about to endure unmedicated, unmeasurable pain because she got to take a few minutes to watch a movie, it became very clear that I NEED to take a break.
So, tonight, when I finally get my little love bugs tucked in bed, I am popping some corn and taking 99 minutes with Tina Fey.
What about you?
When was the last time your TV played something that wasn't animated? Tell me your sob story in the comments and we'll randomly draw 3 winners to receive a copy of Baby Mama. For a sneak peek,and plenty of laughs, enjoy the theatrical trailer below.

The fun DVD bonus features include:
DELETED SCENES: Laugh along with the film's hilarious deleted scenes.
ALTERNATE ENDING: See how the film could have ended, with this comical alternate ending.
FROM CONCEPTION TO DELIVERY: THE MAKING OF BABY MAMA! Utilizing behind the scenes footage and interviews, Writer/Director Michael McCullers, Tina Fey, Amy Poehler, Sigourney Weaver and Greg Kinnear take us through the hysterical journey of bringing "Baby Mama" to the screen.
SATURDAY NIGHT LIVE: LEGACY OF LAUGHTER: Tina Fey and Amy Poehler talk about what it's like to work together with SNL alumnus Writer/Director Michael McCullers.
This contest is open to residents of US and Canada. We will draw our winners on Saturday, October 11th.
Good luck!