This post may contain affiliate links. Read my disclosure policy here.
Ready for vacation?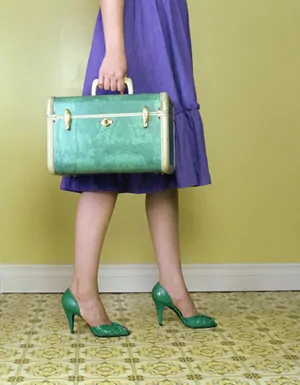 Yesterday was a rough day. I was trying to tie up all of my loose ends before traveling tonight. There is simply so much to do before a trip, whether I'm traveling alone and leaving the kids at home, or if I'm packing the kids up to come along with me.
Instead of spending quality time with my kids and my husband yesterday, who I won't be seeing for another week, I spent the day nursing a headache and trying to smother the trip anxiety that was building in my chest.
I was annoyed by all the noises. I didn't have time to help my son write his story or sit down with my daughter to help fold the laundry. I didn't cook a good dinner for my family before I left.
I felt horrible by the end of the day.
I had not been a loving mother or wife. I was grumpy. I was focusing on the things that were going wrong and on the stress that I was feeling.
Finally, as the kids got in bed for the night, I pulled out my iPhone and opened the Live Loved App. I was drawn to Day 21's message:
Gratitude is Always an Option
If you look long enough and hard enough, you'll find something to bellyache about. So quit looking! Lift your eyes off the weeds. Major in the grace of God. And…

Measure the gifts of God. Collect your blessings. Catalog his kindnesses. Assemble your reasons for gratitude and recite them. "Always be joyful. Pray continually, and give thanks whatever happens. That is what God wants for you in Christ Jesus" (1 Thessalonians 5:16–18 ncv).
I copied the text from the app's message and shared it on my Facebook wall.
It was a simple message – Be Grateful! – but it brought me back to reality. It made me realize that my focus had been on all the wrong things and I had let me worries dominate.
Today, thanks to the comforting message and reminder that I read last night and my determination to NOT leave my family on a bad note, I am focusing my morning on spending time with each of my kids.
I am counting my blessings.
Could you use a daily reminder of God's love for you? Live Loved brings fresh, new devotionals based on the writings of Max Lucado. Included is a broad range of topics such as facing your fears, accepting His grace, and truly knowing God's omnipresent love. The Live Loved app will calm your soul and nourish your heart.
The Live Loved App is available in iTunes for iPhone, iTouch, and iPad, but it is coming soon to Android, too!

Giveaway coming!
Check back in a few days for an exciting giveaway of both the Live Loved app and the Jesus Calling app for six of our readers!
Written by 5 Minutes for Mom managing editor Lolli. You can find Lolli blogging at Better in Bulk and tweeting at @1momof5.
Note: We are being compensated for our time to field test the Live Loved app and let our readers know about it, but as always thoughts, opinions, and personal experiences are uniquely our own.


Suitcase image source