This post may contain affiliate links. Read my disclosure policy here.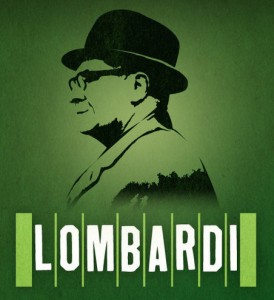 We just moved away from Connecticut, and though we are really happy to be back home in Texas, I already miss New York City. In fact, I told my husband that I was still going to make trips to New York – at least one a year if I can manage it (I will be there on a blogging Mom Panel trip next week in fact!).
New York City is not just a city – it's THE city. If you live there, you know what I mean. The talent and excellent productions that can be found on Broadway is one reason why. That buzz of creative energy and iconic symbolism is evident the moment you hit the streets.
I love Broadway.
In the 6 years I lived in the area, I saw over 20 shows (check out my short reviews of all the Broadway shows I've seen). But the truth is that they are expensive, and that makes it hard to get out as a couple or even harder to take the entire family to see a show. But it's possible, and in my opinion, it's worth it (The fact that I was provided with complimentary tickets to review some shows in the last year or so — well, that's just gravy).
I'm happy to pass on some information about a fun week of promotions that Lombardi is offering families over the February Winter Break, including a chance to win a trip to the 2011 NFL Draft – and what's more, one of you will win a Family Four Pack of tickets right here, right now. For those of you who don't win, they are offering Lombardi ticket specials of $49 and $79 through March 27. That is a fantastic deal at this beautiful intimate theater.
I enjoyed both productions that I saw in the intimate Circle in the Square theater, but Lombardi (linked to my review) really went above and beyond. I wasn't watching it with kids in mind, but aside from some swearing, I would think that it would be appropriate for 10 and up.
If you are a child of the 80's like I am, you'll love seeing The Wonder Years' Dan Lauria as Vince Lombardi and Judith Light of Who's the Boss fame as his wife. They (and the entire cast) were excellent in this production.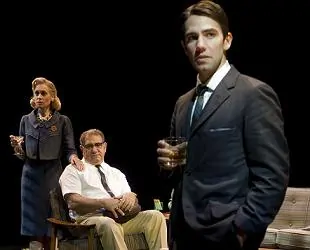 A high school or college student will really relate to the reporter Michael McCormick who is trying to find his way in a new career.
Anyone who has ever struggled with competing loyalties of your family and your job/passion will relate to Vince Lombardi and his wife.
You will like this show. Your husband will like this show, even if he doesn't think he likes "Broadway." This is a play, not a musical, and it's not too long, and it's about football — can you get any more manly than that??
The producers of Lombardi provided my husband and me with tickets to see the show back in September. I agreed to post the information about their Winter Break specials in exchange for being able to offer one of you four tickets to see the show the week February 22 – 27 (subject to availability, Saturday night excluded).
If you can get to New York, you can win. Just leave a comment. We'll announce the winner on Saturday February 20.
If you don't win, remember to check out the extra-low prices available through March 27.
Please spread the word to your New York area friends and family and via your blog, facebook and twitter so that we can offer more giveaways like this.