This post may contain affiliate links. Read my disclosure policy here.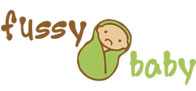 Holly Klaassen runs Fussy Baby, the only website dedicated to addressing the practical and emotional issues related to having a colicky or 'high-needs' infant. When Holly is not working on her site, she is playing pretend with her almost 4 year old daughter, or reading books to her one year old son. Holly currently resides in Vancouver, Canada.

The Hidden Costs of Colic
"It's only colic", your doctor reassures you. "Just wait a few more months and she'll grow out of it". While you're relieved your baby isn't suffering from anything 'serious', you wonder how you'll get through the coming weeks and months.
Tami, mom to a 10 year old son and a colicky baby writes, "It was an emotional roller coaster that left me wondering if I'd be able to handle this child, or if I wanted to. I knew I never wanted to get pregnant again…ever".
Yep, good thing it's 'just' colic.
"During that time, I felt like I was going to lose my mind", recalls Laura, first time mom. "During the day, he would cry or scream anytime I tried to put him down, and the only way he would sleep is if someone was holding him…I felt trapped in my home because I was afraid if I took him out he would cry and I wouldn't be able to stop it".
I bet Laura was relieved when her doctor gave her son a clean bill of health, but that did little to help her deal with the emotional and practical issues surrounding caring for a baby who cried all the time.
With an estimated 16-26% of babies in the United States suffering from colic, this leaves 16-26% of parents dealing with sleep deprivation, frazzled nerves, feelings of hopelessness, and possibly even postpartum depression.
Cost #1: Impact of colic on your family
Whether your baby is crying during the typical 'witching hours' in the evenings, or screaming all throughout the day, the impact on the family can be overwhelming.
The needs of any older children typically are put second to the needs of their screaming sibling. I mean, how can you concentrate on helping your child work on math problems, or focus on playing pretend with your preschooler with your newborn screaming mercilessly in the background?
Never mind spending quality alone time with your partner. Nurturing your relationship with your spouse or partner, by necessity, has to come after your baby's need for attention and comfort. How is a marriage to survive unscathed after months of neglect?
Cost #2: Impact of colic on your emotional health
Whether consciously or not, we expect ourselves, as parents, to be able to always meet the needs of our child. When we have an infant that cries and is often unable to be soothed, we may feel that we have failed at our job as a parent.
This can in turn lead to a sense of guilt, unequaled by any other personal 'failure' (as we see it). If we can't even comfort our own baby, we may feel inadequate, and even undeserving of this little being entrusted to us.
In fact, it has even been shown that having a colicky infant and suffering from postpartum depression are linked. This probably comes as no surprise to you, if you've ever had an inconsolable baby.
Cost #3: Impact of colic on your infant's health and safety
No, colic itself does not cause irreparable physical harm to your baby. But, did you know that inconsolable crying is the most common reason given for shaking a baby, and for infant abuse in general?
When your baby is crying (or screaming, or screeching), the emotions you may experience can be of an intensity you've never experienced. It's our natural gut reaction to try to stop the crying. After we've exhausted all the tricks and techniques we can think of to soothe our baby, our feelings of frustration and helplessness may turn to anger or even rage.
If you feel like you're about to lose control, put your baby in a safe place and take a break.
How to Cope with a Colicky Baby
While there is still no surefire cure for colic, we are definitely moving closer to an understanding of this mysterious condition. Recent research points to colic being a natural, harmless behavior, rather than a medical condition.
Given the impact colic can have, the most important thing you can do is to try to balance the needs of your infant, your family, and yourself, as best you can. Try to rethink the expectations you hold for yourself as a parent. Get support, and take breaks whenever you can. But most of all, be kind to yourself. This is not an easy road.

–Written by Holly Klaassen