This post may contain affiliate links. Read my disclosure policy here.
I am convinced that my children are NOT the only children that are obsessed with playing with Flashlights!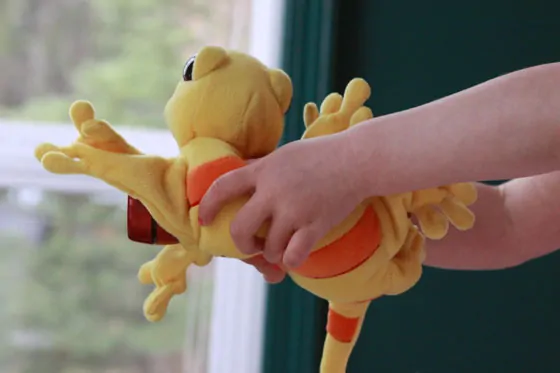 When my kids opened the box of flashlight and battery samples Rayavac sent us to test out, both three year old Olivia and eight year old Jackson attacked the box like Santa sent it!
They distributed the bounty pretty fairly and then tight fisted those treasures as we piled into our van for our long weekend trip to our cabin.
Over the weekend, the flashlights were the favorite toys, engaging both my kids and our friends' kids. They played with them constantly! (Thank goodness for rechargeable batteries!)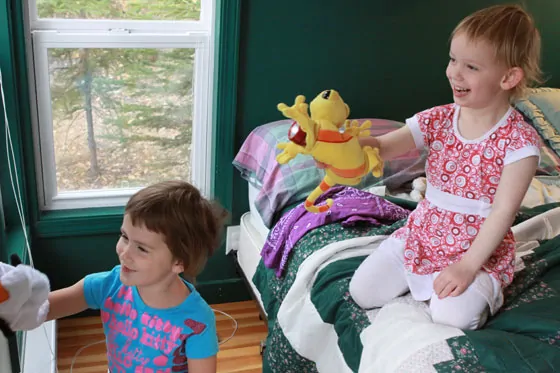 One of the girls' favorite game was "Flashlight Puppet Tag" — it is an artistic departure from the more commonly played game "flashlight tag."
In the girls' version, the one puppet shine the flashlight while the other puppet chases the spotlight. When the light is caught, then a short puppet show begins.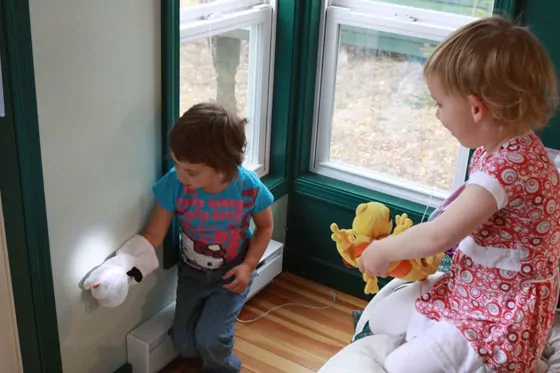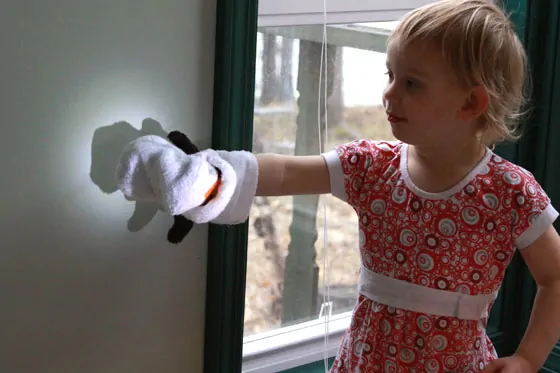 Really — I think our girls are brilliant! (Perhaps Rayovac should market the game and sell puppets with flashlights! Ok – Rayovac – I think we have to talk…)
And fortunately, battery making companies like Rayovac are brilliant too! They know we want rechargeable batteries so that we're not constantly using and throwing out batteries.
Coupon Offer:
Find a $3.00 off coupon for Rayovac Rechargeables at www.facebook.com/rayovac.
Find more information about Rayovac Rechargeable products here.
So Tell Us…
Do your kids like to play with flashlights? Do you use rechargeable batteries?
Disclosure: We are Rayovac Sponsored Bloggers