This post may contain affiliate links. Read my disclosure policy here.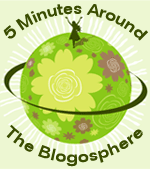 CONTESTS & GIVEAWAYS
Check out my latest giveaways! You could win $50 to Warm Biscuit Bedding Company, a Procter & Gamble Pure Essentials Gift Basket, or a LTDchix T-shirt. Please stop by these links for more information.
CPA Mom of Did You See That? has a couple of giveaways going on right now:
Do your kids love to boogie? Stephanie at Close To Home is giving away your choice of either a Baby Jamz Dance Mat or a Dance Praise 2- The ReMix. To enter, just stop by her site before December 10th and mention which one you'd prefer. A random winner will be selected for each one.
Thinking of starting your own home business? Well, you're going to need an ecommerce website template. Lucky for you, Graphics Solutions Plus is giving away just that. To enter, just sign up for their GSP Rewards Newsletter. That's it! Deadline is December 31st.
Play Activities is giving away a really cool sensory play item – Sensory garden dome. Easy-to-grow seeds and a self-contained terrarium lets kids grow their own indoor garden…filled with plants that explore the 5 senses! There are different ways to enter so stop by before December 16th to check it out.The Beauty and Fashion Tech is giving away a M.A.C. cool eyes set from the Royal Assets holiday collection and the Basic Brushes kit and bag from the Heirlooms holiday collection. Deadline: December 12th.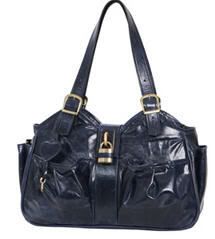 Win a Mia Bossi Diaper Bag (value $400) from lilsugar. To enter, just stop by their site before December 18th and let them know why you need it. A random winner will be selected on December 19th.Read to Me, Dad is holding a contest where the winner will get either a Baby Sherpa Diaper Backpack, a Short Haul Diaper Backpack, or a DayLite Diaper Bag. Deadline: December 15th.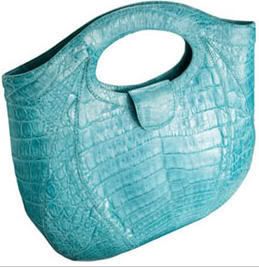 Win a fabulous Nancy Gonzalez Crocodile Tote in turquoise with a retail price of $1750, sponsored by Vivre. Stop by The Bag Snob before December 29th.
GROUP WRITING PROJECTS
Michelle of Scribbit is holding her monthly Write-Away Contest. This time the theme is "My Favorite Day". You may enter a post from your archive or something brand new. You could win a set of Alaskan Christmas tree ornaments in green, white and brown leather and a cool button to display. The deadline is December 21st.
Kate of Babylune is hosting The Generous December Group Writing Project. "On your own blog, write a new post about your favorite charity, social cause or helpful organization." You could win anywhere between $30 – $100, depending on the number of entries. Deadline is December 19th.
GREAT DEALS
The Looney Bin and Bath & Bliss are offering all of you a discount on their deliciously smelling soaps. When ordering, just mention that you were sent by The Looney Bin and you'll receive a free bar for every six that you purchase. In addition, they'll also send it to you free of charge!
If you're looking for free ooks to read and possibly review on your site, email Felicia at Felicia.Sullivan (at) HARPERCOLLINS (dot) com. Check out these titles:
HOLIDAY FUN
If you haven't already tried this, stop by Office Max and ElfYourself! It's one of the most hilarious things I've ever seen! Send it to all your friends so they can see what cool moves you have!
If you would like to have a post on your blog featured in 5 Minutes Around The Blogosphere, please send us an email at features5minutesformom at gmail dot com and we'll see if it can be arranged.
Kailani can be found at An Island Life and An Island Review.