This post may contain affiliate links. Read my disclosure policy here.
Labor Day Link Up Time!
Don't let the summer end quite yet! Post your Labor Day or "End of Summer" pictures and LINK UP! Then jump through the linkies and party virtually.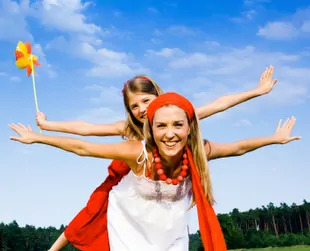 At 5 Minutes for Mom, we are all about helping YOU get to know each other better! So, we love to bring you regular "link ups" where you add the URL to one of your posts to our linkies. Then you can visit others and others can find you.
Yes, we are just momosphere-party-central around here!
Today, we are celebrating Labor Day with you and our fabulous sponsor, Simply Heinz ™ .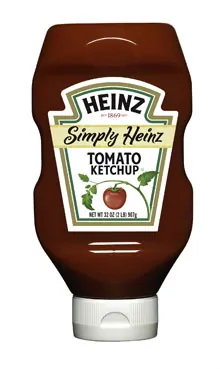 Since Labor Day goes hand and hand with barbequing, we wanted to tell you about Heinz' new Simply Heinz™ Tomato Ketchup, which is made with sugar, instead of high fructose corn syrup.
Enter to win a $100 Gift Card and One Year's Supply of Simply Heinz
To add to the Link Up fun, we have TWO giveaways in our Labor Day weekend with Simply Heinz™..
In both giveaways, the prizes are $100 gift cards and one year's supply of Simply Heinz™. ketchup (coupons for 12 free bottles).
In the first giveaway this weekend, I asked, "What are your Labor Day plans or traditions?"
For today's giveaway, we have a Linky for you to join in and share your Labor Day or "End of Summer" posts. If you aren't a blogger, you can always share about your Labor Day in a comment below. We will DRAW THE RANDOM WINNER FROM THE COMMENTS so please make sure you leave a comment when you add your link to the linky!

BOTH giveaways are open until September 17th, 2010, so feel free to enter both.
This giveaway is open from September 6th, 2010, to September 17th, 2010. We will announce our winners on Saturday, September 18th. This giveaway is open to U.S. residents 18 years of age or older at the time of entry and is void where prohibited by law.
Thanks so much for taking the time to TWEET or SPREAD the word about our giveaways and Link Ups. Linking makes the blogosphere go 'round. So if you hit the Twitter button or the Facebook buttons for us, THANKS! And since you didn't have to do it, way to go on the great bloggy karma!
For more information about our giveaways, please see our site's terms and conditions of use.
Add Your Link Below
Add the URL to your Labor Day or "End of Summer" post below. Your post does not have to mention anything about this post or contest or link back. Although we REALLY appreciate if you do! We want to provide this linky to you so you can share your post and find others to enjoy.
Please Note: Simply Heinz™ is sponsoring our Labor Day Link Up. Our opinions, as usual, are ALL ours!