This post may contain affiliate links. Read my disclosure policy here.
On Tuesday, our kids will head back to school.
While much of the continent has already been packing lunches and stuffing backpacks for a few weeks, here in the Pacific Northwest we have been lingering in the sun and staying up past bedtime. The party doesn't end for us until the day after Labor Day.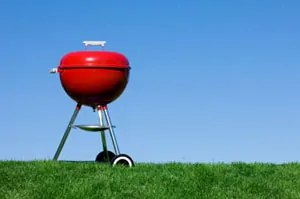 But wherever we are, whether we are back at school or holding onto our last hours of summertime freedom, Labor Day is special. It is time to relax and pull out the barbecue. It is time to enjoy the sunshine as we say good-bye to summer.
So, for this last barbecue themed holiday of the summer, we have Simply Heinz™ – our favorite condiment! – here to celebrate with us.
I grew up with Heinz® Ketchup. I honestly don't remember my mother ever buying a bottle of ketchup that wasn't Heinz.
Now, in my house, the Heinz® Ketchup loyalty lives on.
And we go through a ton of it! My son LOVES ketchup – seriously loves the stuff. I don't think the child could live long without it. He eats it with Macaroni and Cheese, Grilled Cheese, Eggs, Sausages, Brats, Bacon, Hash Browns, Roasted Potatoes, and even Steak.
Our Favorite Ketchup just got BETTER!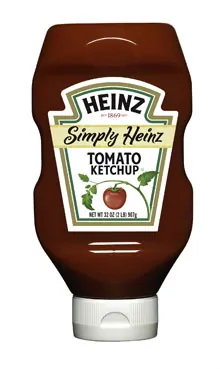 So, with our heavy consumption of ketchup around here, I was ecstatic when I heard that Heinz recently came out with Simply Heinz™ Tomato Ketchup, which is made with sugar, instead of high fructose corn syrup.
I actually squealed. I know – kinda pathetic. But this is blogging ladies. Gotta share the truth!
So, since it is Labor Day this weekend, and we will be gathering around our barbecues once again, we thought it was perfect to have Simply Heinz™ sponsor our Labor Day Link Up.
One Labor Day, but TWO Chances to Win…
On Labor Day, we will put up a linky post for you to add your Labor Day themed post's link. And, to add to the fun, we will have a $100 gift card and one year's supply of Simply Heinz™ (coupons for 12 free bottles) ketchup for a random winner.
But that is not all! We will also have a winner drawn from the comments on this post too! We will choose one random winner from the comments on this post who will also win a $100 gift card and one year's supply of Simply Heinz™ ketchup (coupons for 12 free bottles) .
So make sure you come back after you celebrate Labor Day and link up your Labor Day post and find others to visit!
It is our way of making sure the celebrations continue as you share your memories with your online friends, old and new. So make sure you hop around the linkies next week and leave comments as you go.
There is no rush to get your link up on September 6th — so enjoy your holiday and link up when you have your post ready on your site.
How To Enter
Please leave a comment below by Friday, September 17th, and tell us about your Labor Day plans or traditions.
To make entering simpler for you, only one entry per person please. (We will be having a second giveaway on the Labor Day Link Up. You are welcome to enter both this giveaway and Monday's Labor Day Link Up.)
While we limited entries to make it easier for you, we REALLY appreciate you taking the time to TWEET or SPREAD the word about our giveaways and Link Ups. Linking makes the blogosphere go 'round. So please hit the Twitter button or the Facebook buttons for us. THANKS! And since you didn't have to do it, that is great bloggy karma!;) And while you're at it, be sure to check out the Heinz® Ketchup Facebook page!
This giveaway is open from September 2nd, 2010, to September 17th, 2010. We will announce our winner on Saturday, September 18th. This giveaway is open to U.S. residents 18 years of age or older at the time of entry and is void where prohibited by law.
For more information about our giveaways, please see our site's terms and conditions of use.

Don't Forget: to enter our second giveaway, come back on Labor Day for our Labor Day Link Up. And thank you so much to our sponsor, Simply Heinz™.
Written by Janice Croze, co-founder of 5 Minutes for Mom.
Please Note: Simply Heinz™ is sponsoring our Labor Day Link Up. Our opinions, as usual, are ALL ours!