This post may contain affiliate links. Read my disclosure policy here.
Moms these days are savvy shoppers and they want to feed their kids smart snacks. So it is no surprise that these new Pasta Bow Tie Minis are flying off the shelves and selling out online.
These snacks have it all. Moms know it and their happy kids prove it!
This post is sponsored, so extra thanks for reading and we'd love you forever if you shared it with your friends. 😉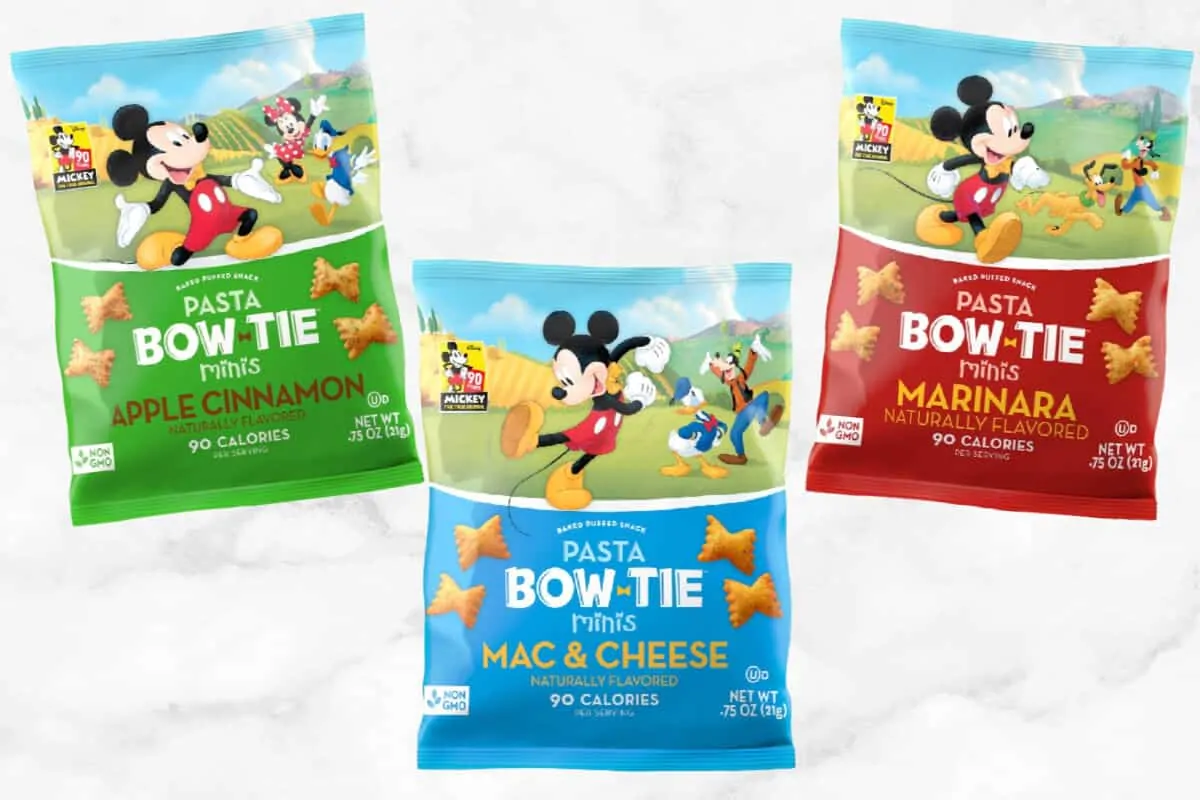 If you're a parent with little kids, you know it feels like you spend half your day getting snacks for your kids.
Little kids incessantly ask for snacks. It can be exhausting. You need fast, healthy options that your kids will love.
Yes, you regularly chop up fruit and veggies and you probably sometimes even bake healthy muffins and cookies… you might even sneak some puréed veggies into your baked treats.
But the fact is millennial mom life is crazy demanding and you need snacks on demand and on the go.
So we have we got the snack solution you've been dreaming of…
Pasta Bow Tie Minis from Vintage Italia!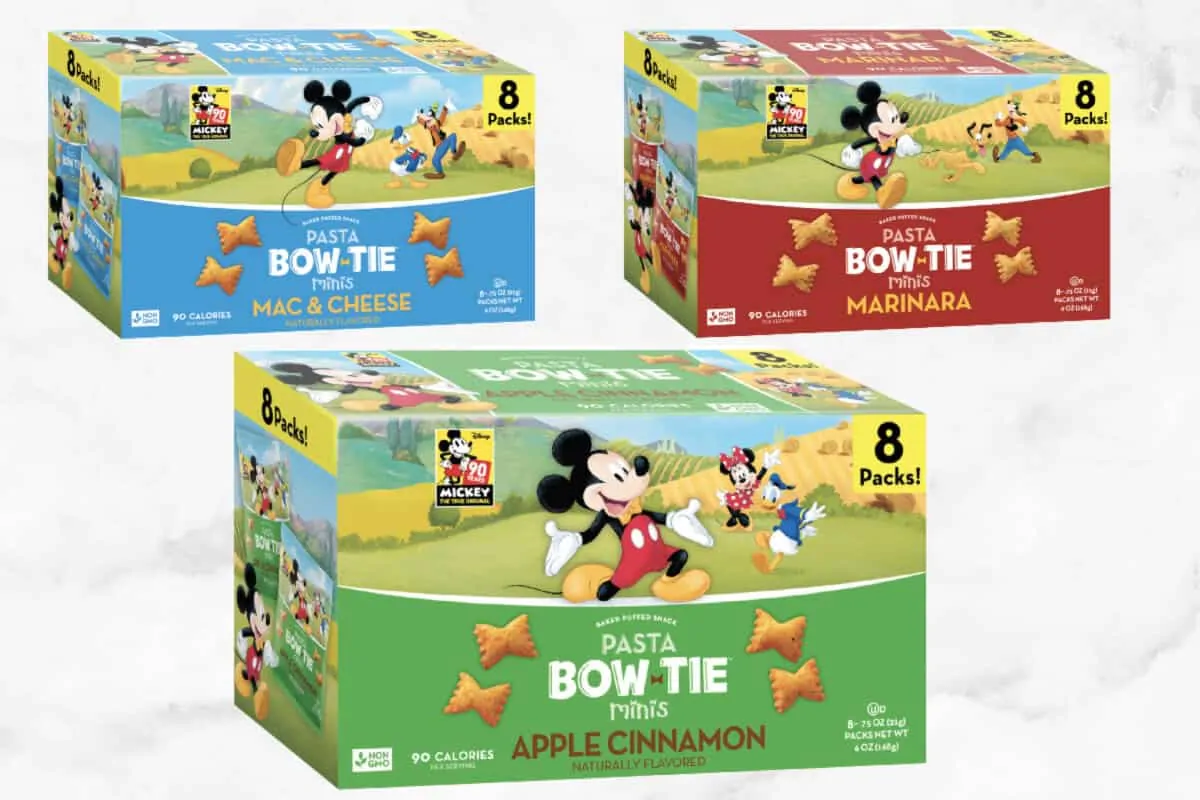 5 Reasons Pasta Bow Tie Minis are a Top Pick Snack for Kids
Classic Kid Friendly Flavors

Little kids don't want exotic tasting treats. They want what they know and love… flavors like Mac & Cheese, Apple Cinnamon, and a hint of simple Marinara sauce (okay, kids don't know that word… but they like the taste of tomatoes.)


Bowtie-Shaped Puffed Chips

Kids may not realize why they love the light and airy texture of these baked chips, but they'll just keep happily munching.

And parents may struggle to resist stealing their kids' snacks. Oh well, kids need to learn to share, right? 😉


Perfect Portion Packs

These on-the-go snacks are already packed with just the right amount for a kid-sized snack. There are only 90 calories in each .75 oz bag.

Moms love that these portion packs save time and kids feel like they're getting a super-special treat.


Healthy Ingredients To Make Mom Happy

Pasta Bow Tie Minis are made with Mom-approved, all-natural ingredients that are non-GMO, OUD Kosher certified, and cholesterol-free. This healthy chip alternative is crafted from durum wheat semolina flour and a higher protein grain called farro.

Parents can feel good about feeding their kids cholesterol-free Pasta Bow Tie Minis that contain 60% less fat than potato chips, and 20% less fat than pita chips.


Fun Mickey Mouse Packaging

The fact is kids judge the snack by the picture on the bag. The adorable packaging with Mickey Mouse and his friends turns these snacks into love at first sight.

Parents will appreciate the nostalgic connection to the original Disney characters who wore bow ties. As part of the licensing partnership, Disney artists even developed new character images for the snack bags with Mickey Mouse wearing a charming bow-tie.

You can stock up on bow tie snacks at grocery stores across America. Usually you can also buy them on their website but since they are so popular, they are currently out of stock online.
Check their website to find which of your local grocery store carries Vintage Italia Pasta Snacks.
Pin it for Later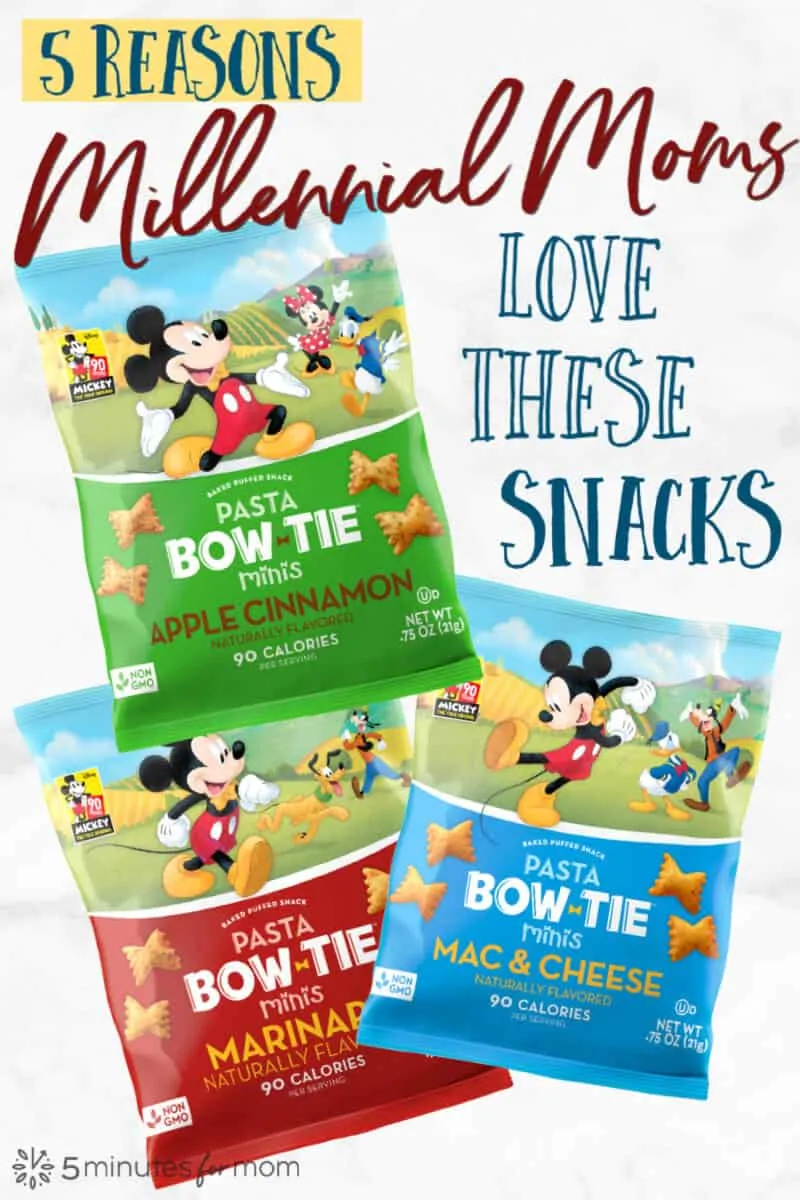 Disclosure: This post is sponsored, so extra thanks for reading and sharing.
Written by Susan Carraretto, co-founder of 5 Minutes for Mom
Talk with me: @5minutesformom and Facebook.com/5minutesformom
Pin with me at pinterest.com/5minutesformom